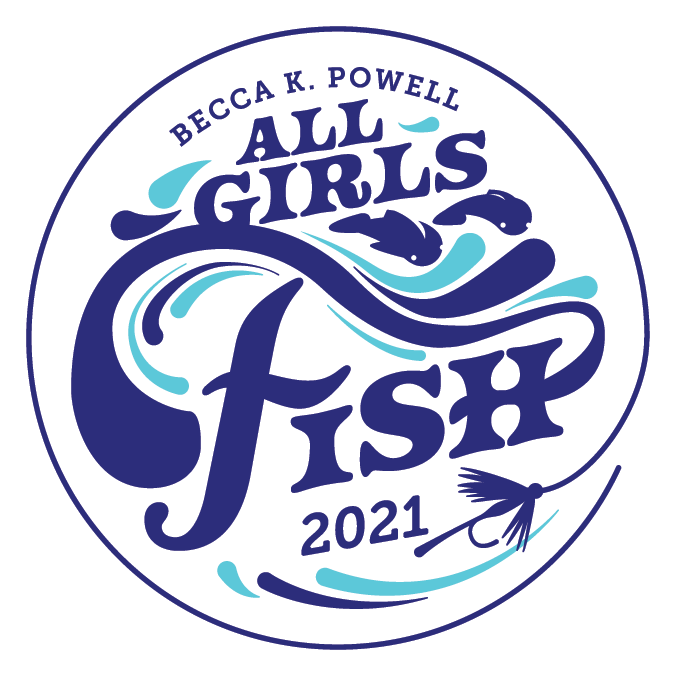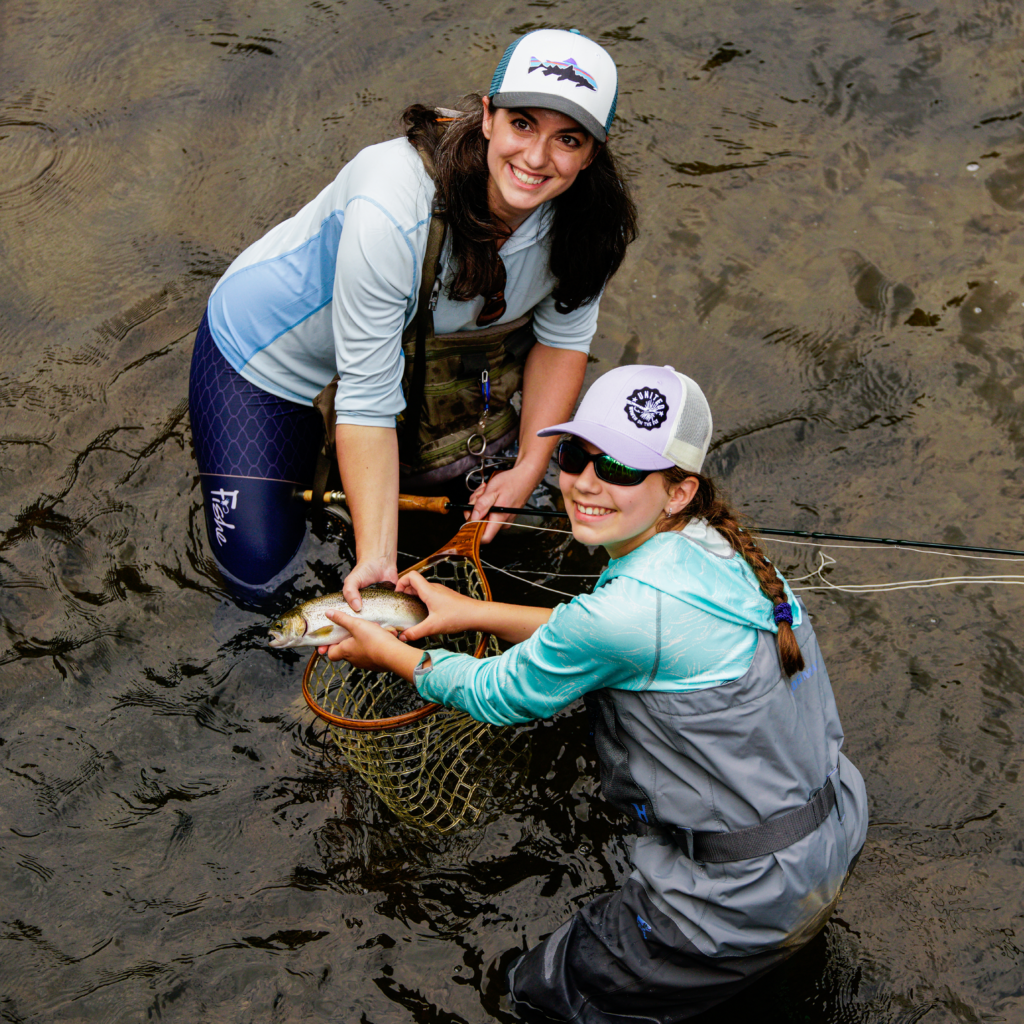 About
SOLD OUT Sunday, October 23, 2021
Helen, GA
Each fall, girls age 5 to 18 are invited to join Chattahoochee Riverkeeper for a day of fly fishing, education, advocacy, and celebration of our waterways.
Hosted by Unicoi Outfitters and sponsored by The Orvis Company, Georgia Women Fly Fishers, DUN Magazine, United Women on the Fly, and IFFI Master certified casting instructor, Wanda Taylor, this event is a must for any young water warrior who loves the great outdoors.
Agenda
The event, which takes place on Saturday, October 23, 2021, will kick off at 8:30 a.m. with introductions and a team building session.  At 9 a.m., attendees will break out into groups to rotate between four 40-minute educational workshops, including:
Casting instruction from Georgia's "First Lady of Fly Fishing," Wanda Taylor
Proper fish handling and conservation, led by United Women on the Fly founder Heather Hodson, and angler/artisan Katie Cahn
Entomology and matching the hatch, led by Diane Minick, and CRK technical programs director Jess Sterling
Anatomy of a fly rod and knots, led by Georgia Women Fly Fishers board of directors events and outreach chair, Sylvia Huron and Headwaters Outfitters guide Hannah Myers
The group will then stop for boxed lunches on the porch at Unicoi Outfitters, followed by partnering with female river guides and mentors as they break off to fish for trout with their peers. Every young angler will also leave with their own Orvis Encounter rod combo, including a state-of-the-art rod, reel, and fly line.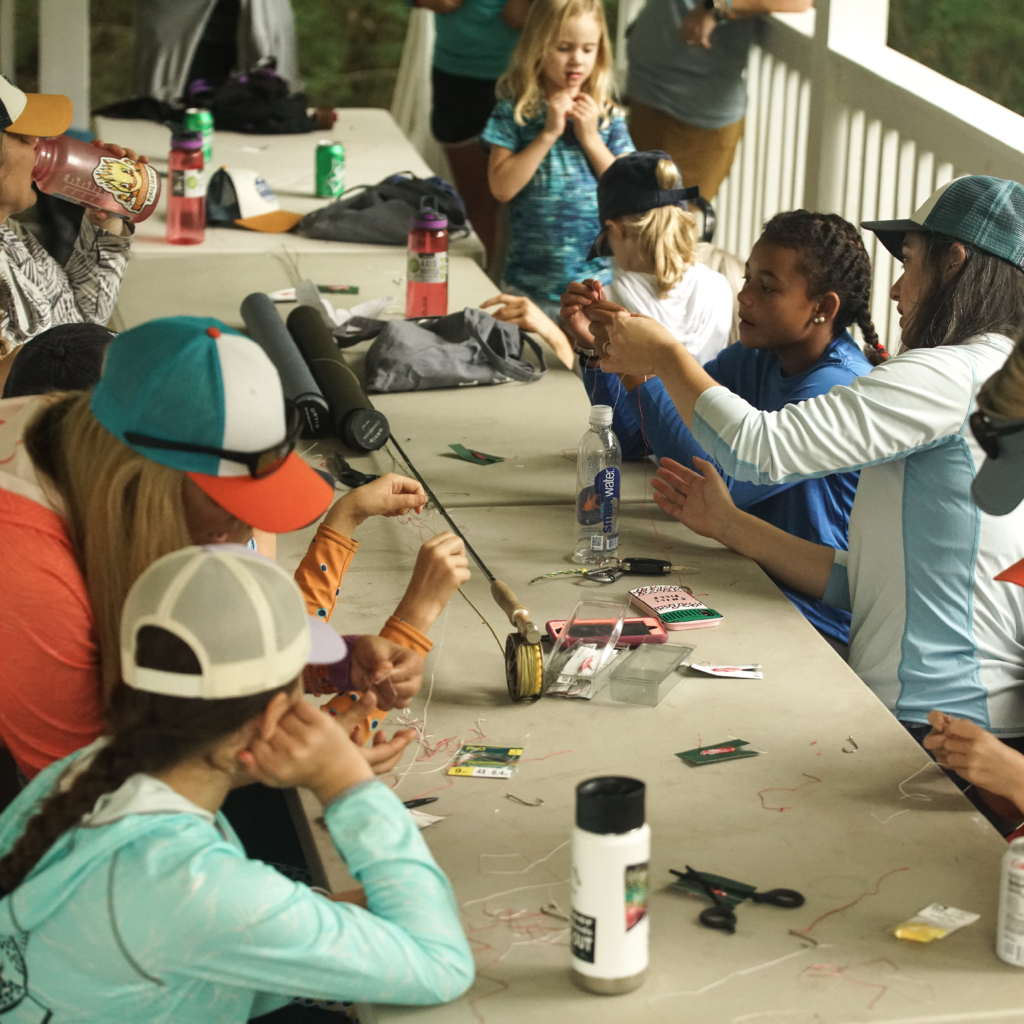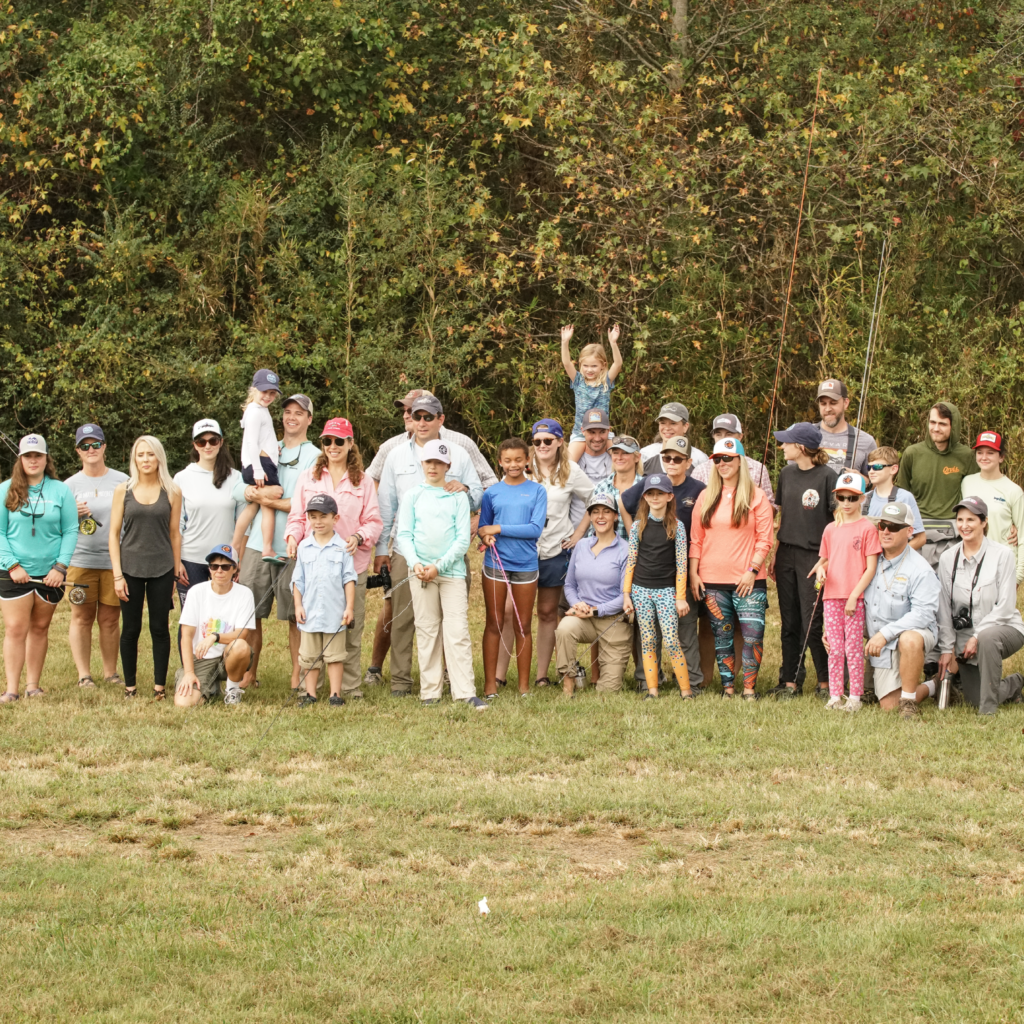 Scholarships
Thanks to the generosity of CRK donors, we are excited to offer a number of scholarships for young girls who would like to attend. Scholarship applications will close on September 24, 2021, and recipients will be chosen randomly and announced on October 1, 2021.
Your gift could ensure one more child gets to enjoy this incredible on-the-water experience. Sponsoring a scholarship will provide needed transportation to and from the fishing site, lunch, one-on-one time with instructors, a fly rod and reel combo for them to keep, and more.
Women on the water
In 2019, CRK hosted the first-ever Water Warriors summit in celebration of CRK's 25th anniversary and as part of a broader recommitment to inspire the next generation of environmentalists. That year, CRK development director and fly angler, Becca K. Powell, came up with an idea – to bring girls from the region out to experience a day of fly fishing and learn more about why protection of our waterways is so important.
"We knew we wanted to develop and enable a new generation of conservation-minded youth who protect the waters that nourish fish and people," said Becca in an article for DUN Magazine.
In March 2020, Becca was diagnosed with Stage IV metastatic breast cancer and learned that after surviving two cancer diagnosis' in 2015 and 2017, the cancer had moved to her bones. In honor of Becca's long-time service to CRK and as a commitment to her mission of empowering young women in the fly fishing community, this year, the organization announced they were renaming the All Girls Fish to the Becca K. Powell All Girls Fish, which will be hosted annually.