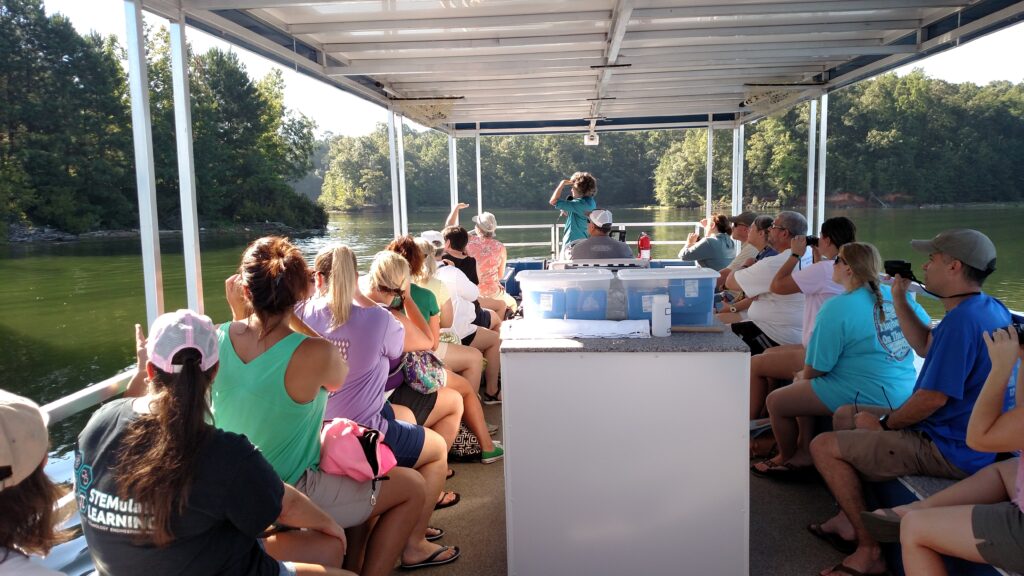 Friday, August 9, 2019
7:30 p.m. – 9:00 p.m.
Pyne Road Park
Look and listen for bats aboard the West Point Lake Floating Classroom!
LaGrange College Professor Mark Yates, a chiropterologist (someone who studies bats), will lead a family-friendly program and provide acoustic detection equipment and spotlights to aid us in our search for the flying mammals. Learn about bats native to the region and enjoy the evening as it gives way to night – prime time for bat activity, especially over the waters of West Point Lake.
Life jackets will be provided and are required to be worn at all times during the outing. Cost is $20 for adult, $10 for ages 21 and under.