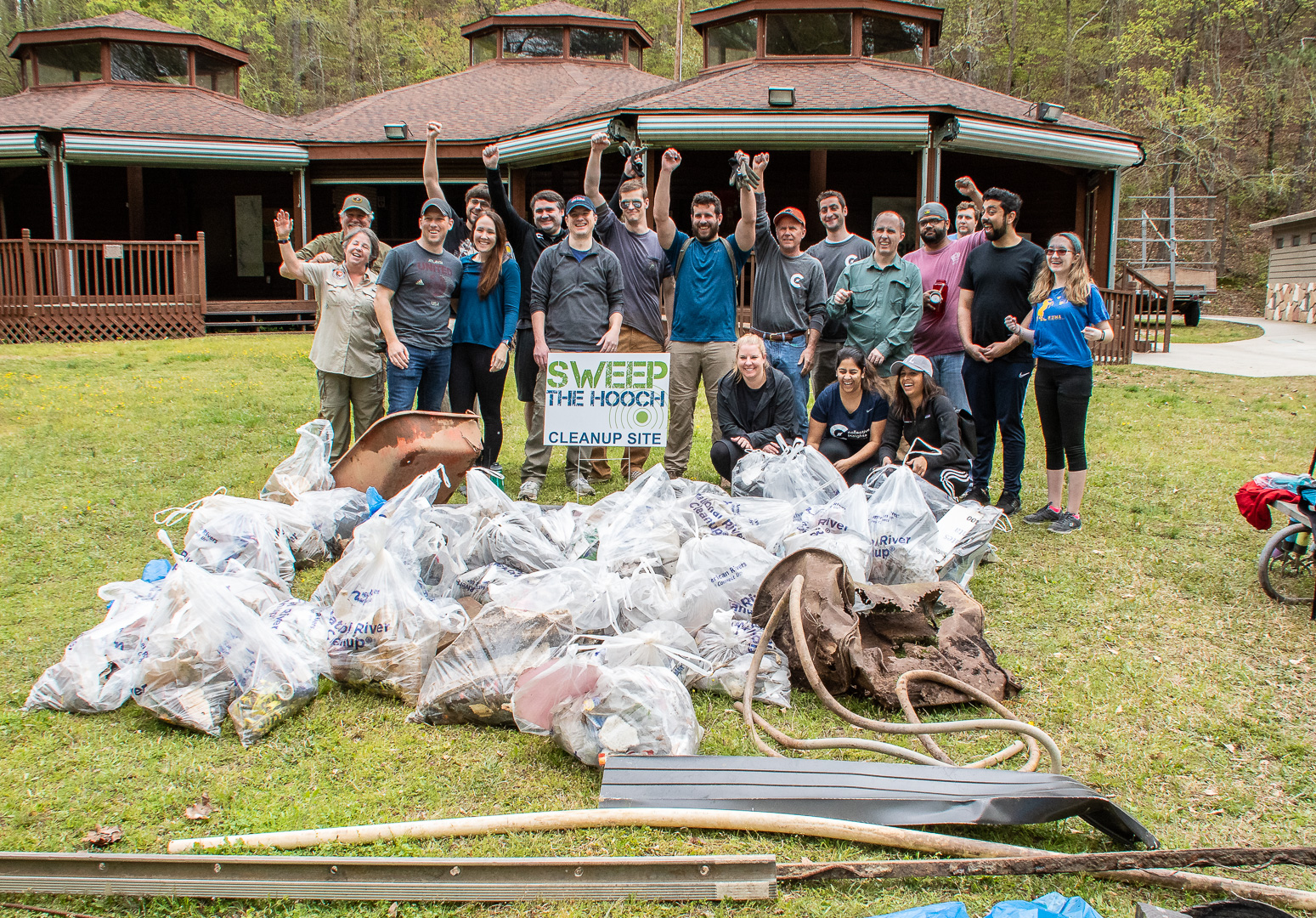 10th Annual Sweep the Hooch
August 29, 2020
|
Free
Spend a day in service of the Chattahoochee River with hundreds of your closest friends. Chattahoochee Riverkeeper's annual Sweep the Hooch cleanup is a watershed-wide opportunity to explore the river while giving back. Last year, more than 1,100 volunteers collected a record-setting 32 tons of trash in just one day!
Register now to reserve your spot to walk, wade or paddle while you pick up trash at one of more than 40 cleanup sites all along the Chattahoochee.
In celebration of Sweep the Hooch turning ten years old, we invite everyone to do their part — on-site or online! Create a fundraiser at bit.ly/31Vx8yy to support a trash-free Chattahoochee, and the site that raises the most money will receive complimentary breakfast.