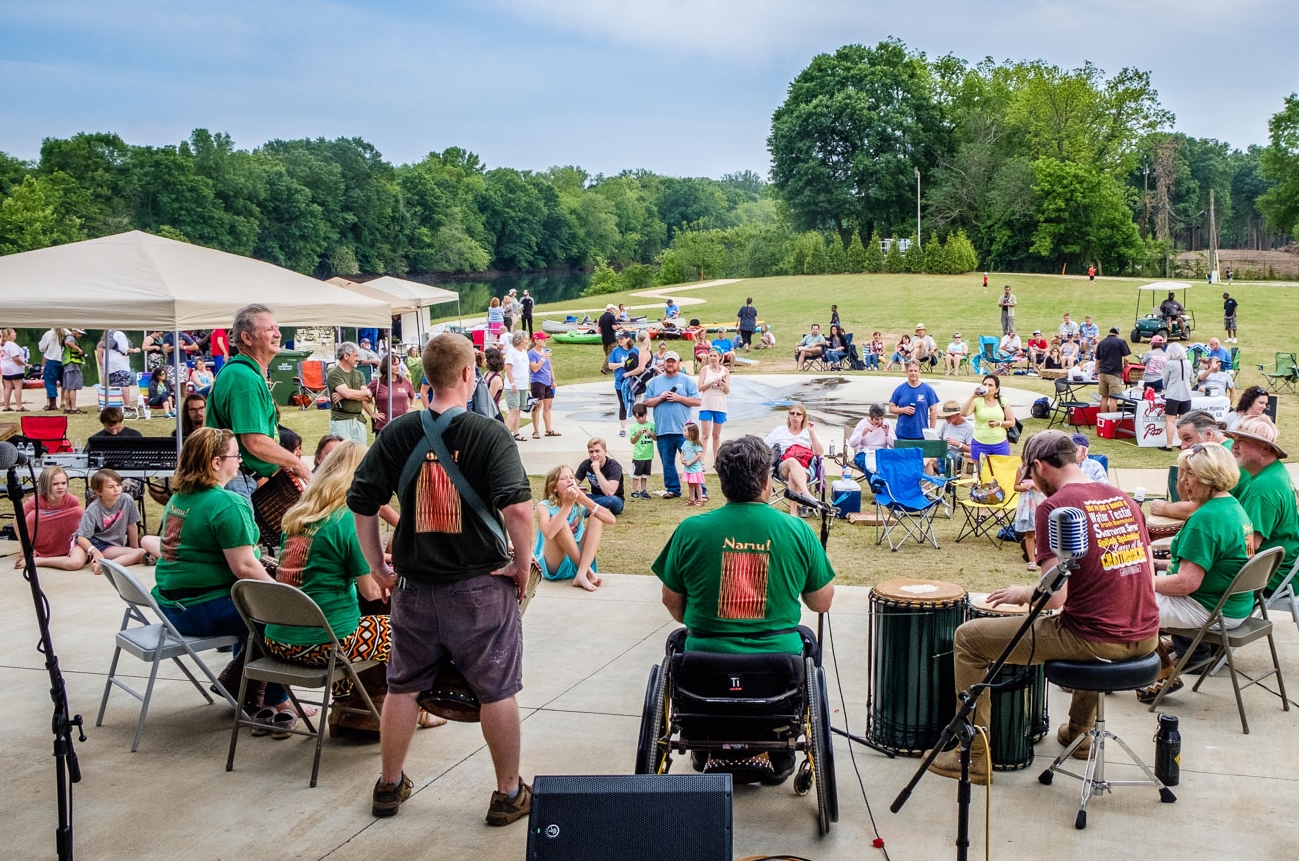 Chattahoochee Valley River Rally
On Saturday, May 4, 2019 we'll host our regional spring event in the City of West Point for the fourth year in a row. Whether on the water for the popular evening paddle down the scenic Valley Blueway Trail or with us for the riverside jamboree afterwards, we look forward to bringing everyone together to celebrate the river and learn about CRK's ongoing mission to keep watch over our waters.
The three-mile paddle kicks off at 5 p.m. (EST) from Hardley Creek Park. Once paddlers reach the Downtown River Park in West Point, all from the community are welcome to join for family-friendly festivities lasting from 6 p.m. to 9 p.m. (free to attend). Expect live music, local food, learning opportunities and fun activities for all ages!
More information and registration details can be found here.