The Valley River Rally is an easy-going paddle trip and community gathering that draws people together from around the Middle Chattahoochee region.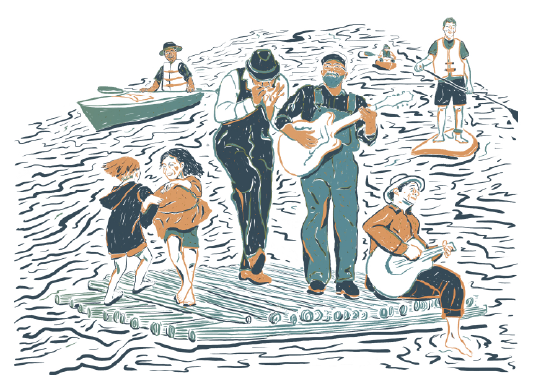 This annual event kicks off in the evening with the launch of kayaks, canoes and paddle boards at Hardley Creek Park for a three-mile paddle along a pristine section of the Chattahoochee River. Once paddlers reach the City of West Point Downtown River Park, all are welcome to join for a family-friendly party featuring live music, dinner, local craft beer, games, and learning booths. Proceeds from the event support Chattahoochee Riverkeeper programs like the West Point Lake Floating Classroom and Neighborhood Water Watch.
We'd like to offer our heartfelt thanks to all of our 2020 sponsors who remain committed to supporting our work this year, including Hutchinson Traylor Insurance, the City of West Point, Wellstar Health System, West Point Development Authority, Interface, Downtown West Point Development Authority, La Quinta Inn LaGrange, and Center State Bank.