Sunday, October 13 from 1-4 pm and Monday, October 14 from 9 am-4 pm
Hosted by Georgia Aquarium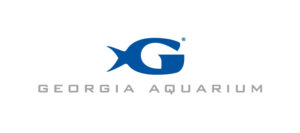 Hannah Testa is a 16 year-old sustainability advocate, international speaker and founder of Hannah4Change, an organization dedicated to fighting issues that impact the planet.  She has spoken to tens of thousands of people about environmental issues and has received numerous honors and awards, including the Teen Earth Day Hero by CNN, the Young Superhero for Earth Award by Captain Planet, the Action for Nature International Young Eco-Hero Award, the Gloria Barron Prize, and many others.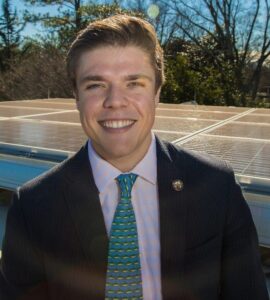 John Rutherford Seydel III, Director of Sustainability, City of Atlanta Mayor's Office of Resilience
John Rutherford Seydel III (John R.), an Atlanta native, is the Director of Sustainability for the City of Atlanta Mayor's Office of Resilience. Seydel works with department leads within the City of Atlanta, as well as with external community partners, organizations, and leaders to achieve Atlanta's sustainability and resilience goals.
Becca Risser, Soque River Watershed Association
Carter Ries, One More Generation,
Catherine Muse, Georgia Tech Center for Serve-Learn-Sustain
Daniel Jones, Greening Youth Foundation
David McMahan, Discovery Program Coordinator for The Westminster Schools
Felicia Davis, Clark Atlanta University
Isabella Stubbs, RCE Youth Network
Jennifer Guynn, Pebble Tossers
Jennifer Wilson, Kennesaw University
Joey Buehler, RCE Youth Network
Kathleen Peters, Emory University WASH
Leesa Carter, Captain Planet Foundation
Mallory Pendleton, Elachee Nature Science Center
Mike Bryan, Georgia Tech & RCE Youth Network
Na'Taki Osborne Jelks, West Atlanta Watershed Alliance
Olivia Ries, One More Generation
Olivia Zarella, Emory University, WARP / WASH
Richard Milligan, Georgia State University
Roisin Florence, Georgia Aquarium
Stephanie Miles, Villa Rica High School
What is it?
Chattahoochee Riverkeeper is organizing the first-ever Water Warriors Summit (WWS) to pledge our commitment to the next generation of river stewards. All high school, college and university age students, as well as recent graduates and young professionals are invited to share, learn and activate around environmental stewardship and protection with a particular focus on water resources in the Chattahoochee River basin.
Summit programs will include water science, advocacy, arts, and media. Program presenters will include youth leaders, young professionals, and environmental science and protection professionals.
How can you get involved?
We are currently recruiting high school, college, and university age students, as well as recent graduates and young professionals who are leaders in their communities and careers and who want to join in organizing the event. For more information, please contact Juliet Cohen, CRK executive director, jcohen@chattahoochee.org or Jess Sterling, CRK technical programs director, jsterling@chattahoochee.org; both may be reached at (404) 352-9828.
Stay tuned for more information…
BECOME A SPONSOR!
Be a part of CRK's 25th Anniversary Celebrations by sponsoring the Water Warriors Summit hosted at the Georgia Aquarium. For more information, please contact Becca Powell at (404) 352-9828, ext. 19 or rpowell@chattahoochee.org. View or download our event sponsor packet here.