Hosted by Chattahoochee Riverkeeper
The Wild & Scenic Film Festival inspires environmental activism and a love for nature through film. Whether online or in-person, the festival always brings together a unique community to share in our appreciation for the natural world.
Your support of the 2022 Wild & Scenic Film Festival via ticket sales, raffle tickets, auction bids, and more helped us raise nearly $23,500 to continue our work in the Chattahoochee's headwaters. This crucial funding supports efforts like litter cleanups, water quality testing, and educational opportunities – all of which make a big difference in the health of our water.
About The Event
Attendees can see award-winning family-friendly films about nature, community activism, adventure, conservation, water, energy, climate change, wildlife, environmental justice, agriculture, and more! We do our best to choose a variety of films – some with local interest, some "feel good" films, some "call-to-action" films, and some that make us feel connected as a global community.
Why Wild & Scenic?
Started by the South Yuba River Citizens League in 2003, Wild & Scenic shares an urgent call-to-action, encouraging festival-goers to learn more about what they can do to protect and steward our planet. Debuting in over 200 communities across the world, Wild & Scenic continues to build a network of grassroots organizations connected by a common goal of using film to inspire activism.
In 2015, the Wild & Scenic Film Festival was brought to Gainesville as a partnership between Chattahoochee Riverkeeper, Brenau University, and the University of North Georgia's Institute for Environmental & Spatial Analysis.
With support from CRK's Atlanta office, CRK's former Headwaters Manager and Dr. John O'Sullivan at UNG developed this partnership to bring the Wild & Scenic Film Festival to life in Gainesville. Bill Brooksher, a dedicated CRK member, was also a key inspiration along with Brenau University offering their beautiful theatre as a venue.
"The eco-literacy and sense of community responsibility engendered by the films make the partnership synergistically positive for all parties involved," says Dr. O'Sullivan. "From an educational point of view, we all increasingly see that in order to solve complex environmental problems, we need physical sciences, public universities, advocacy organizations like CRK, the public, and elected officials to work together. Ecologically literate people now see that chemistry, ecology, consumption, values, economy, advocacy and politics must all become aligned if we are to enjoy a sustainable future. The films bring community and science-minded people together to imagine what we might achieve if we make better partnerships with a deeper sense of place and our shared ecology."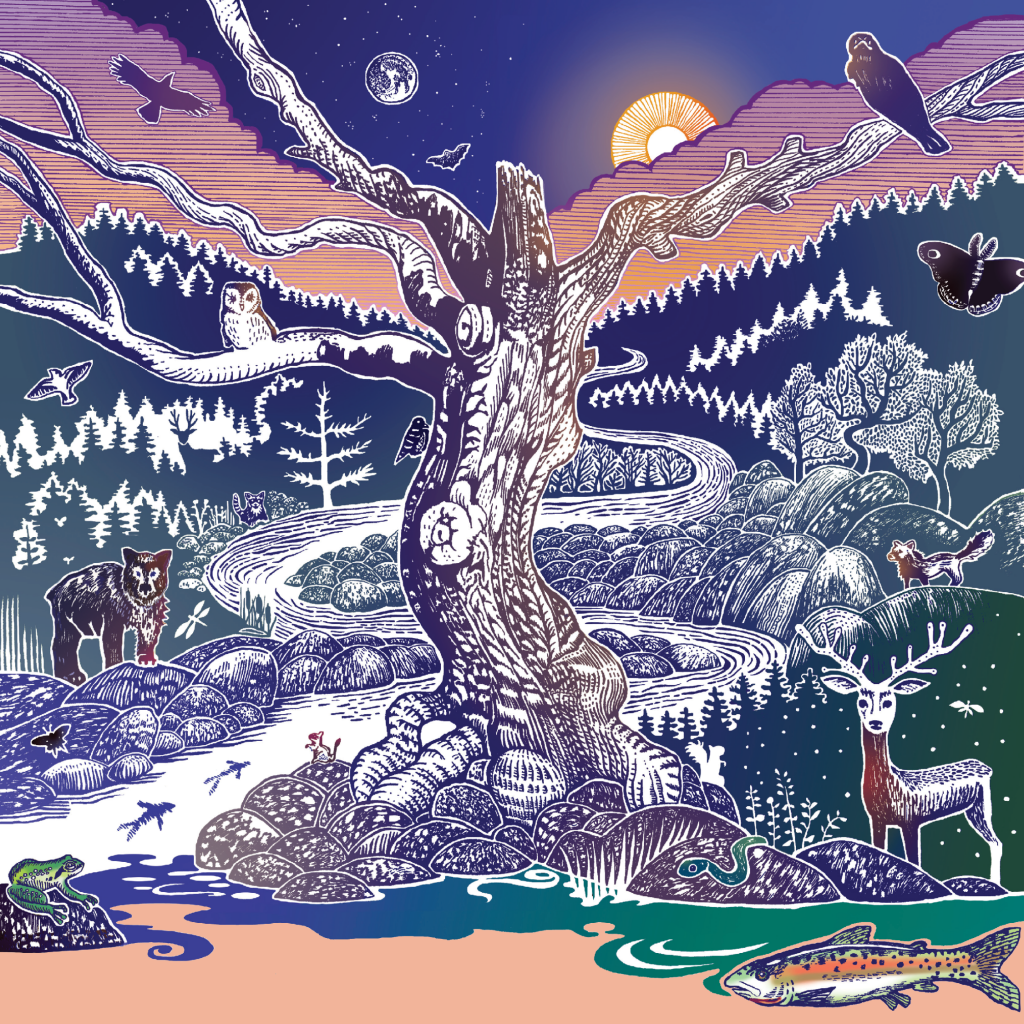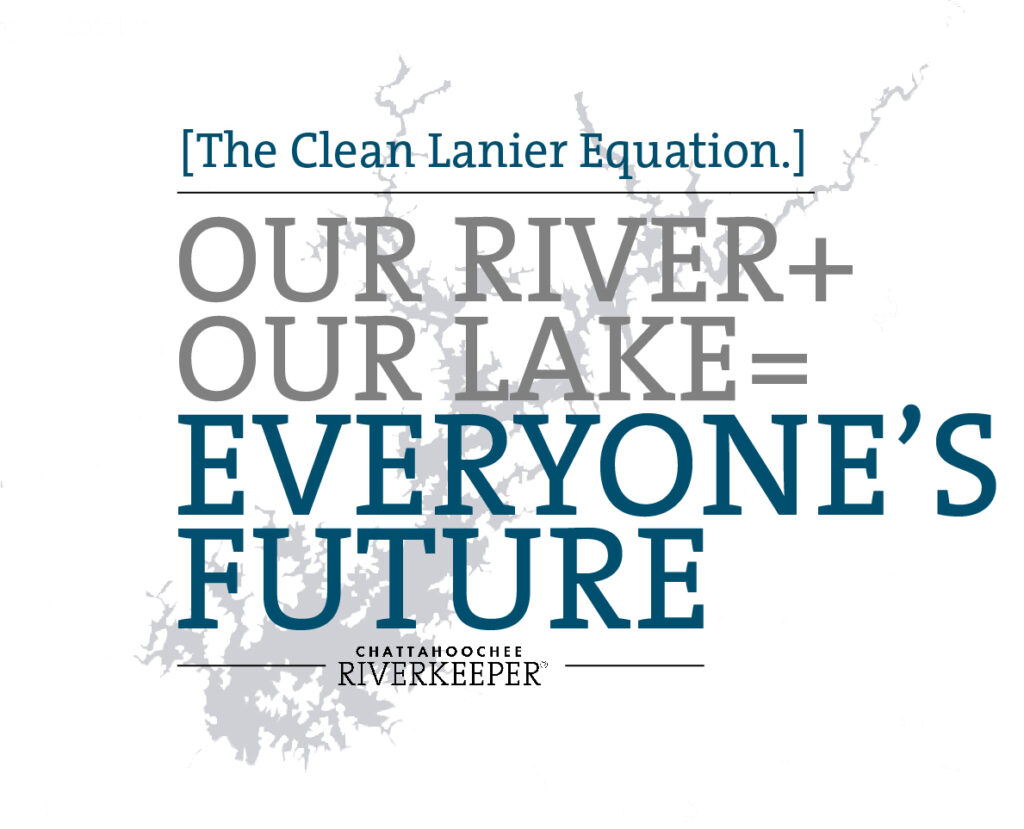 Our Work
The festival is a natural extension of CRK's year-round efforts to encourage the protection of our river and other natural resources. Funds raised through this event will be used to grow and sustain our efforts in the Headwaters region. The Clean Lanier Equation is an initiative focused on pollution, education, and resilience in Lake Lanier communities.
Get Involved
We depend on organizations, businesses, and people from our community to make the Wild & Scenic Film Festival a success. Please consider becoming a sponsor of this festival to help us bring the Headwaters together in celebration of our natural wonders. Your contribution will also benefit The Clean Lanier Equation.
Learn more about the benefits of becoming a sponsor for this year's festival by contacting Mallory Pendleton, Headwaters Outreach Manager by emailing mpendleton@chattahoochee.org.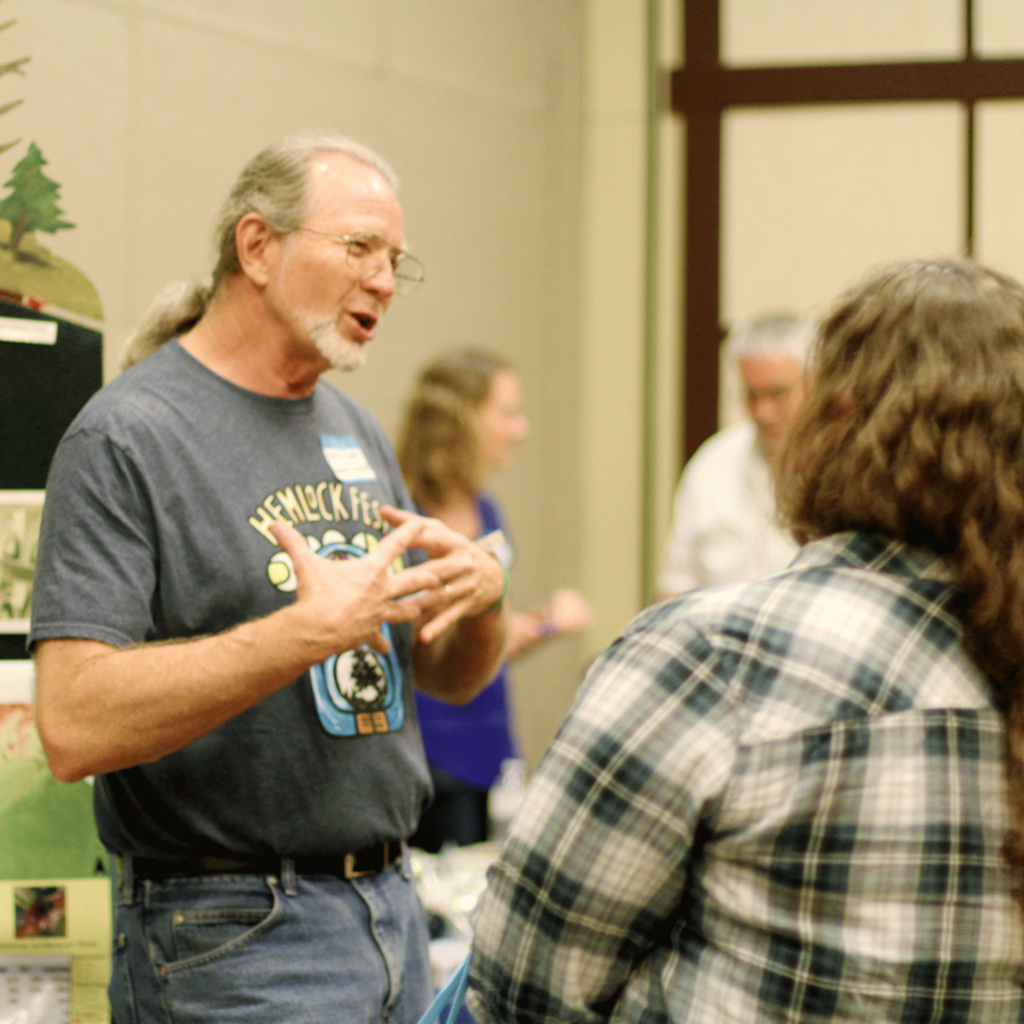 2022 Sponsors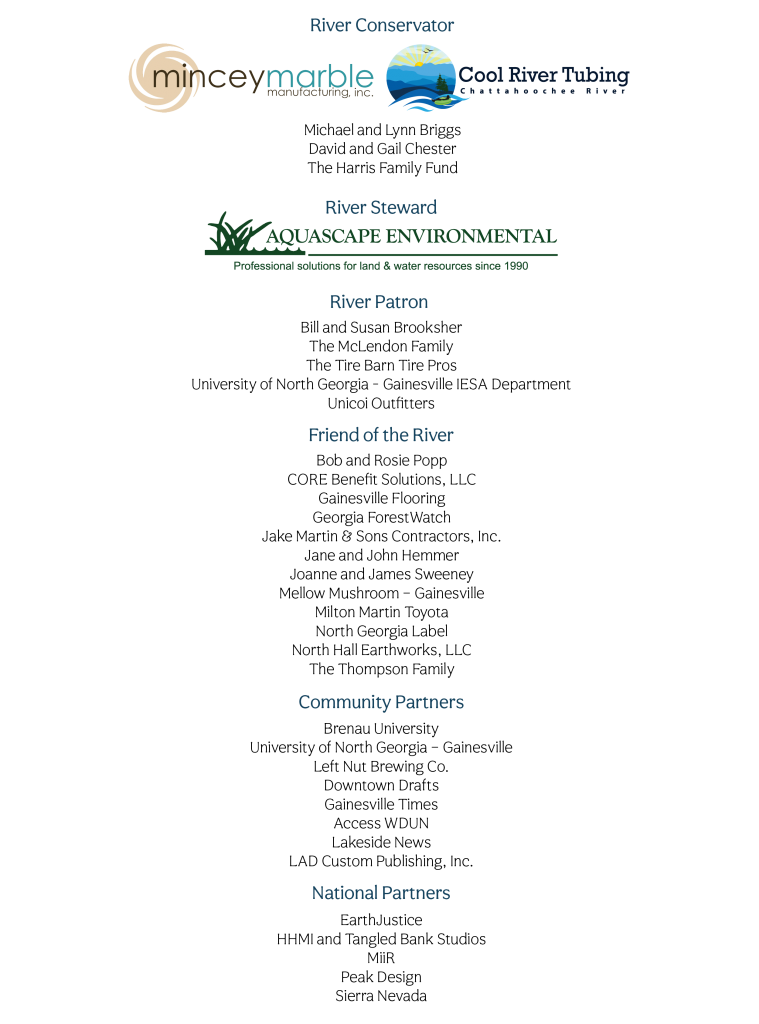 A special thanks goes to Brenau University for their continual support by offering the beautiful theatre near the Gainesville Square as a venue.
This event would not be possible without our dedicated volunteer committee who spend countless hours reviewing films, creating the run of show, securing donations, and assisting with day-of logistics. Thank you!