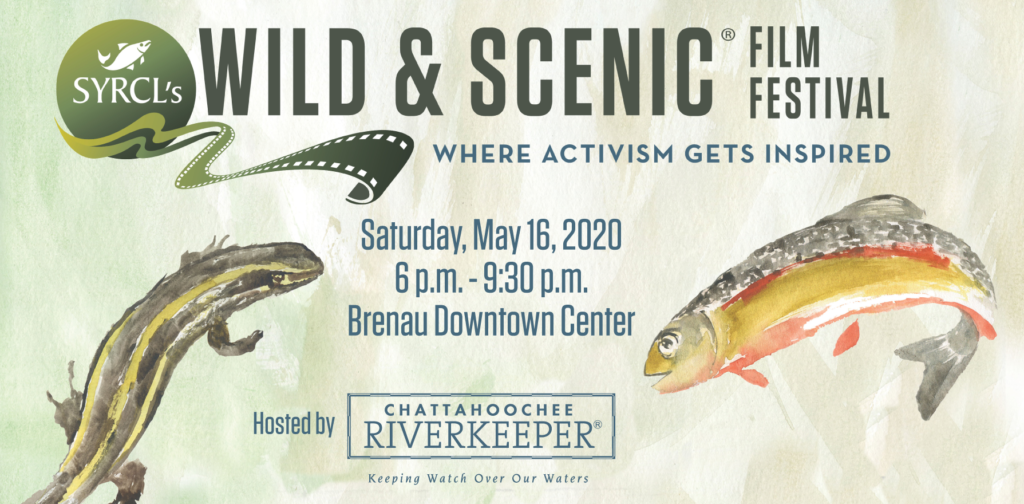 The Wild and Scenic Film Festival promotes grassroots environmental activism through art and film with a carefully curated selection of environmental documentaries, shorts, and adventure films.
Tickets on sale Monday, March 23. ($20, includes membership to CRK.)

Happy hour is from 6 p.m. to 7 p.m., and features beer from Left Nut Brewing Company, snacks, a silent auction and spinning wheel.

Films start at 7 p.m. and will continue until 9:30 p.m.
Join Chattahoochee Riverkeeper for the sixth annual Wild and Scenic Film Festival. Festival-goers can expect to see award winning films about nature, community activism, adventure, conservation, water, energy and climate change, wildlife, environmental justice, agriculture and more.
The festival is a natural extension of CRK's year round efforts to encourage protection of our river and other natural resources. Funds raised through this event will be used to grow and sustain the Clean Lanier Equation – an initiative focused on pollution, education, and resilience in Lake Lanier communities.
The Wild and Scenic Film Festival would not be possible without local support! Interested in sponsoring? Click here to see how you can get involved.