HOSTED BY CHATTAHOOCHEE RIVERKEEPER
The Wild & Scenic Film Festival inspires environmental activism and a love for nature through film. Whether online or in-person, the festival always brings together a unique community to share in our appreciation for the natural world.
Saturday, June 11, 2022 at 7 p.m. EST
Brenau Downtown Center
Online viewing available through June 17
Attendees can see award-winning family-friendly films about nature, community activism, adventure, conservation, water, energy, climate change, wildlife, environmental justice, agriculture, and more! We do our best to choose a variety of films – some with local interest, some "feel good" films, some "call-to-action" films, and some that make us feel connected as a global community.
Chattahoochee Riverkeeper staff and other special guests will be introducing the films, providing updates to our watershed, and sharing about the important work you support. Last year's event in 2021, more than 180 households tuned in online to watch 14 carefully curated films raising $16,000 to support a healthy Chattahoochee.
Films shown at this year's Wild & Scenic Film Festival include:
The Facemask: A facemask whisks away through the skies, traversing across the city on its way to the coast, threatening to end its journey at the bottom of the ocean.
If You Give A Beach A Bottle: The story of sketching the tangled web of Marine Debris on Alaska's remote beaches.
The Voice of a River: Mark Dubious' act of sacrifice for the Stanislaus River is the simplest, most effective form of activism, one rooted in love.
Craig, America: A small town, like so many, grapples with evolving from a fossil fuel past to a more sustainable future
Land of the Yakamas: "Land of the Yakamas" focuses on the importance of the ancestral lands surrounding the general Nch'i-Wàna (Columbia River) area, as well as some of the environmental challenges the communities of the region face.
I Am Cheo: Inspired by the poem "I Am Joaquin" by Chicano poet Corky Gonzales, this film tells the story of a young boy named Cheo who realizes that he is formed by the natural places around him – but they need his help.
One Star Reviews – National Parks: They say National Parks are America's greatest idea, some of the most beautiful and sacred places in all the world; but for some visitors, there's still room for improvement!
Denizens of the Steep: Denizens of the Steep explores the intersection of backcountry recreation and the conservation of an iconic species of big horn sheep in Grand Teton National Park.
Can't Beat This Place For Fun: Flagstaff's Fretwater Boatworks defines the process, and deep conservation legacy, of building Grand Canyon dory's – with fun at every bend.
Protecting the Monarch Butterfly: Land restoration near Niagara Falls is giving refuge to a beloved butterfly and setting an example for wildlife protection everywhere.
Shaba: After losing her mother to poachers, an unruly elephant named Shaba is rescued to the mountains of northern Kenya to be rehabilitated back to the wild. The women keepers of Reteti Sanctuary have a maternal solution to soften Shaba's heart.
The Hunt for the Asian Giant Hornet: Scientists race to stop the spread of a new invasive species.
Finding Salmon: Follow 11-year-old, Keyona, into a wondrous world of trees, water, and friendly fish… and find the spirit of Salmon Watch, a program that connects Oregon youth to their backyard river ecosystems.
Watch the 2022 trailer for the Wild & Scenic Film Festival here!
Started by the South Yuba River Citizens League in 2003, Wild & Scenic shares an urgent call-to-action, encouraging festival-goers to learn more about what they can do to protect and steward our planet. Debuting in over 200 communities across the world, Wild & Scenic continues to build a network of grassroots organizations connected by a common goal of using film to inspire activism.
In 2015, the Wild & Scenic Film Festival was brought to Gainesville as a partnership between Chattahoochee Riverkeeper, Brenau University, and the University of North Georgia's Institute for Environmental & Spatial Analysis.
With support from CRK's Atlanta office, CRK's former Headwaters Manager and Dr. John O'Sullivan at UNG developed this partnership to bring the Wild & Scenic Film Festival to life in Gainesville. Bill Brooksher, a dedicated CRK member, was also a key inspiration along with Brenau University offering their beautiful theatre as a venue.
"The eco-literacy and sense of community responsibility engendered by the films make the partnership synergistically positive for all parties involved," says Dr. O'Sullivan. "From an educational point of view, we all increasingly see that in order to solve complex environmental problems, we need physical sciences, public universities, advocacy organizations like CRK, the public, and elected officials to work together. Ecologically literate people now see that chemistry, ecology, consumption, values, economy, advocacy and politics must all become aligned if we are to enjoy a sustainable future. The films bring community and science-minded people together to imagine what we might achieve if we make better partnerships with a deeper sense of place and our shared ecology."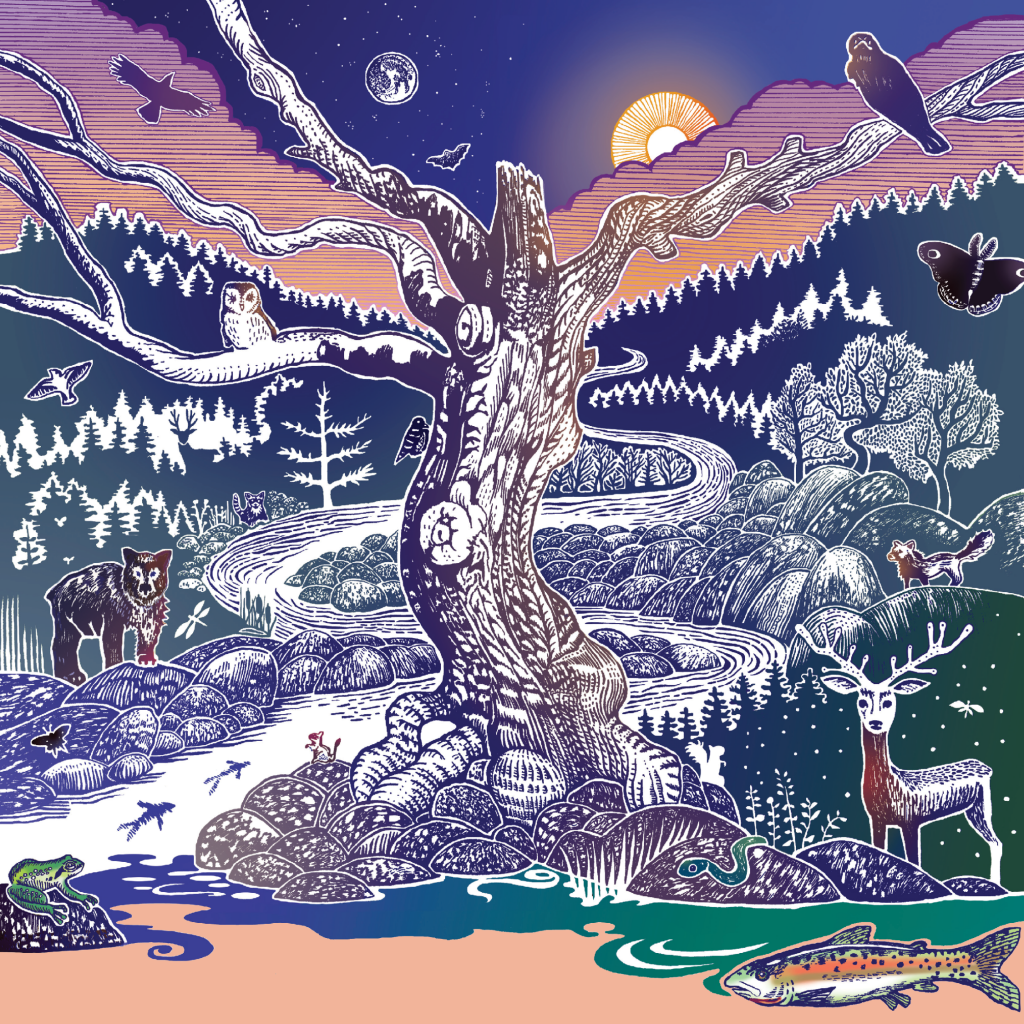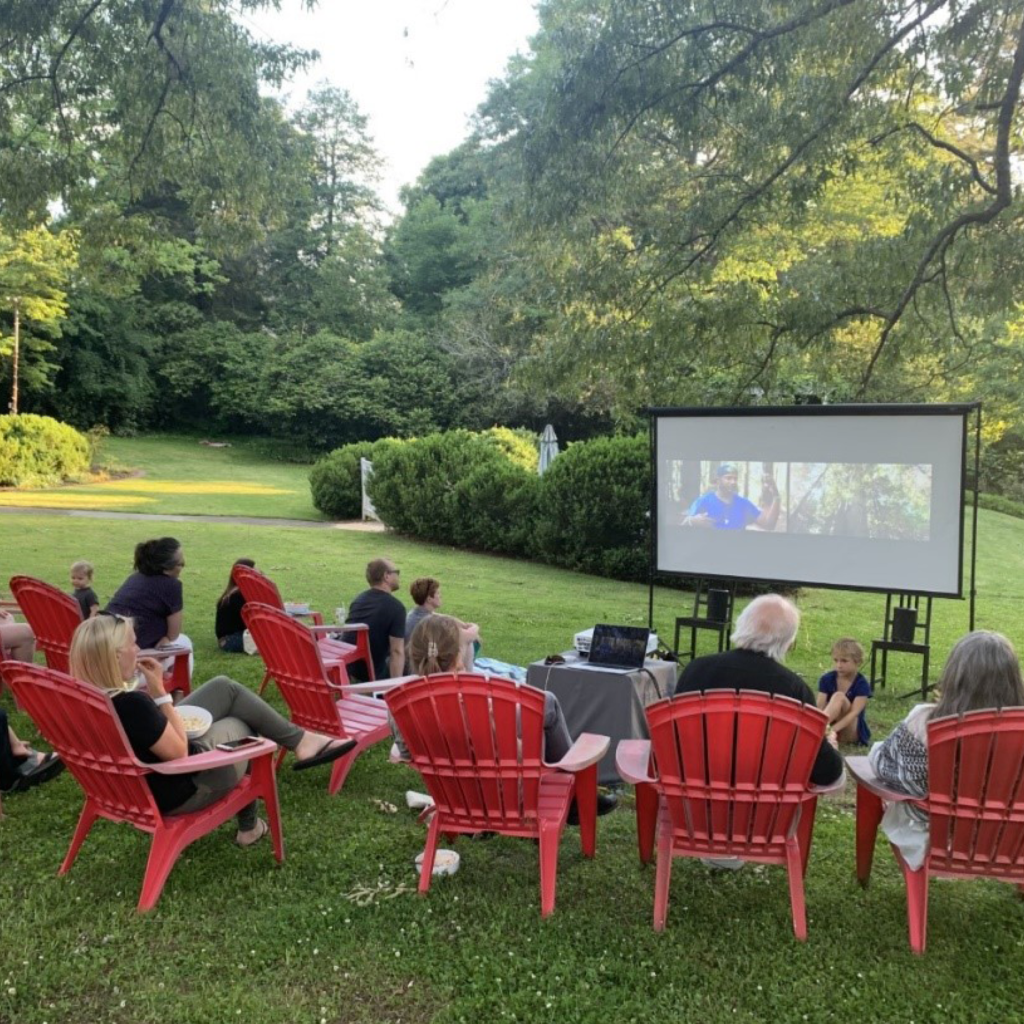 Join us in person
On June 11, the Wild and Scenic Film Festival will premiere at Brenau Downtown Center. Beverages, refreshments, a commemorative refillable cup, and a raffle ticket are included in your admission. Guests can also enjoy a spinning wheel with prizes like gift cards and handmade goods with values up to $80. We'll be joined by local organizations that share our love and passion for our natural world. Doors open at 6 p.m. EST and the show starts promptly at 7 p.m. EST.
Watch virtually from anywhere
Enjoy this incredible film selection with your family and friends from any smart device! All the films will be available to watch starting the same time as the premiere on June 11 through June 17. Our virtual "lobby" will open at 6:30 p.m. EST and films will be available starting at 7 p.m. EST.
Whether watching online or in-person, all attendees will be able to buy raffle tickets for the chance to win a kayak rental for four in the Chattahoochee's headwaters. Brought to you by Wildwood Outfitters, the raffle winner will be drawn after the virtual showing has ended on June 17.
How do I watch?
Log into Qudio.com with the username (probably your email address) and the password you created when you purchased your ticket. You can also click the link here and then log in. Once you are logged in, press the play button on the video screen. The program will begin automatically after the lobby countdown is over. If for some reason the films do not start at the set show time, please refresh the page.
Our program will still be available for on-demand viewing after the premiere has ended on June 11 until June 17. During the on-demand period, you can come back and watch the entire film lineup whenever convenient for you. You can jump around in the program, fast forward, skip, and re-watch the films as many times as you want, but please note that you will need to skip past the lobby time at the beginning of the program.
Having connection issues?
We strongly recommend beginning joining the event 30 minutes prior to the start of the films. This is why our virtual "lobby" opens at 6:30 p.m. Please ensure that you are using the most up-to-date version of your web browser prior to logging into Qudio. Qudio's preferred browser is Google Chrome. For optimal viewing, you can download Chrome here.
Still having problems?
For information on accessing your tickets, solving common tech issues, and connecting to a smart TV or other device, click here to visit the Wild & Scenic virtual support page. If you are still having technical problems, use the yellow question mark button in the bottom right corner of any Qudio.com page to contact support.
Students can use promo code STUDENT when checking out for 35% off tickets to either the premiere party or virtual pass.
The festival is a natural extension of CRK's year-round efforts to encourage the protection of our river and other natural resources. Funds raised through this event will be used to grow and sustain our efforts in the Headwaters region. The Clean Lanier Equation is an initiative focused on pollution, education, and resilience in Lake Lanier communities.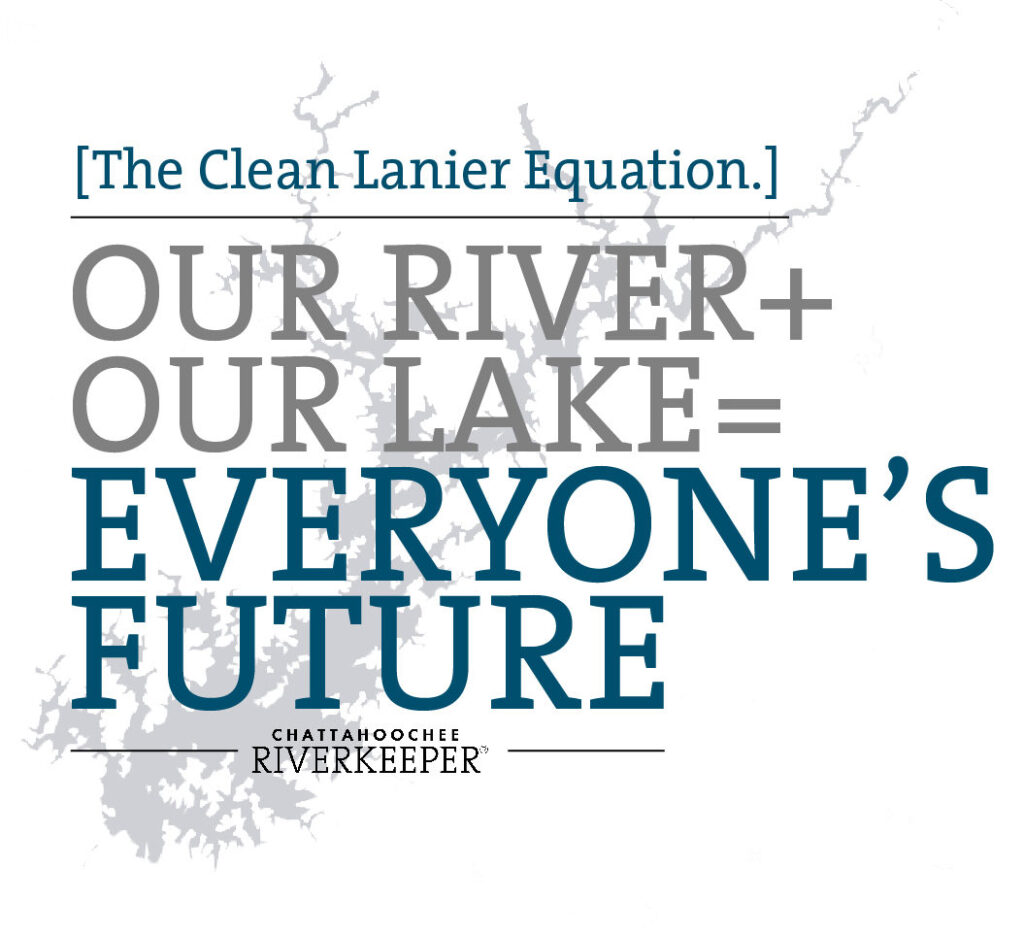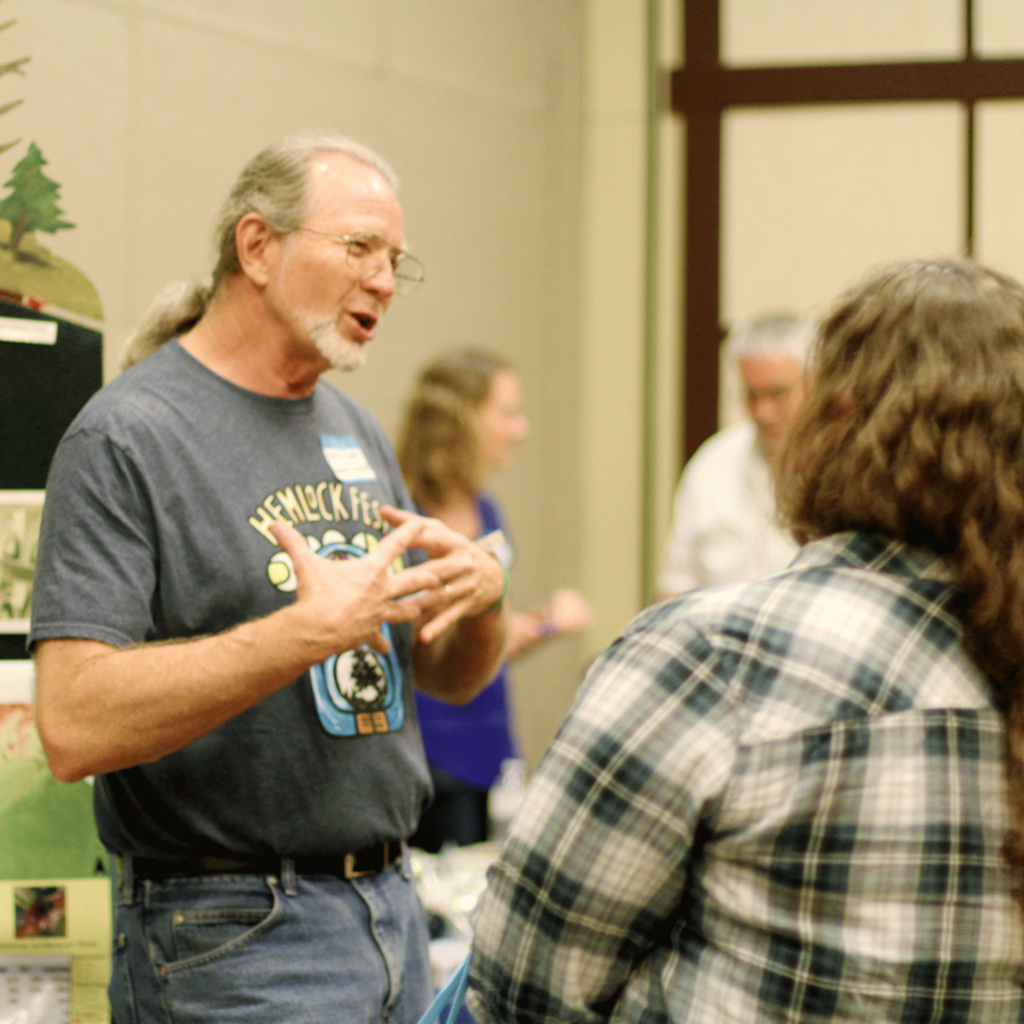 We depend on organizations, businesses, and people from our community to make the Wild & Scenic Film Festival a success. Please consider becoming a sponsor of this festival to help us bring the Headwaters together in celebration of our natural wonders. Your contribution will also benefit The Clean Lanier Equation.
Learn more about the benefits of becoming a sponsor for this year's festival by contacting Mallory Pendleton, Headwaters Outreach Manager by emailing mpendleton@chattahoochee.org.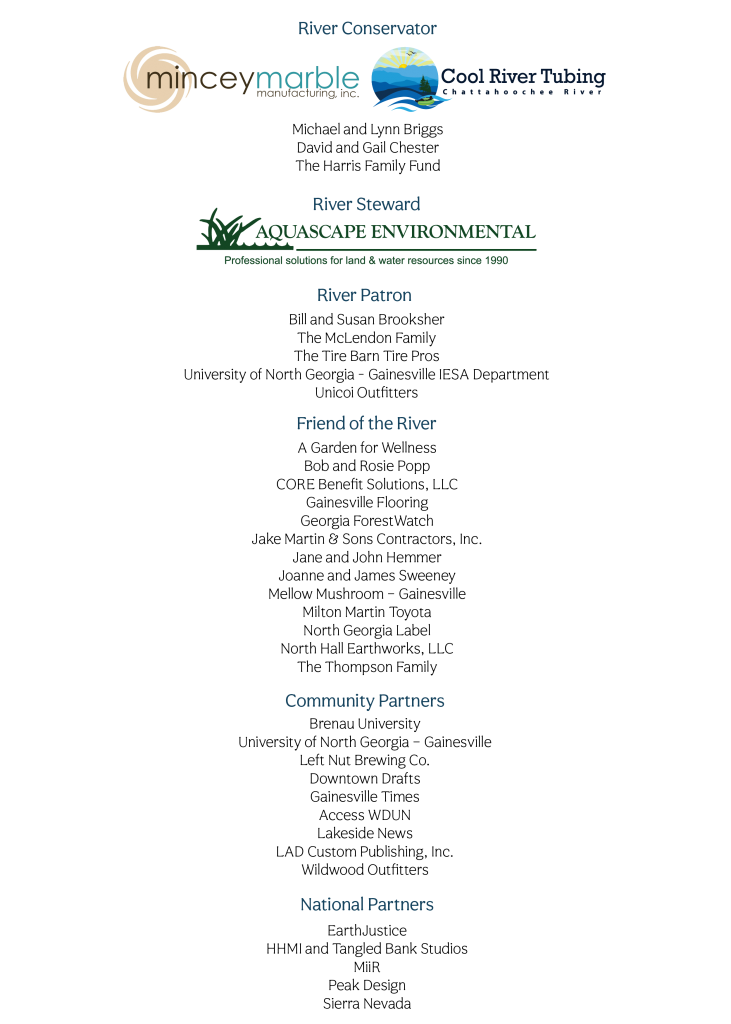 A special thanks goes to Brenau University for their continual support by offering the beautiful theatre near the Gainesville Square as a venue.
This event would not be possible without our dedicated volunteer committee who spend countless hours reviewing films, creating the run of show, securing donations, and assisting with day-of logistics. Thank you!