Young people hold the key to our planet's future.
Chattahoochee Riverkeeper offers a variety of youth programs that invite kids and teens to learn about the river system right here in our backyard and how it serves our communities. Through learning experiences on and off the water, we hope that young people will discover their love for our river and feel empowered to protect their quality of life. Young people are capable Water Warriors, ushering in a new generation of river stewards to ensure clean water for the future.
Aula flotante
The Floating Classroom is an on-the-water environmental education program that teaches science, ecology, history, and math in accordance with STEM goals and state education performance standards.
Chattahoochee Riverkeeper operates two Floating Classroom venues on Lake Lanier and West Point Lake.
Age range: elementary grades and up.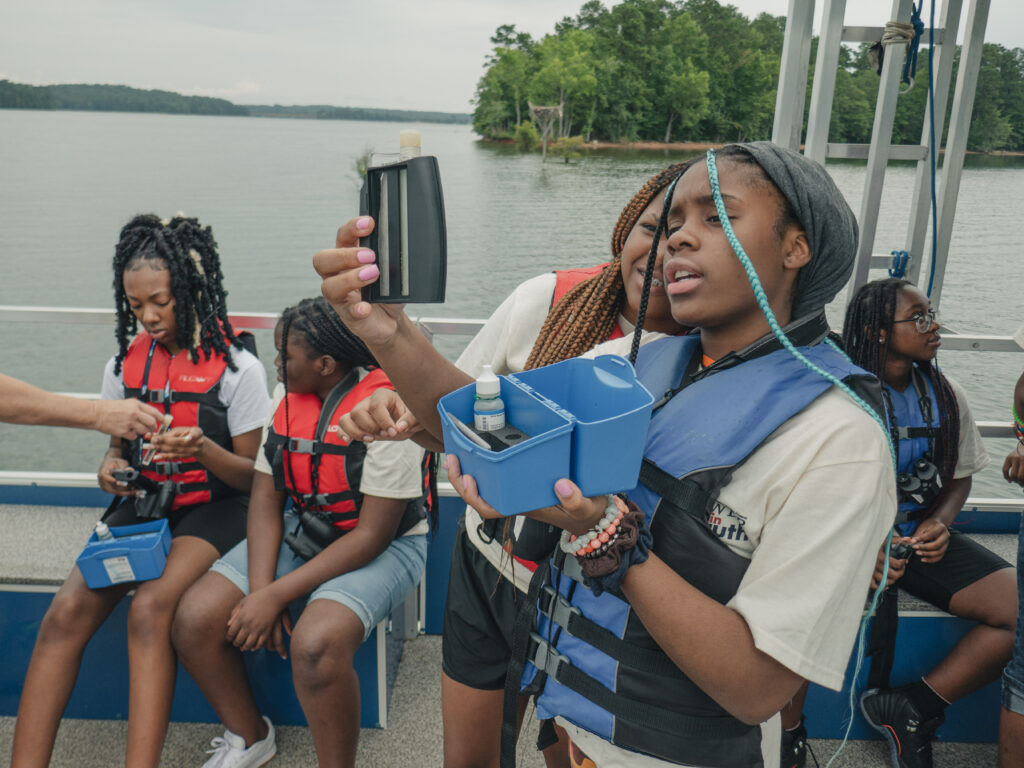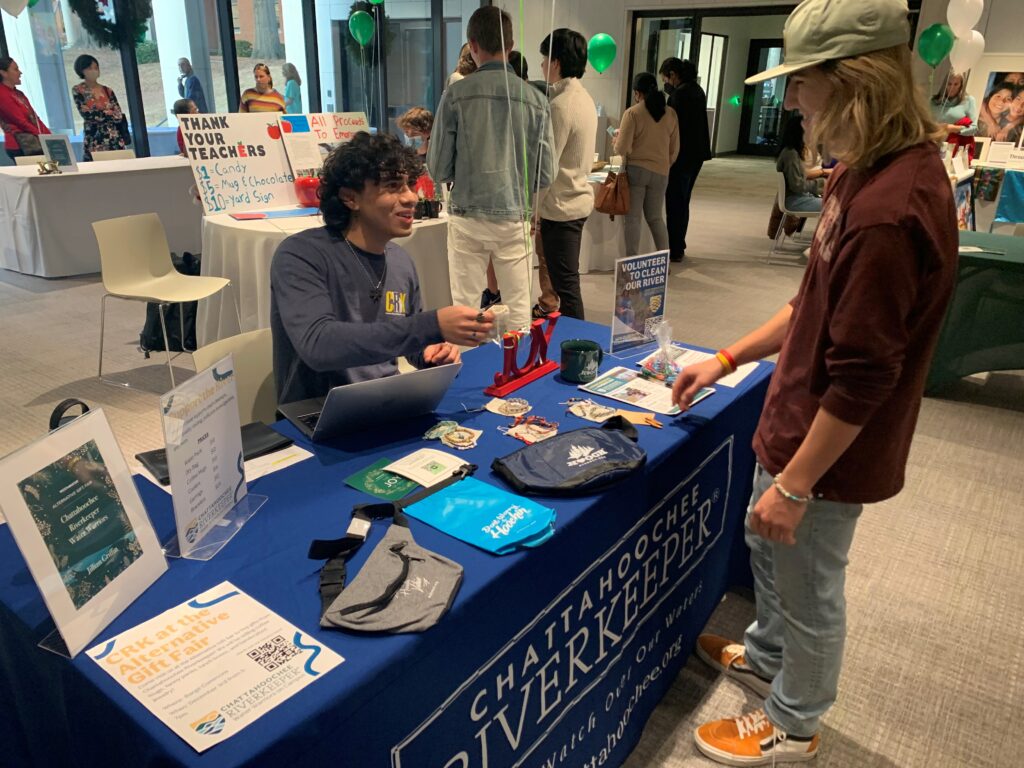 Water Warriors on Campus & on Summer Break
Water Warriors on Campus equips high school and college students to engage their peers on the importance of water conservation and Chattahoochee Riverkeeper's mission. Students dedicate hours to the work of improving the Chattahoochee watershed through cleanups, fundraising, and leading conversations about this work in their schools and communities. Summer break participants also have the opportunity to shadow our CRK staff in the lab and in the field.
Age range: high school and college.
Becca Sue Klein All Kids Fish
The annual Becca Sue Klein All Kids Fish events inspire the next generation of fly anglers and conservationists through three full-day fly fishing retreats. Spend the day in the headwaters region of the Chattahoochee or in the heart of Atlanta at Piedmont Park learning to assemble and cast a fly rod, how to tie knots and proper gear use, safe fish handling and conservation, and how a healthy river sustains life.
Age range: 10-18.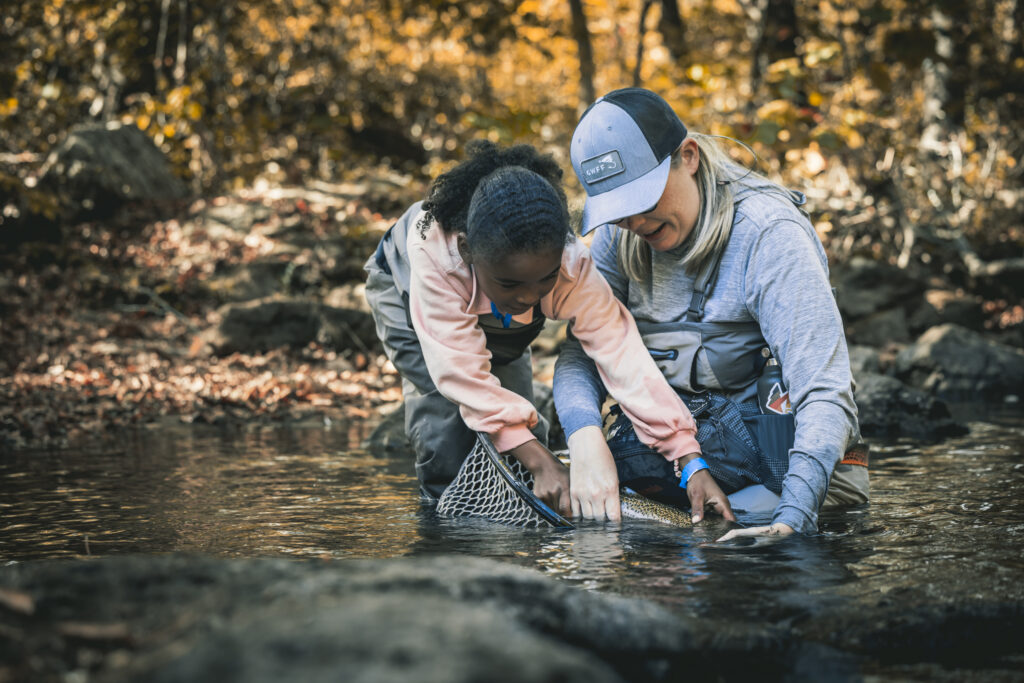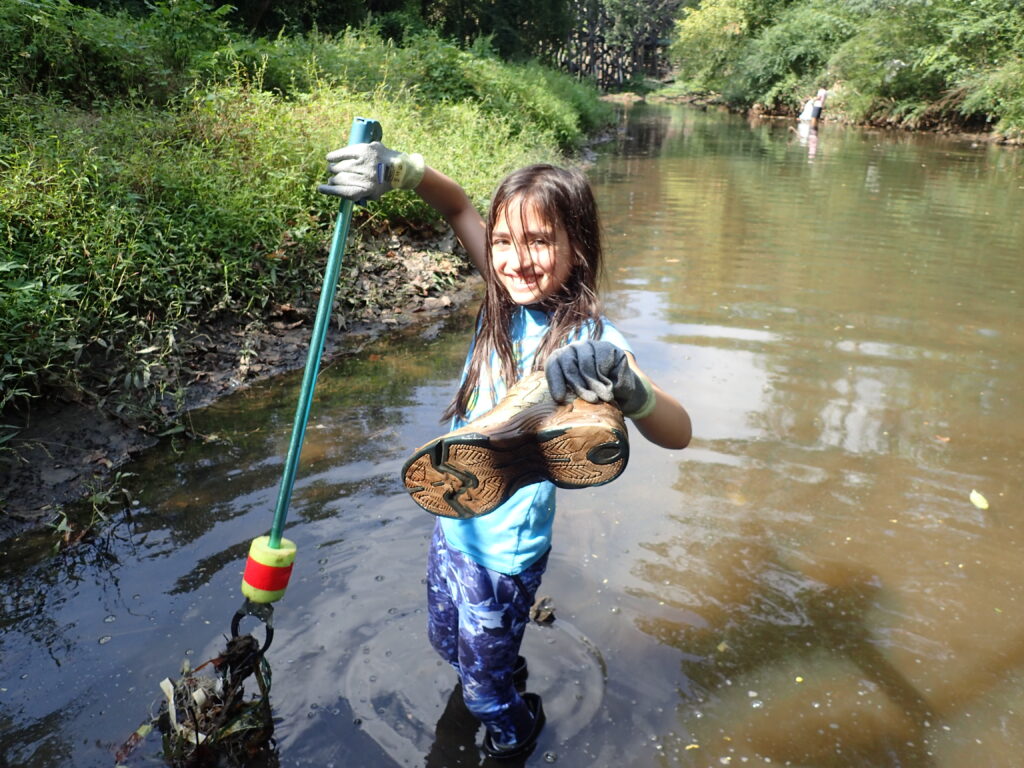 Volunteer Cleanups
Volunteer your time and help work toward a Trash-Free Chattahoochee! Our waterways provide us with fresh drinking water and fun opportunities like rafting, kayaking, canoeing, and fishing. Join our work to protect this precious resource by volunteering to help clean our rivers, streams, lakes, and wetlands.
Age range: minimum 10 years of age. All volunteers under age 18 must have parent/guardian supervision onsite at cleanup events.
Guerreros del agua Wander + Wonder
The Water Warriors Wander and Wonder is a one-day, outdoor environmental education and recreation program. CRK is leading a collaboration with Paddle4mañana, Centro al aire libre de Nantahala, y georgia audubon to host students from around the metro Atlanta region to experience a birding nature walk, a water science demonstration, and a kayaking or rafting lesson.
Age range: fourth grade through middle & high school grades.
Stay tuned for upcoming events.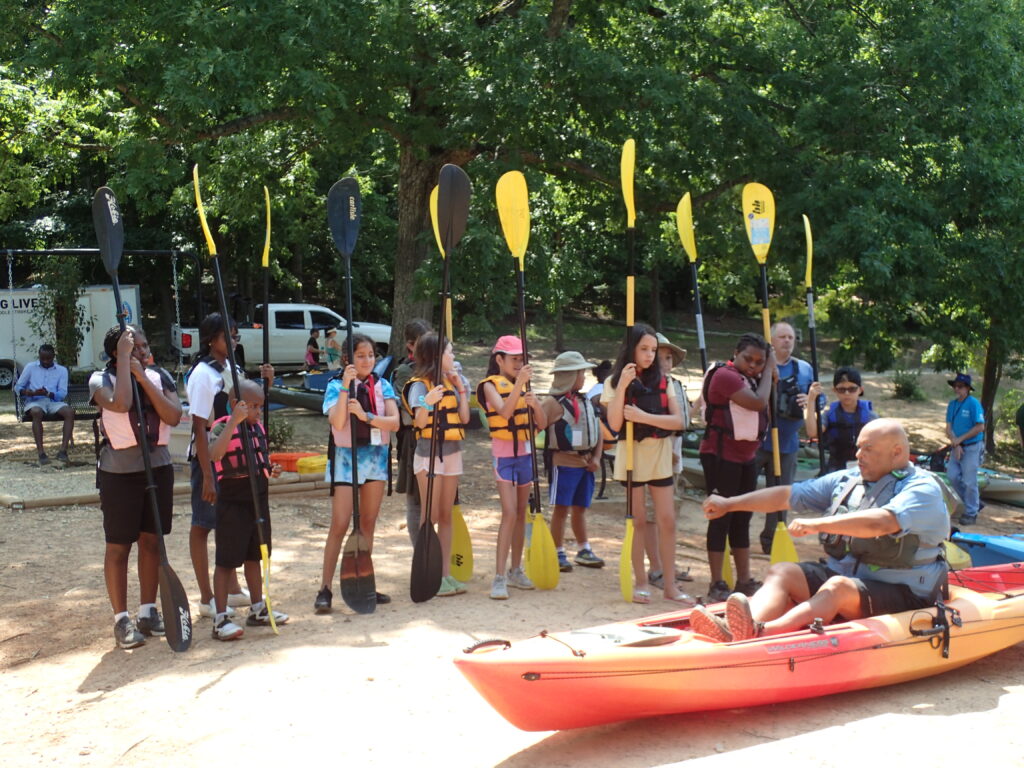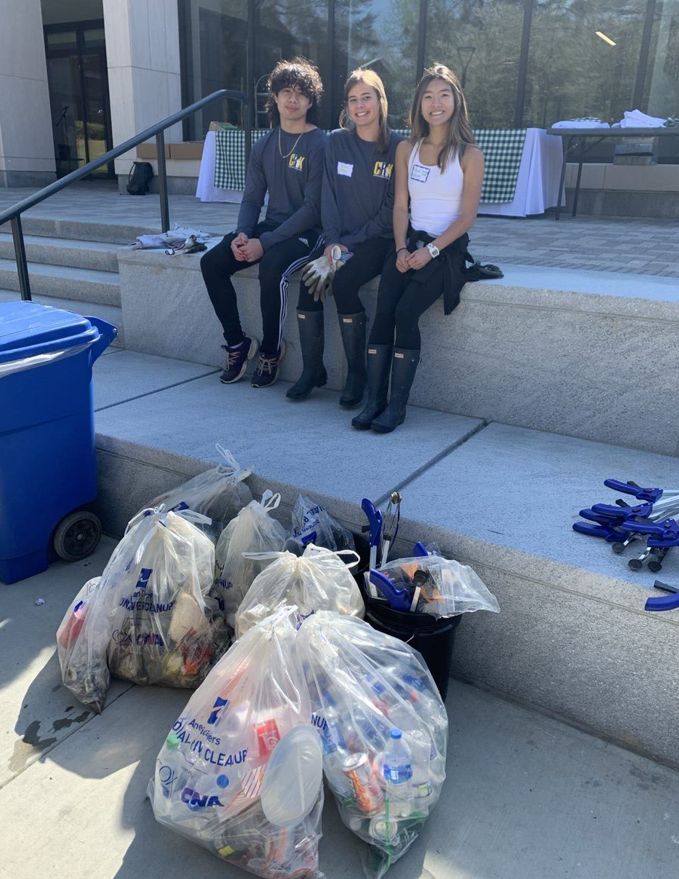 My favorite part [of Water Warriors on Campus] has been educating my friends about what Chattahoochee Riverkeeper does, and also the very hands-on work. I love going out on the river and actually cleaning [litter] up. It's very fulfilling at the end to see all the bags [of litter] lined up and knowing that your hard work made a difference in the community.
– Ava Wong
11th Grade Student, Water Warriors on Campus Ambassador
Become a Water Warrior
With the future of our waterways at stake, what would happen if each and every young person living within our watershed learned how to protect their local creeks, lakes, and rivers? The goal of Water Warriors is to inspire and empower student river advocates and help them find their own personal connection to the great outdoors, including the Chattahoochee River. Sign up to receive e-newsletters about upcoming Water Warriors events and opportunities.