Keeping Watch Over Our Waters Since 1994
Our Work
This is our calling: To ensure there's enough clean water in the Chattahoochee River now and for future generations. Here's how we do it:
Educate
We teach students, homeowners, businesses and policy-makers the importance of clean, plentiful water.
Investigate
We conduct research, patrol the river, collect and monitor data, review permits, and hold polluters accountable.
Advocate
We advocate for water protection legislation and promote sustainable water plans and policies.
Our Progress
With your help, CRK has made the river—and our corner of the world—a better place, by:
Preventing billions of gallons of raw sewage and illegal discharges from entering the river
Removing 850 tons of trash from our waterways
Providing experiential river education to thousands of students
Patrolling hundreds of miles of waterways
Fighting for clean water in the courtroom, and more.
You can make a difference
Here are some ways you can get involved.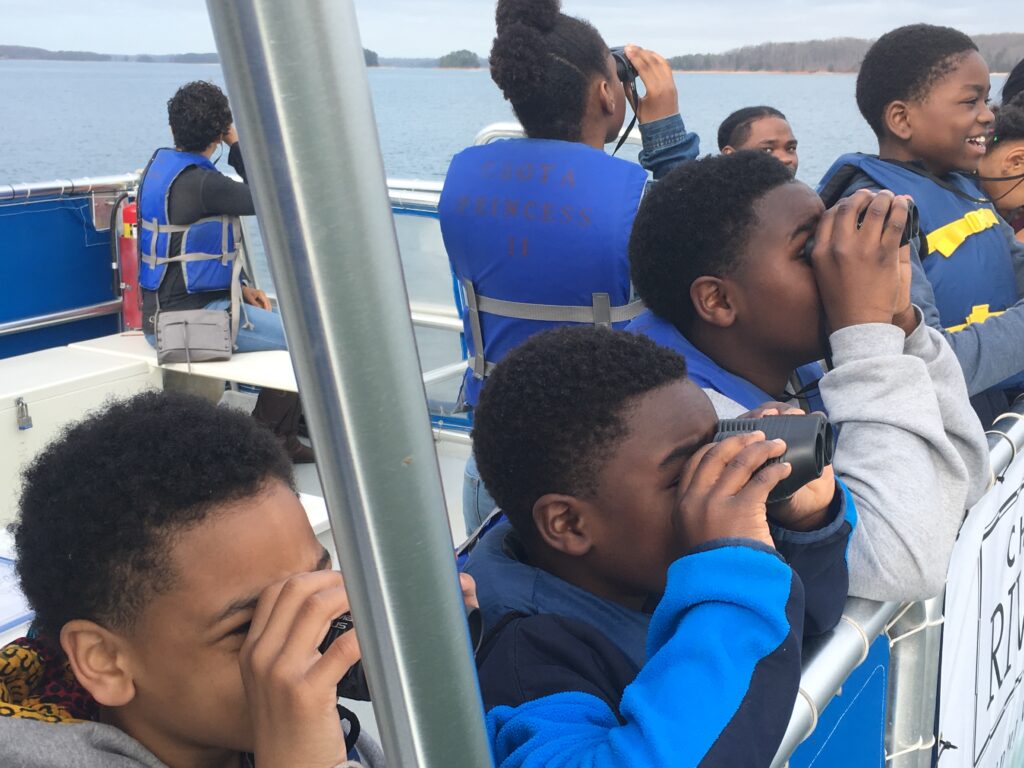 COMMUNITY SPOTLIGHT
An increasing number of studies show that getting children outside and into nature is beneficial. In addition, we know that science, technology, engineering and math remain important for student progress. Our two floating classrooms combine these ideas, and do so in a way that has proven remarkably successful.
But many students lack access to outdoor learning opportunities, whether because of geographic or financial limitations. Thanks to a unique partnership between the Youth Enrichment students at local YMCA branches and Georgia Pacific, a number of students have come aboard our floating classrooms completely free of cost.
With 1 in 5 families relying on support to participate in programs offered by the YMCA, scholarships like this are absolutely crucial. For the past three years, our scholarships have created lasting memories and opportunities for students to step out of their comfort zone and into a setting that is exciting, confidence-building, and educational.
For more information on our floating classrooms, please click here. To support these programs and ensure that thousands more students are able to enjoy them, please consider making a donation.