ABOUT AVEDA EARTH MONTH
In honor of Earth Day, Aveda sets aside the entire month of April to love, celebrate and support to protection of the earth's resources. Over the past decade, Aveda has raised nearly $500,000 for Chattahoochee Riverkeeper's advocacy and protection programs at local salons, where team members shared the Chattahoochee Riverkeeper mission with their clients. Learn more about Aveda's Earth Month efforts here.
We know our mission is one Aveda deeply connects with, as water runs through their salons and stores every day. From raffles to cut-a-thons and more, the efforts of local salons have helped raise thousands of dollars to support CRK's many programs that protect and restore the Chattahoochee River for the millions of people who depend on it.
This Earth Month, team up with CRK and Aveda as we work toward a clean and sustainable Chattahoochee River. All funds raised will support our year-round cleanup efforts and in-stream trash traps. Donate below or get more involved by purchasing a tote bag or attending an event.
GET INVOLVED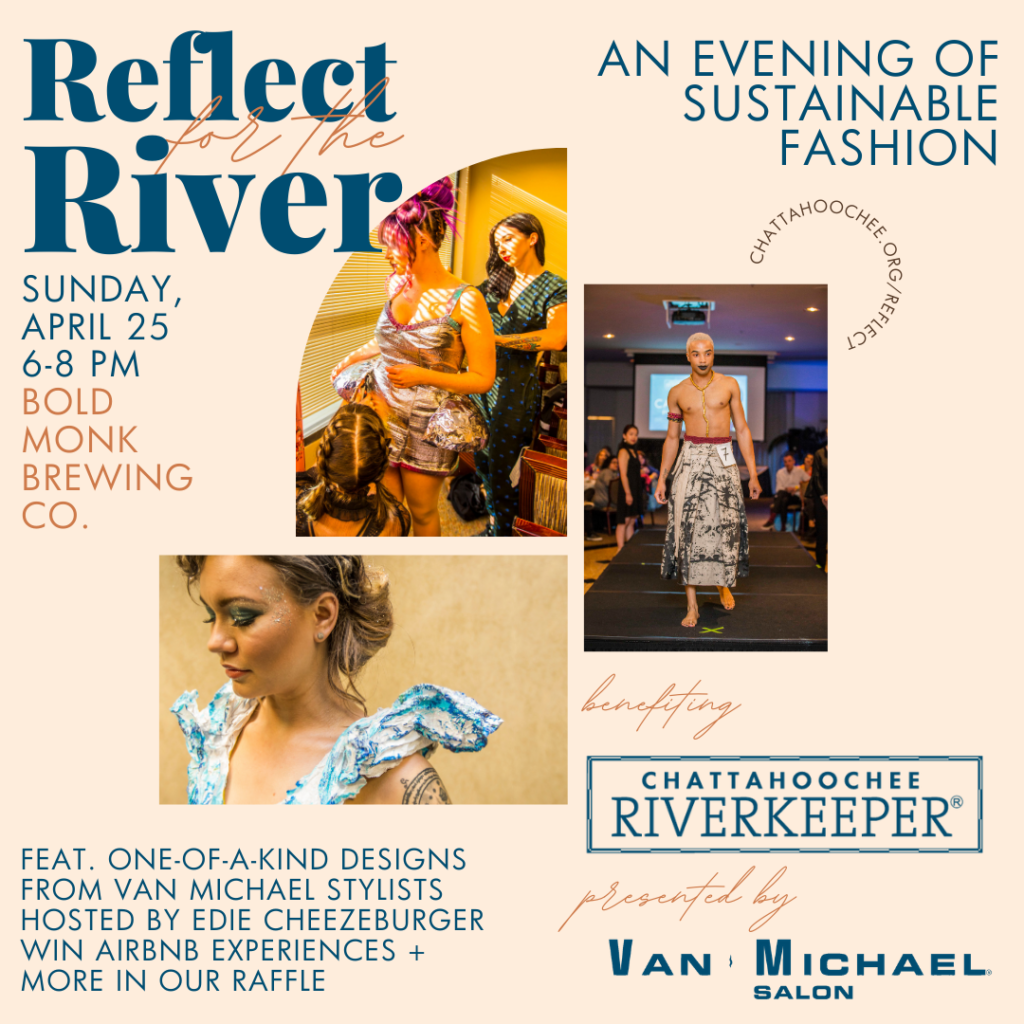 Join Van Michael Salon for an outdoor fashion show benefiting Chattahoochee Riverkeeper on Sunday, April 25, at Bold Monk Brewery's outdoor Beer Garten. Stylists from Van Michael Salon will present hairstyles and fashion using Aveda's vegan, cruelty free hair products made using renewable energy sources. The show includes live entertainment from local personality and performer Edie Cheezebuger. Get tickets here!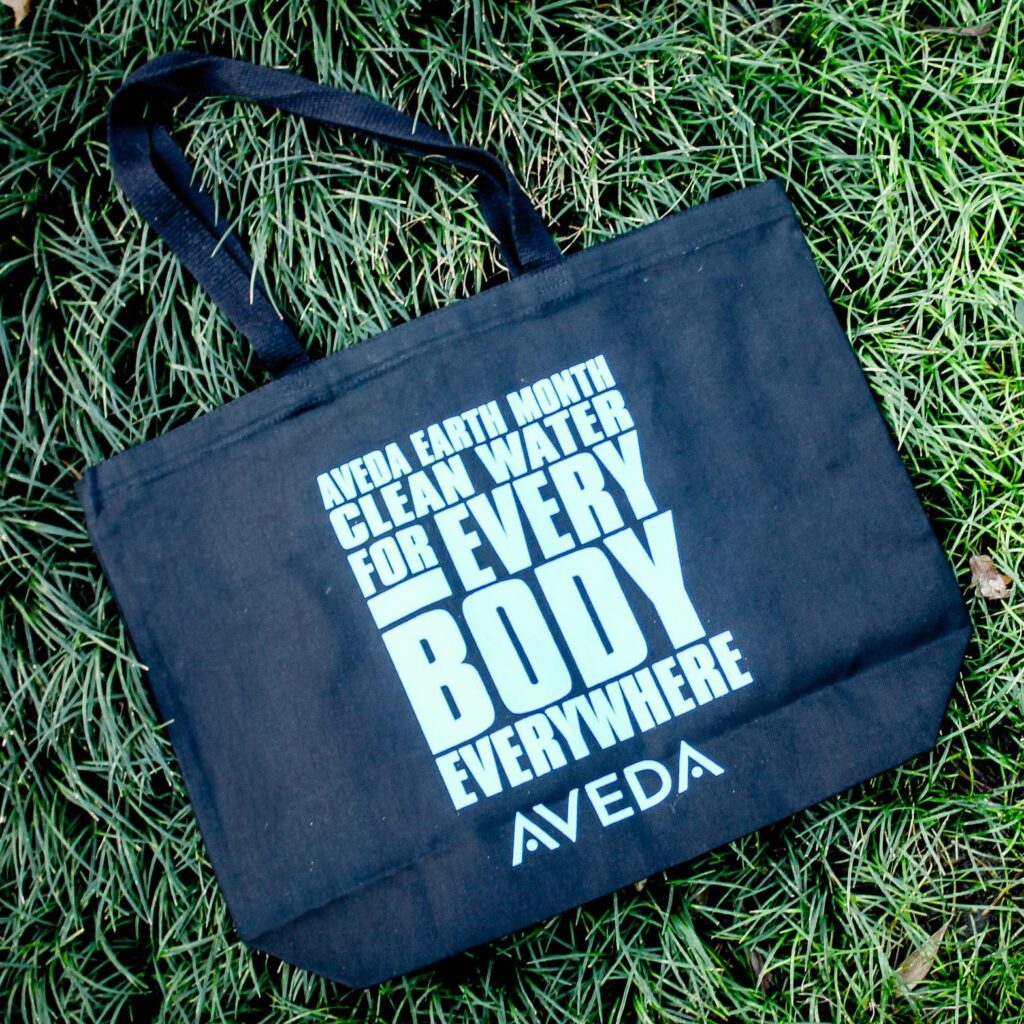 Show your support for Earth Month with Aveda and Chattahoochee Riverkeeper. Proceeds from the purchase of this tote go towards CRK's expansive work to protect the Chattahoochee River. Get yours here or contact your local Aveda salon.