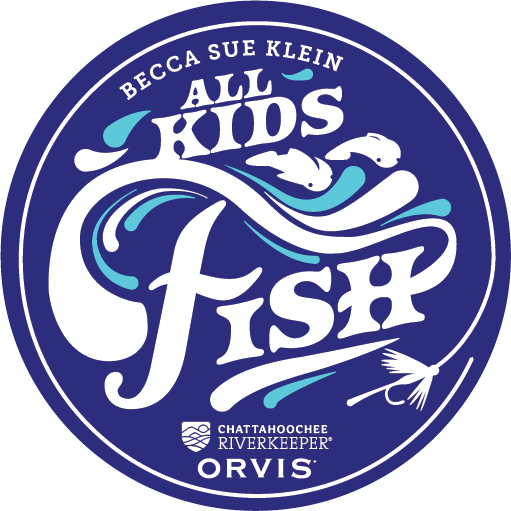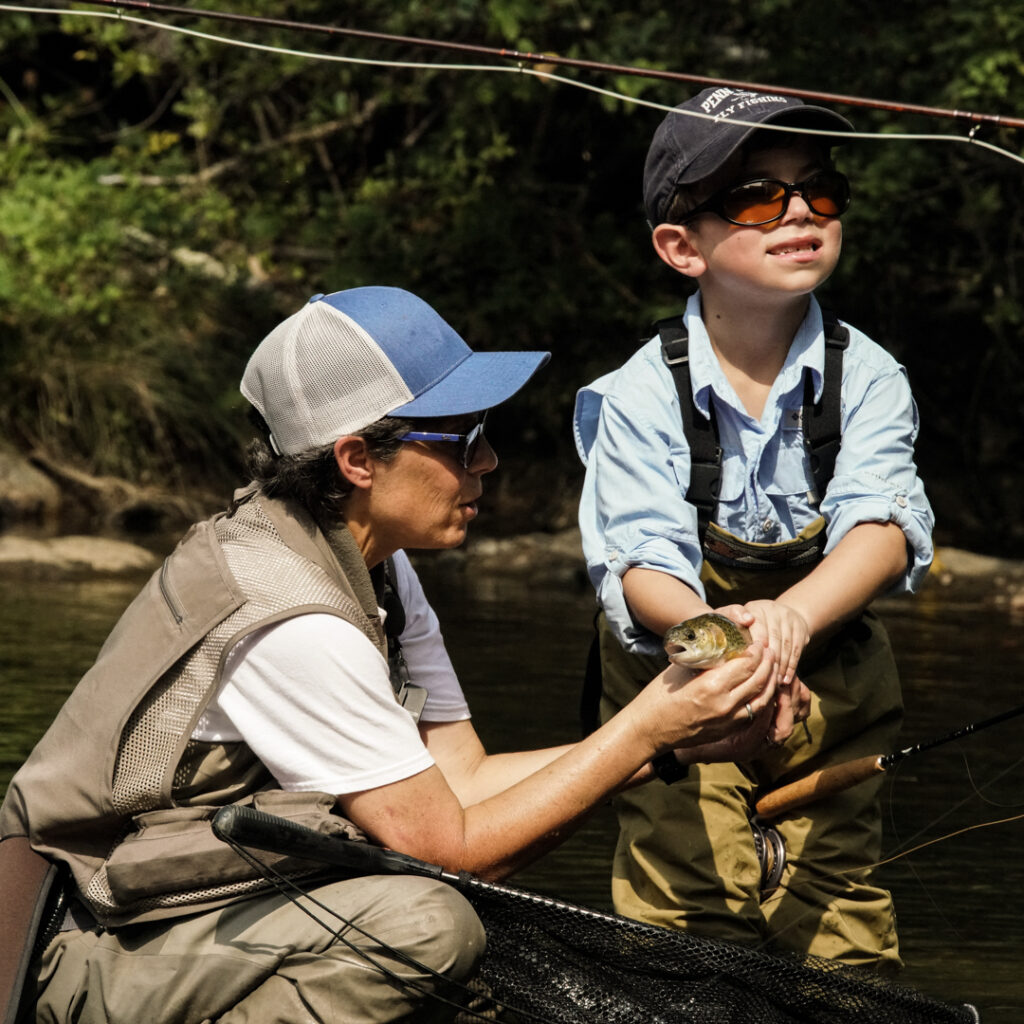 About
Saturday, May 14, 2022
Helen, GA (co-ed) SOLD OUT
Saturday, October 22, 2022
Helen, GA (girls only) SOLD OUT
The annual Becca Sue Klein All Kids Fish events inspire the next generation of fly anglers and conservationists through two full-day fly fishing retreats. Kids ages 10-18 spend the day in the headwaters region of the Chattahoochee River watershed learning to assemble and cast a fly rod, how to tie knots and proper gear use, safe fish handling and conservation, and how a healthy river sustains life.
AKF is supported by partner groups and volunteers, including The Orvis Company; hosts Unicoi Outfitters, Smithgall Woods State Park and Georgia DNR Wildlife Resources Division, Fisheries; Georgia Women Fly Fishers; and the YMCA. Together we are able to impact the lives young ladies and marginalized youth throughout our watershed, providing a once in a lifetime experience they are sure to remember for years to come.
Agenda
Youth and their chaperones will enjoy a morning of breakout educational sessions including conservation, anatomy of a fly rod, gear and knots, entomology, and casting. Breakfast snacks and lunch will be provided for all participants. For the second part of the day, youth will be paired with river guides and mentors as they break off to fish for trout with their peers.
Every young angler will also leave with their own Orvis Encounter rod combo, including a state-of-the-art rod, reel, and fly line, and a bag of gear and other surprises from our community partners.
Interested in sponsoring the event with gear or cash? Click here or contact Becca at bklein@chattahoochee.org. You can also purchase supplies we need to host this event here.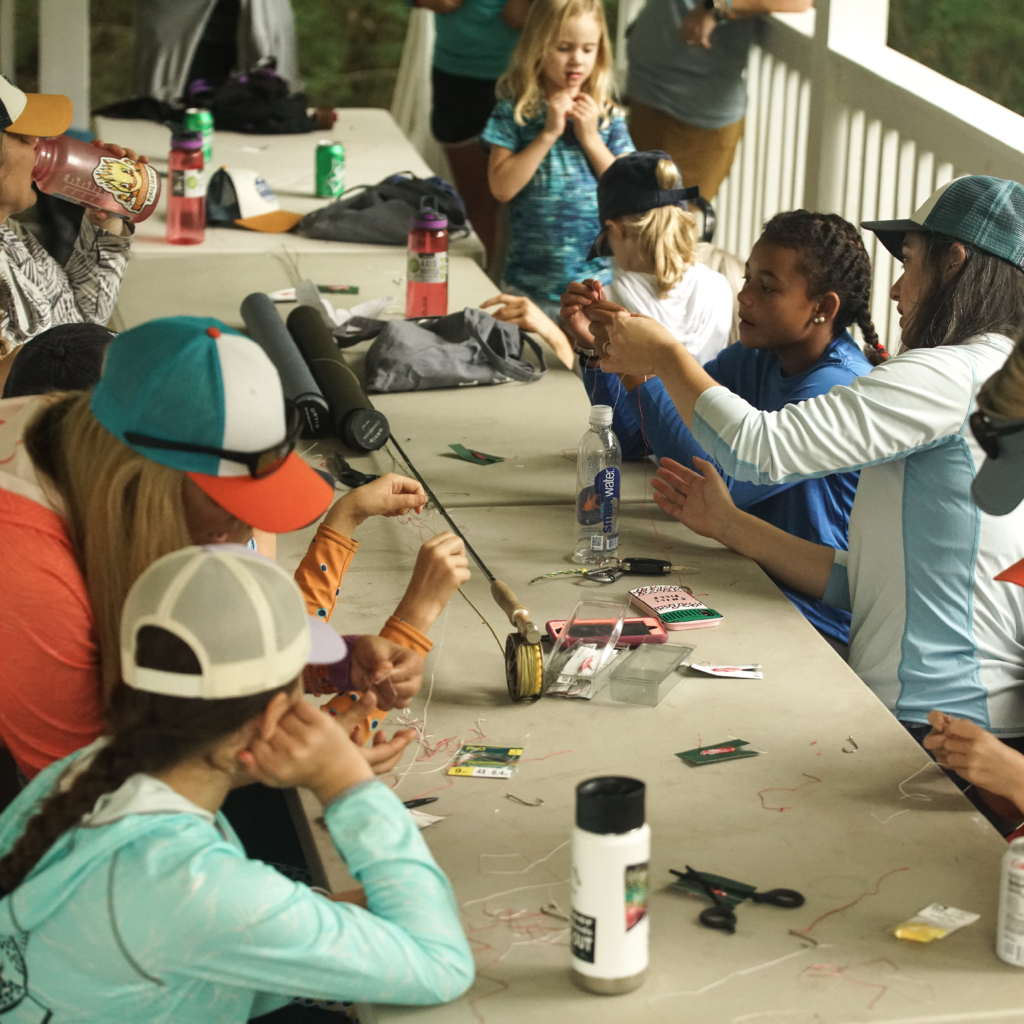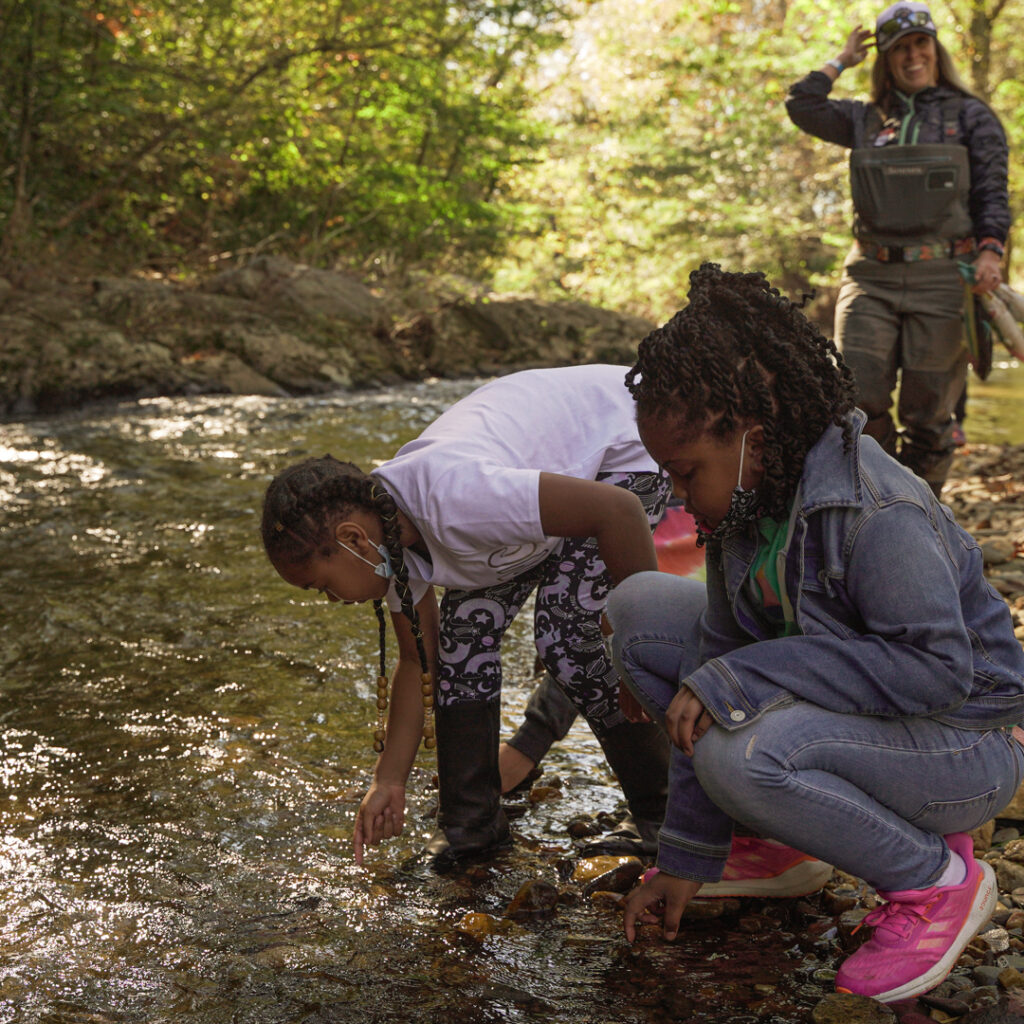 Scholarships
Thanks to the generosity of our donors, we are excited to share our commitment to ensure that half of all youth participants will attend these events free of charge. Through our partnership with the family of Metro Atlanta YMCA campuses and their after-school programs, we will provide 30 scholarship spots for kids in need.
Your $100 gift could ensure one more child gets to enjoy this incredible on-the-water experience. Sponsoring a scholarship will provide needed transportation to and from the fishing site, lunch, one-on-one time with instructors, a fly rod and reel combo for them to keep, and more.
Volunteers
This event would not be possible without our volunteers who assist both on and off the water. We are now accepting applications for River Helpers, registration and parking attendants, event set up and more.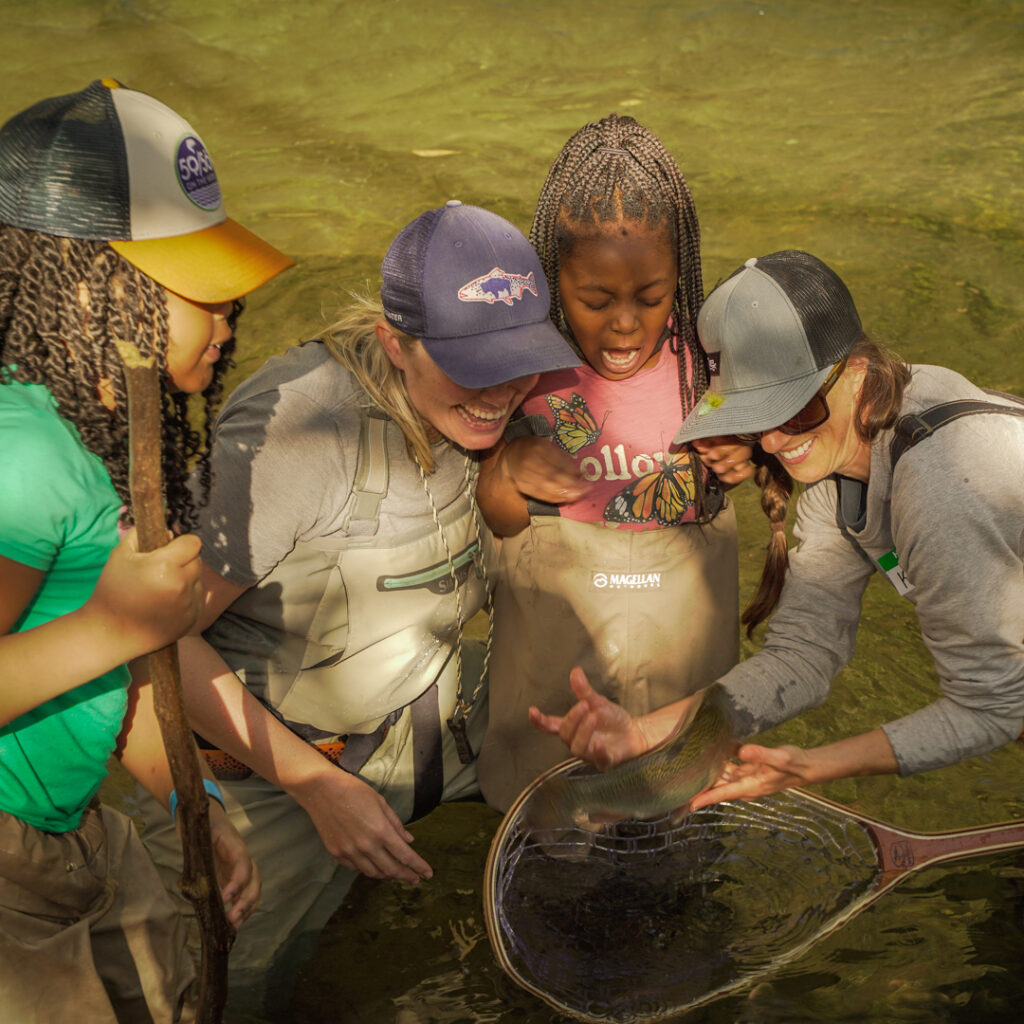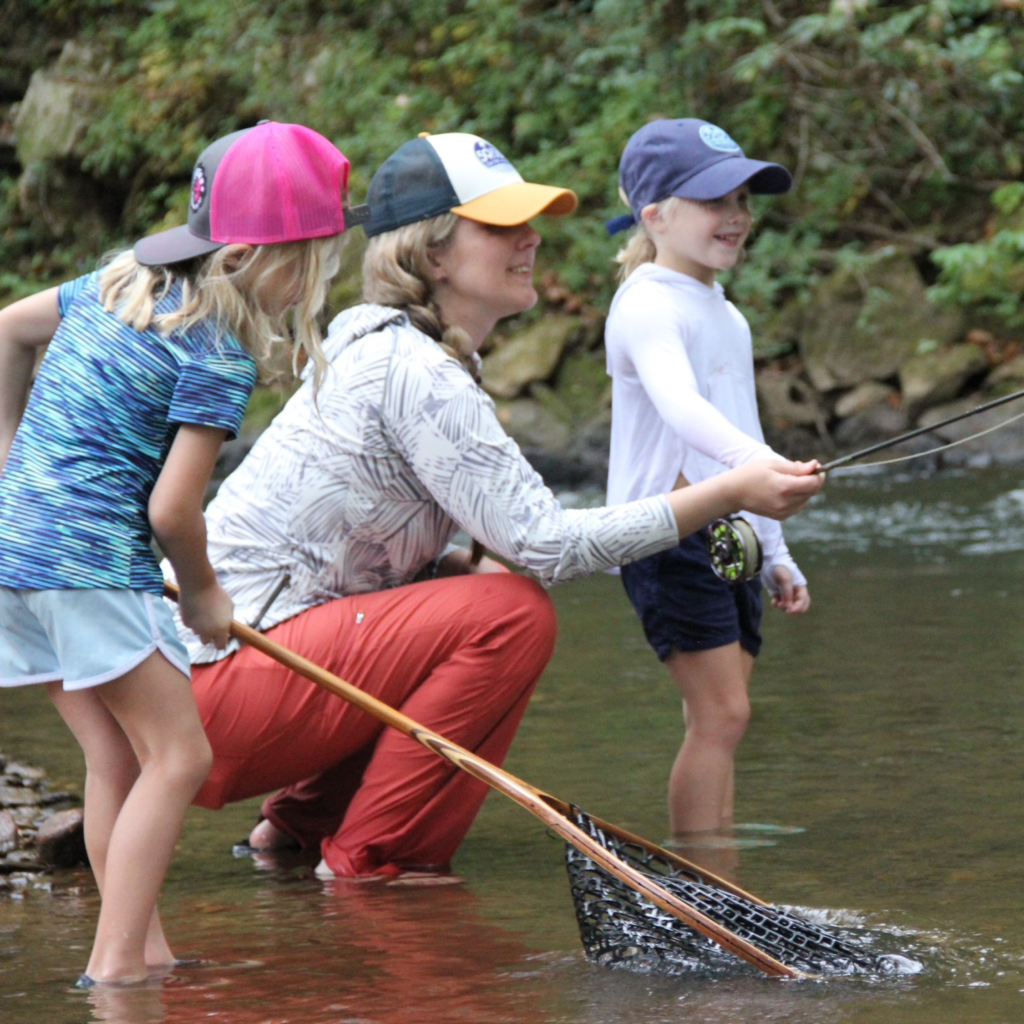 Kids On The Water
In 2019, CRK hosted the first-ever Water Warriors summit in celebration of CRK's 25th anniversary and as part of a broader recommitment to inspire the next generation of environmentalists. That year, CRK development director and fly angler, Becca Sue Klein, came up with an idea – to bring girls from the region out to experience a day of fly fishing and learn more about why protection of our waterways is so important.
"We knew we wanted to develop and enable a new generation of conservation-minded youth who protect the waters that nourish fish and people," said Becca in an article for DUN Magazine. Because of the success of the event, CRK made the decision to add a second event to allow children of all genders to have this on-the-water experience.
In March 2020, Becca was diagnosed with Stage IV metastatic breast cancer and learned that after surviving two cancer diagnosis' in 2015 and 2017, the cancer had moved to her bones and liver. In honor of Becca's long-time service to CRK and as a commitment to her mission of empowering youth in the fly fishing community, the event was named the Becca Sue Klein All Kids Fish, which will be hosted annually.
Sponsors