What We Do
Legislation can protect and enhance our natural resources, or it can accelerate their deterioration.
CRK actively works to educate elected officials and policy makers at all levels of government on matters related to the protection and restoration of the Chattahoochee River Basin. Since 1994, CRK has helped promote important river-protection legislation at the state level, while also working to defeat anti-environmental bills.
Contrary to popular belief, nonprofit groups can lobby—provided they operate within IRS limits on the volume of and actual spending on lobbying efforts. CRK takes great care to conduct our lobbying activities—largely at the state Capitol—within these limits.
CRK works alongside the Georgia Water Coalition under the Gold Dome to protect and care for Georgia's water resources. This year, we and our partners worked with legislators on stream-buffer protections, the handling of power plants' coal waste, and other important water-protection issues.
What You Can Do
We want and need more advocates like you! Here are two easy ways to get involved:
1. Contact your representatives and senator and let them know that clean and plentiful water is important to you.
2. Sign up to receive environmental action alerts from Protect Georgia.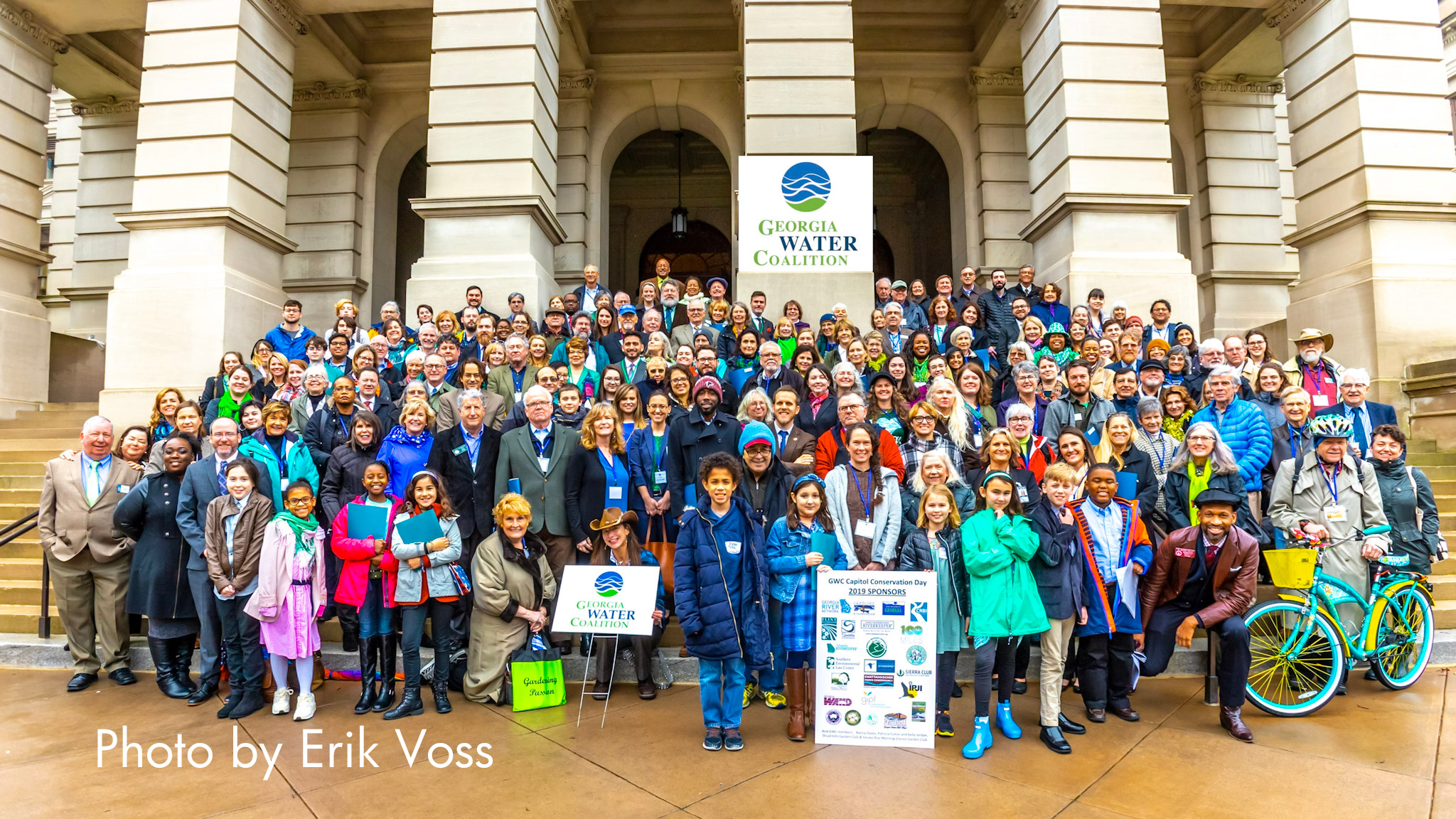 Under the Gold Dome, CRK and our partners in the Georgia Water Coalition work with elected officials to pass laws that protect every Georgian's right to clean and safe water.
– Juliet Cohen
Chattahoochee Riverkeeper Executive Director