Thursday, October 24, 2019 at the Georgia Aquarium
Our 25th Anniversary Patron Dinner is CRK's most important fundraiser of the year, raising 20% of our annual operating budget. Your support is helping to ensure enough clean water in the Chattahoochee River system for now and future generations. Join us as we celebrate the youth and youth-focused organizations that are encouraging the next generation of river advocates and environmental stewards to stand up and make a difference!
Stay tuned for more information on honorees and details for this year's event.
BECOME A SPONSOR!
With continued threats to our river, CRK needs your support more than ever.  If you are interested in sponsoring this event, please contact Becca Powell at (404) 352-9828, ext. 19 or rpowell@chattahoochee.org. View or download our event sponsor packet here.
Special thanks to our sponsors
River Benefactor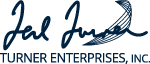 River Defender

Here's what happened in 2018
24th Annual Patron Dinner 
In 2018, 500 guests gathered at the Georgia Aquarium to celebrate CRK's accomplishments. We honored Van Michael Salon with our prestigious River Guardian Award for their commitment to sharing the CRK message of clean water protection with their clientele and fundraising efforts over nearly a decade. We honored Agnes Scott College with our River Sustainability Award for demonstrating exceptional commitment to protecting the Chattahoochee River. The college has implemented a water plan to reduce its footprint on the river, focusing on efficiency and conservation. We were also pleased to honor Bonnie Jackson, a member of the CRK family, with our River Steward Award. For three decades, Bonnie devoted herself to protecting Georgia's natural resources by serving the organizations that are dedicated to defending and preserving its special places.