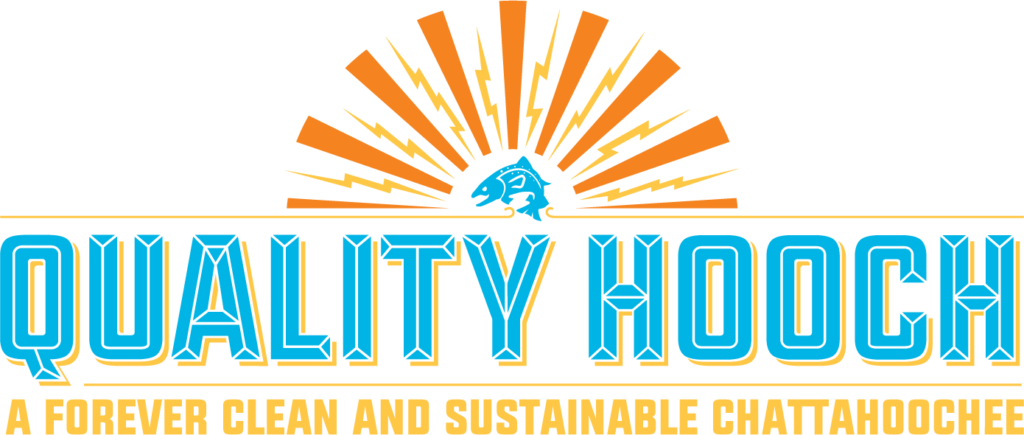 Chattahoochee Riverkeeper pledges to celebrate all of the communities within the Chattahoochee Watershed that rely on a forever clean and sustainable Chattahoochee River.
From fly shops to outfitters, guide services, craft breweries, and more, Quality Hooch will continue the partnership with Orvis to raise funds to support CRK's Trash-Free Chattahoochee program and the Becca Sue Klein All Kids Fish. In 2023, Orvis and its customers are challenged to donate $35,000 to fund five trash traps and support the scholarship component of the All Kids Fish events.

About Orvis
The Orvis Company, which has two locations in the Metro Atlanta area – Buckhead and Alpharetta – has a long history of environmental stewardship, dedicating 5% of pre-tax profits each year to conservation. Orvis is committed to making fly fishing and the outdoors more inclusive as part of their Angling For All pledge. During our five-year partnership, Orvis has helped raise over $120,000 for our water quality program work.
We look forward to continuing our partnership in our 29th year of keeping watch over the Chattahoochee, and working together to ensure our thriving trout fishery stays sustainable and protected.
Orvis is a proud partner of the Becca Sue Klein All Kids Fish.
In 2022, Orvis helped All Kids Fish 242 community members – youth participants, volunteer guides, parents, and community partners – with the mission of inspiring the next generation of fly anglers and conservationists.
Both All Kids Fish events sold out, engaging 65 youth in environmental education and on-the-water fly fishing learning opportunities. Half of those youth were scholarship students engaged through community partnerships with local nonprofits partners YMCA and Foster Care Support Foundation. For many, it was their first time on the water. For most, it was their first time holding a fly rod. Each student left with a greater understanding of why protecting our natural resources is essential now and for future generations.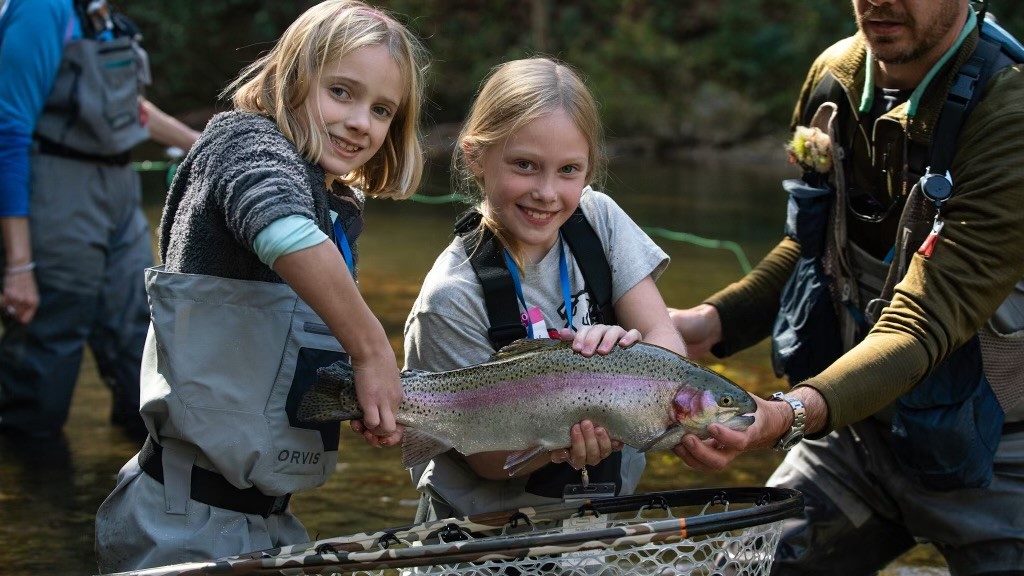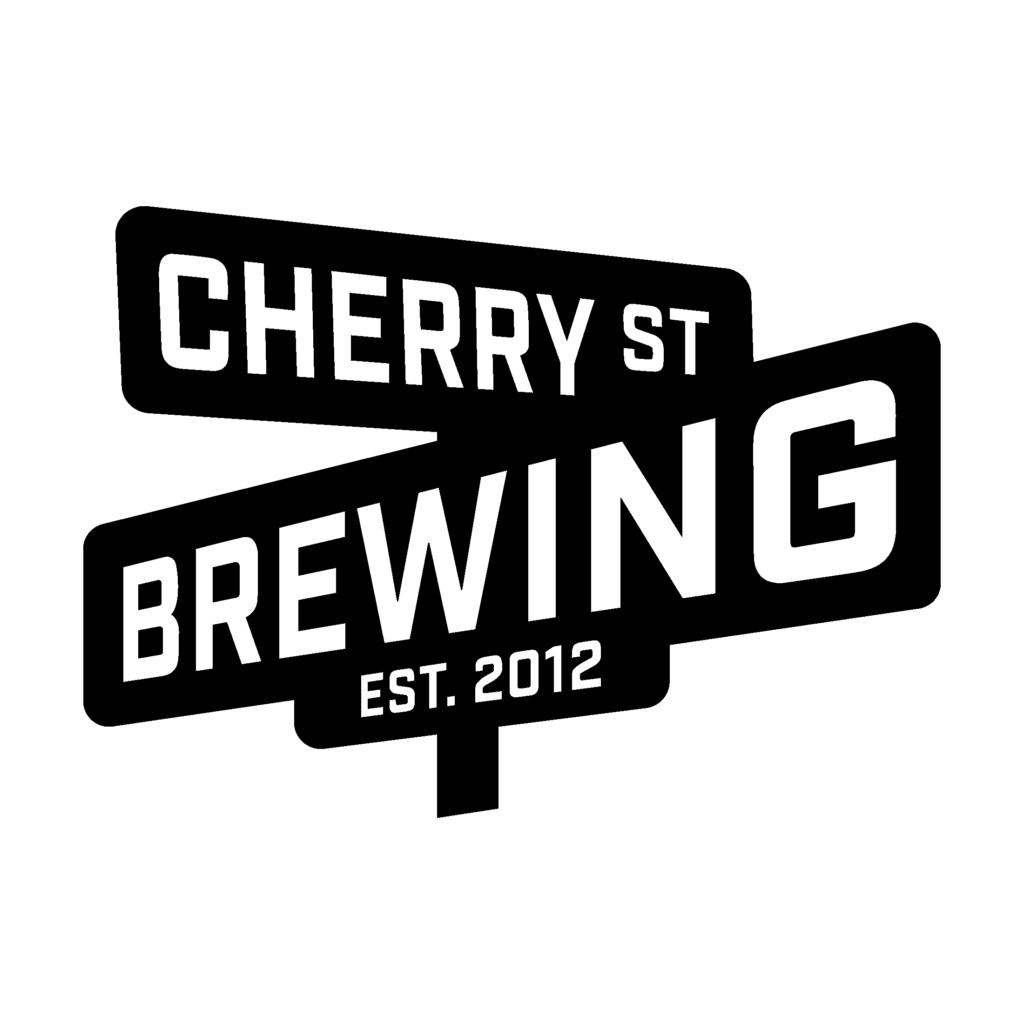 "Water is the lifeblood of our brewery. The cleaner the water, the better the beer. We have partnered with Chattahoochee Riverkeeper to help protect the Chattahoochee River Watershed. Proceeds from each can or pint of Helen Yeah beer are donated to Chattahoochee Riverkeeper's work in the headwaters region toward a Trash-Free Chattahoochee – a goal of Orvis's Quality Hooch campaign."
– From our friends at Cherry Street Brewing Company, who have made the commitment to a Trash-Free Chattahoochee River in 2023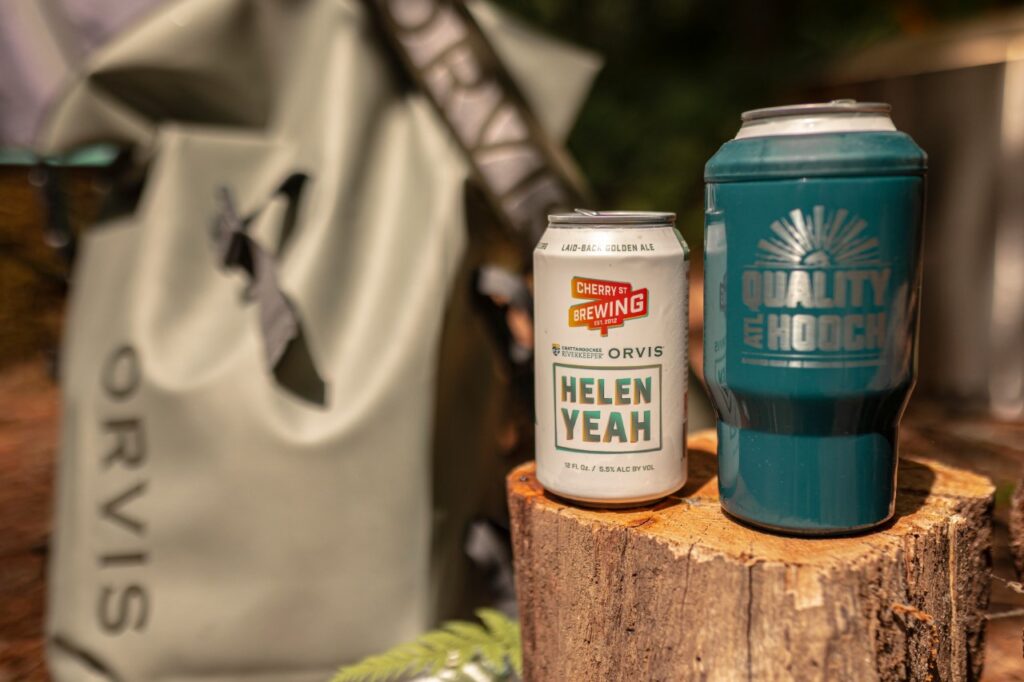 Save the Date
Mark your calendars for Orvis Giveback Days, All Kids Fish fly fishing workshops, and more!