Quality Hooch raised $20,000 for water monitoring efforts in 2017!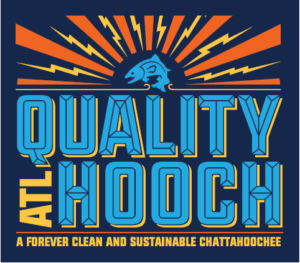 The Quality Hooch Campaign moves in to year three of ensuring a forever clean and sustainable Chattahoochee River.
This year's campaign will partner with your friends from SweetWater Brewing Company and BOTE Board to raise $70,000 to support our monitoring and cleanup programs in the Chattahoochee River National Recreation Area (CRNRA).
The Orvis Company, which has two locations in the Metro Atlanta area – Buckhead and Alpharetta – has a long history of environmental stewardship dedicating 5% of pre-tax profits each year to conservation. As part of this year's fundraising campaign, we have partnered with BOTE Boards and will be selling raffle tickets at both Orvis locations for the chance to win a BOTE fishing package valued at $2,000!
$5 raffle tickets will be sold in-store only, and enter you for a chance to win a 11'6 Drift Bugslinger Inflatable SUP, 3-piece adjustable fiberglass paddle, travel bag, pump, tackle rac, sandspear, KULA 5 SweetWater cooler, and a cooler kit.
Help us reach our raffle goal of $10,000 and stop by Orvis today!
Save the Date: October 4, 2018
Chattahoochee Riverkeeper, along with our friends from The Orvis Company and Sweetwater Brewing Company, will host a fun night of good food, heady brews, fresh films, and a silent auction on October 4, 2018 at The Metropolitan Club in Alpharetta. This will be the 5th Annual Orvis Down the Hatch Fly Fishing Film Festival and it will be a night you don't want to miss! So mark your calendars and head over to the event page for more details!