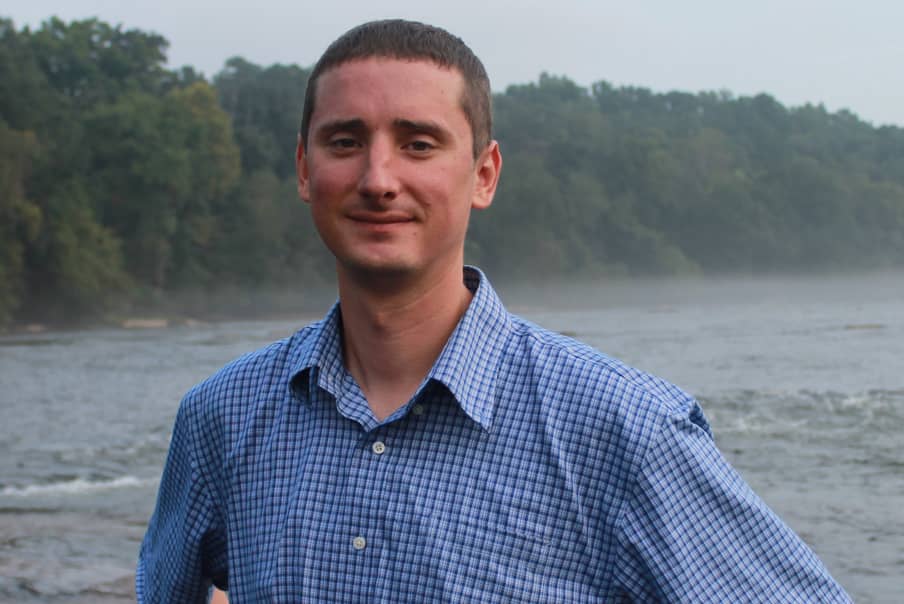 Jason Ulseth is a Georgia native who grew up fishing and boating on the Chattahoochee River. During his childhood, he developed a love and passion for the river and our natural environment.
Jason Ulseth, Riverkeeper
Jason Ulseth is a Georgia native who grew up fishing and boating on the Chattahoochee River. During his childhood, he developed a love and passion for the river and our natural environment. In further pursuit of this passion, he attended the University of Georgia and earned a Bachelor of Science in Environmental Health in 2003. He then went on to work for nearly 5 years for the Georgia Environmental Protection Division and Georgia Soil and Water Conservation Commission.
In 2007, he joined the team at Chattahoochee Riverkeeper (CRK) as the organization's Technical Programs Director. Effective January 2015, Jason assumed the role of Riverkeeper and serves as the organization's lead river protection advocate and spokesperson. He also serves as CRK's lead boat captain and is licensed by the United States Coast Guard as a Merchant Marine Officer to captain passenger vessels of up to 50 tons.
Jason is an expert in stormwater management and is a Certified Professional in Erosion and Sediment Control and a Georgia certified Design Professional and Trainer. He is also an elected District Supervisor of the Fulton County Soil and Water Conservation District.
Jason is a graduate of the Institute for Georgia Environmental Leadership, class of 2016. In 2019, Atlanta Magazine listed Jason as one of Atlanta's Top 500 Most Powerful Leaders.
Jason and his wife, Dawn, currently reside in Johns Creek with their two children.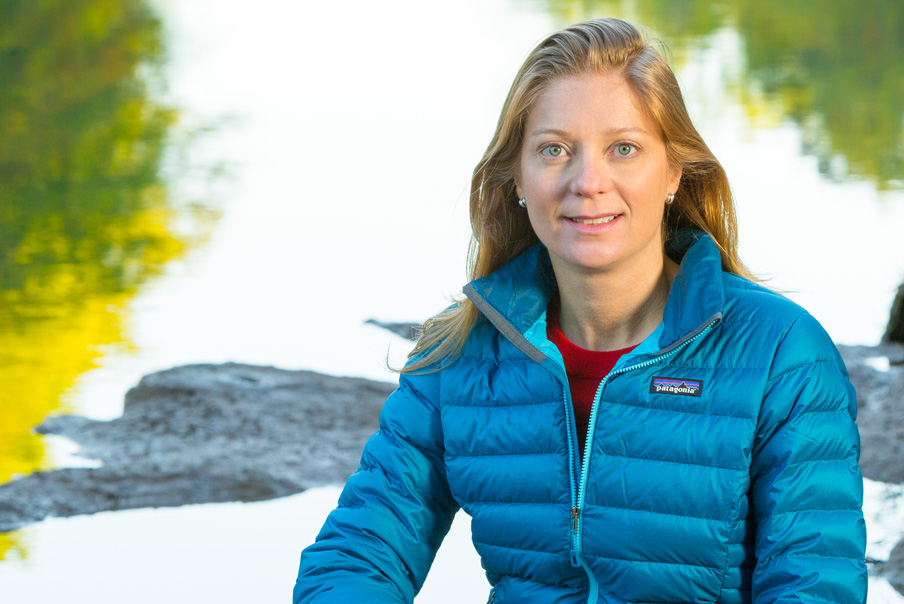 JULIET COHEN 
Executive Director
Juliet Cohen was born and raised in San Juan, Puerto Rico. There she grew up surrounded by and immersed in pristine tropical waters and rainforests, and developed a love and respect for the natural world.
Juliet Cohen, Executive Director
Juliet Cohen was born and raised in San Juan, Puerto Rico. There she grew up surrounded by and immersed in pristine tropical waters and rainforests, and developed a love and respect for the natural world. Juliet earned a Bachelor of Environmental Science and Political Science from the University of Miami, Florida, in 1995, with an emphasis in marine biology.
After earning her undergraduate degree, Juliet worked in Washington, D.C. for an environmental education organization, Earth Force. Later she moved to Charleston, South Carolina, to work for the South Carolina Coastal Conservation League as Program Manager for the South Carolina More Than A Port project and volunteered as Conservation Chair for the local Sierra Club chapter.
In 2001, Juliet began studying law at American University's Washington College of Law where she served on the American University Law Review. She graduated in 2004 with honors Magna Cum Laude and a member of Order of the Coif.
From 2005 to 2007, Juliet worked as a Staff Attorney for the Eleventh Circuit United States Court of Appeals. Juliet has served as Executive Director for Chattahoochee Riverkeeper since January 2015.
Juliet and her husband, Jeffrey, reside in Brookhaven along with their three children.
Chattahoochee Riverkeeper is governed by a board of directors. Additionally, the board of directors has established an advisory board, which advises the organization and assists in carrying out its mission.
Meet the Board
Laura Turner Seydel and Rutherford Seydel, Co-Founders
Board of Directors

Lee Chadwick, The Metropolitan Club
Rebecca Cranford, Southwire Company
Felicia Davis, Clark Atlanta University
Sarah Dearman, The Coca-Cola Company
Denise Donahue, Donahue Studios
Bert Ellis, Ellis Communications
Mark Greatrex, Cox Communications
Gerard Gunthert, Cornerpoint Partners, LLC
Billy Hall, NewFields
Victor Haydel, 755 Restaurant Corporation
Richard Jacobson, Cox Enterprises (retired)
David Kirkpatrick, IMG**
Mary Anne Lanier, Ray C. Anderson Foundation
Daniel Locke, Kimberly-Clark Corporation
Jeff Mokotoff, Ford & Harrison, LLP
Steve O'Day; Smith, Gambrell & Russell, LLP
Jamie Pryor, PNC Bank
J. Rutherford Seydel II, Davis, Pickren & Seydel, LLP*
Mary Schrepfer, United Parcel Service
David Shaffer, PriceWaterhouseCoopers, LLP
Laura Alexander Smith, Hutchinson Traylor Insurance
Catherine Woodling, East Lake Foundation

*Chairman

** Vice-Chair

Advisory Board

Fran Burst-Terranella; Burst Video/Film, Inc.
Clay Courts, Five Stand Capital
Gary Gaines, North Georgia Label
Darryl Haddock, West Atlanta Watershed Alliance
Hugo Hernandez, Super Industrial Online Partners
Ben Jordan, The Coca-Cola Company
Jennifer Martin-Hall, Sharecare
Sally Parsonson, Community volunteer
Walton Smith; Lord, Bissell and Brook (retired)
Andrew Thompson; Smith, Gambrell & Russell, LLP
Rob Wicking, US Trust
Sally Bethea is the founding director and riverkeeper of Chattahoochee Riverkeeper; she served in this capacity for 20 years until 2014, when she retired and became a senior advisor to the organization.
Sally Bethea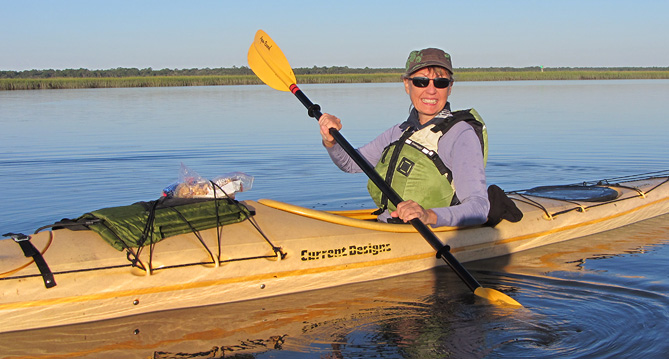 Sally has an undergraduate degree from the University of North Carolina at Chapel Hill, a master's degree in city planning from Georgia Tech, and an honorary doctorate from LaGrange College — as well as more than 30 years of experience in environmental issues. She has served on the national boards of Waterkeeper Alliance and River Network, the Georgia Board of Natural Resources (1999-2007) and EarthShare oF Georgia. Currently, she is a member of the board of trustees of LaGrange College.
In 2012, Sally received the James R. Compton River Achievement Award from River Network for leading, educating and advocating for clean water in the Chattahoochee River Basin and throughout the country. Also in 2012, she was named a "Hero of the New South" in the Eco-Preservation category by Southern Living magazine. In 2008, Georgia River Network established the Sally Bethea River Champion Award and recognized her as its first recipient. That same year, she received the Ullman Innovative Leadership Award presented by the Georgia Center for Nonprofits. Sally was named one of the 100 Most Influential or Most Notable Georgians by Georgia Trend magazine in 2002-2008 and 2012-2014.
Other recognition of Sally's work includes being named one of the 100 Most Influential Atlantans in 2001 and 2002 by theAtlanta Business Chronicle and receiving the 1998 Southern Environmental Leadership Award from Southern Environmental Law Center and the Water Conservationist of the Year Award from the Georgia Wildlife Federation in 1989. She has lived in Atlanta's Ansley Park neighborhood for more than three decades and is the proud mother of two grown sons, Charles and Robert.
ATLANTA OFFICE STAFF
3 Puritan Mill, 916 Joseph E. Lowery Blvd. NW, Atlanta, GA 30318
Phone: 404-352-9828 | Fax: 404-352-8676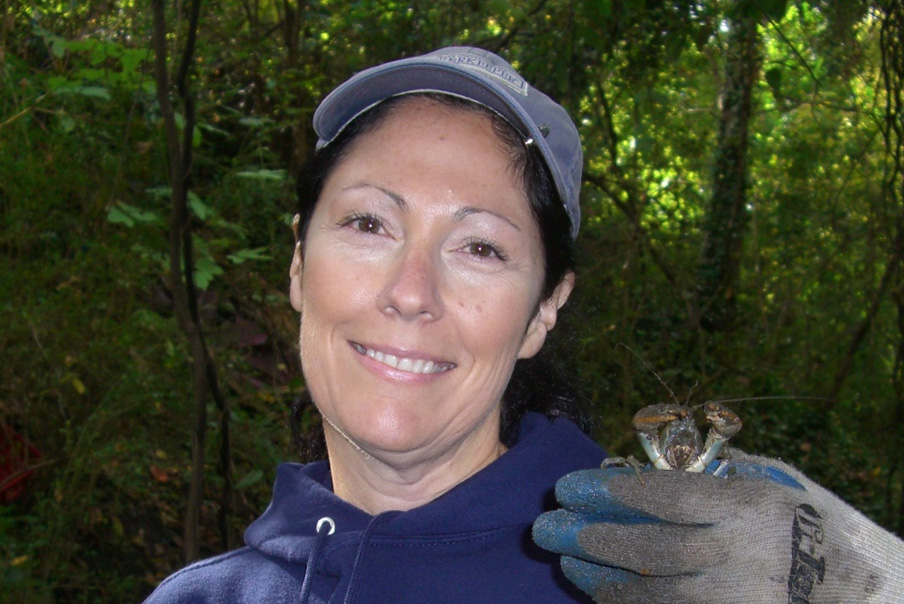 TAMMY BATES
Outings Director
Tammy Bates, Outings Director
Tammy Bates has called Atlanta home since 1985. Her passion for rivers and lakes started early while spending time with her family on the Wolf River in MS, then a houseboat on the reservoir in Jackson, MS. Her love of gardening also began early by helping her grandmother in Lake, MS.
Tammy was director of marketing for a distribution software company for 14 years. Event management was part of her role there, and she discovered her love for managing all types of events.  She left the corporate world in 2002 and started her own business, Pine Street Group LLC, a full-service event management company.
In 2007, she had the opportunity to work with Chattahoochee Riverkeeper, managing fundraising events and outings. Her early passion for rivers has carried over to leading paddle trips and getting people out on the water to enjoy the Chattahoochee watershed.
Tammy also leads our land-based and paddle-based cleanups. She organizes the volunteers and on average, they remove between 15 and 30 tons each year.
Tammy is a Certified Meeting Professional, as well as ACA Level II Kayak Instructor, ACA Level 4 Swift Water Rescue, trained in Wilderness First Aid and CPR, and is a Master Gardener in Cobb County. She also sits on the Chattahoochee Parks Conservancy Board, the official friends group of the Chattahoochee River National Recreation Area.
Tammy and her husband Jerry reside in a 1920 farmhouse on two acres in Powder Springs where they are enjoying renovating the house and creating an edible landscape.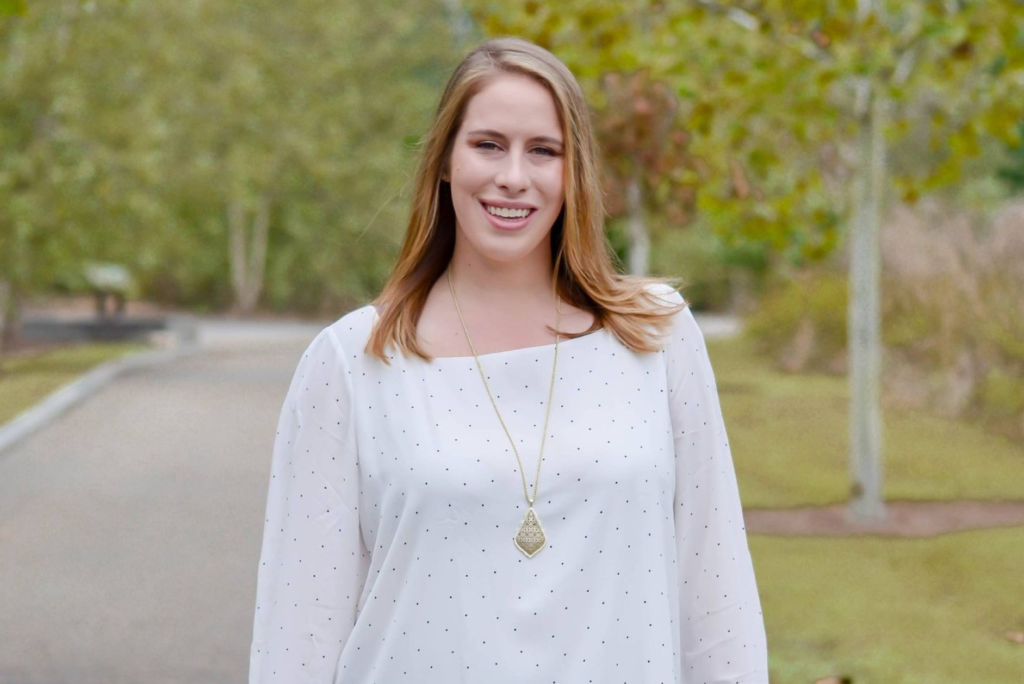 JILLIAN GRIFFIN
Development Associate
Jillian Griffin, Development Associate
Born in Connecticut and raised in Georgia, Jillian spent much of her childhood enjoying the outdoors, from exploring the woods behind her childhood home to hiking trails throughout the Southeast with her family. She graduated from University of West Georgia with a degree in environmental studies, and has worked with a variety of nonprofits to develop her knowledge in nonprofit management and community outreach. Her passion for the environment, its preservation, and community awareness has been a constant through the years.
As Chattahoochee Riverkeeper's Development Associate, Jillian works with the organization's development team to assist them with fundraising, membership growth, and outreach. She enjoys making connections with local businesses and individuals to educate them about their impact on the environment and how they can make a difference with even the smallest of changes in their daily lives.
Jillian lives in Alpharetta with her husband and two pets (a cat, Fiona, and a dog, Gypsy). They enjoy hiking in state parks and traveling to nearby states to enjoy their natural wonders.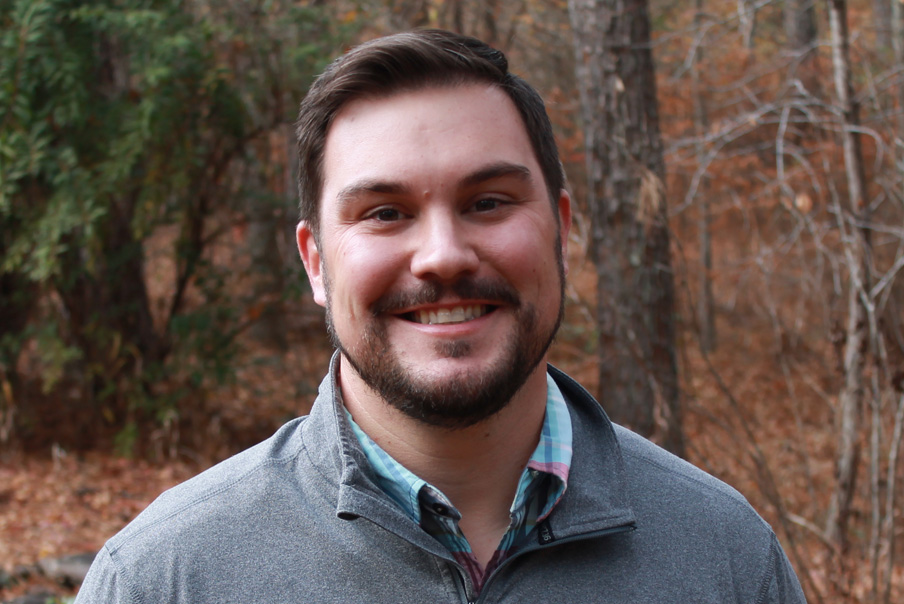 KEVIN JESELNIK 
General Counsel
Kevin Jeselnik, Staff Attorney General Counsel
Kevin Jeselnik is the General Counsel for Chattahoochee Riverkeeper. He supports Executive Director Juliet Cohen and Riverkeeper Jason Ulseth in coordinating and implementing CRK's programs monitoring and protecting water quality on the river and its tributaries. Additionally, Kevin manages CRK's general legal affairs, oversees the organization's litigation efforts in conjunction with outside counsel, and assists the staff in monitoring and ensuring that discharges from industrial operations into the Chattahoochee River watershed comply with state and federal law.
After earning a Bachelor of Arts in Journalism from the University of Georgia, Kevin covered commercial real estate as a writer and editor for industry trade publications. During this time, researching and writing about the challenges of remediating and developing environmentally sensitive sites drew his attention to the unique role the law played in protecting Georgia's lands and water bodies. This interest led Kevin to attend the Georgia State University College of Law, where he focused on environmental law and graduated, cum laude, in 2012. From 2012 to 2014, Kevin was an Associate Attorney at Stack & Associates, P.C., where he represented individuals, corporations and nonprofit organizations in various environmental and land use matters.
Kevin and his wife, Brianne, live in Kirkwood and love the diversity, friendships and great restaurants that the eastside of Atlanta offers. On weekends, they enjoy exploring the Chattahoochee and their favorite spots along Sweetwater Creek with their dog Scout.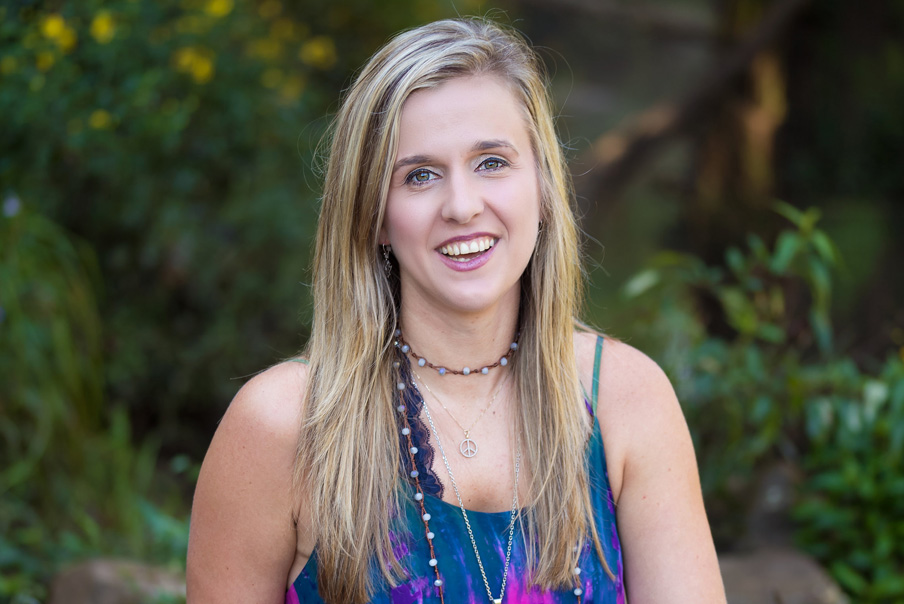 BECCA KLEIN
Planned Giving Officer
Becca Klein, Planned Giving Officer
Becca Sue Klein is no stranger to the outdoors, having spent the summers of her youth in the mountains of North Georgia and hiking the Appalachian Trail; her college years in Boone, North Carolina, camping, hiking, skiing, fishing and rock climbing; and more than a decade working within the Waterkeeper movement.
After serving as Chattahoochee Riverkeeper's development director since 2009, Becca has moved to a part time position with the organization. As CRK's first ever planned giving officer, she will work to ensure the legacy of our many donors through planned gifts to ensure the future of our Chattahoochee River and the organization's important water protection programs.
Her passion is the environment, and it shows not only through her career, but also her volunteer work. Becca is a proud member of the Georgia Women Fly Fishers where she's served as their Board of Directors' Events and Outreach Chair. She is the past president of the South Eastern Council Board of Directors for Fly Fishers International, and is a member of Trout Unlimited. She spearheaded CRK's All Kids Fish event which brings young people out to learn more about the sport of fly fishing and why protecting our waterways is so important; and is the founder of the Reeling in Recovery program in Atlanta, which brings men and women in recovery from drug and alcohol abuse out to experience the healing nature of fly fishing. Becca is currently living with metastatic breast cancer and enjoys making service to others the core of her lifestyle.
Becca also enjoys writing, serving as an associate editor for DUN Magazine and contributing writer to numerous fly fishing publications. She currently resides in Smyrna with her service dog Gunner.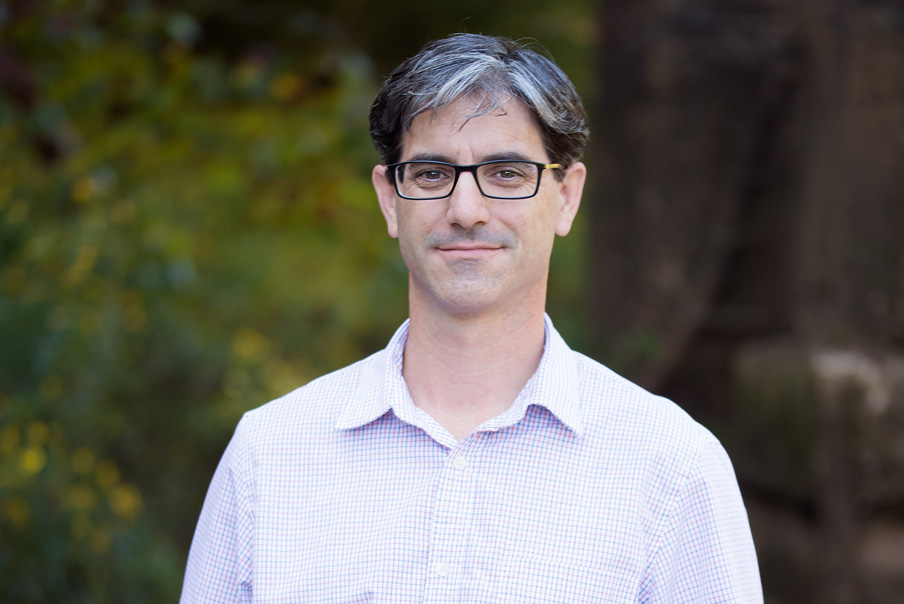 CHRIS MANGANIELLO 
Water Policy Director
Chris Manganiello, Water Policy Director
Chris Manganiello is Chattahoochee Riverkeeper's Water Policy Director. He leads the organization's water supply program and tracks regional water planning in the Chattahoochee River basin. Additionally, Chris works on legislative initiatives to ensure there is enough clean water for healthy communities, environments, and economies.
Chris is the author of a book, titled Southern Water, Southern Power: How the Politics of Cheap Energy and Water Scarcity Shaped a Region (The University of North Carolina Press, 2015). The book moves beyond the well-known accounts of flooding in the Mississippi Valley and irrigation in the American West to reveal the contested history of water in region presumed to have plenty.
A native of Maryland, he grew up riding his bike in concrete lined 'creeks' and exploring the Potomac River's recreational paradise in the heart of the Washington, DC metropolitan region. After living on Florida's coast and in North Carolina's mountains, Chris received his doctoral degree in environmental history from the University of Georgia in 2010. He was a Smithsonian Institution Fellow, and a University of Georgia and Georgia Gwinnett College faculty member. Chris has published in Journal of the History of Biology, Journal of Southern History and Southern Cultures, and was co-editor, with Paul S. Sutter, of Environmental History and the American South: A Reader (University of Georgia Press, 2009).
From 2012 to 2016, Chris served as the Policy Director at Georgia River Network, where he engaged and empowered citizens, river groups, and other partners to advocate for local, state, and federal river protections.
These days, Chris walks with his wife, two young children and their dog in Atlanta's neighborhood parks. When he can find time, he enjoys mountain biking in Georgia's state parks and backpacking in the southern Appalachians' National Forests.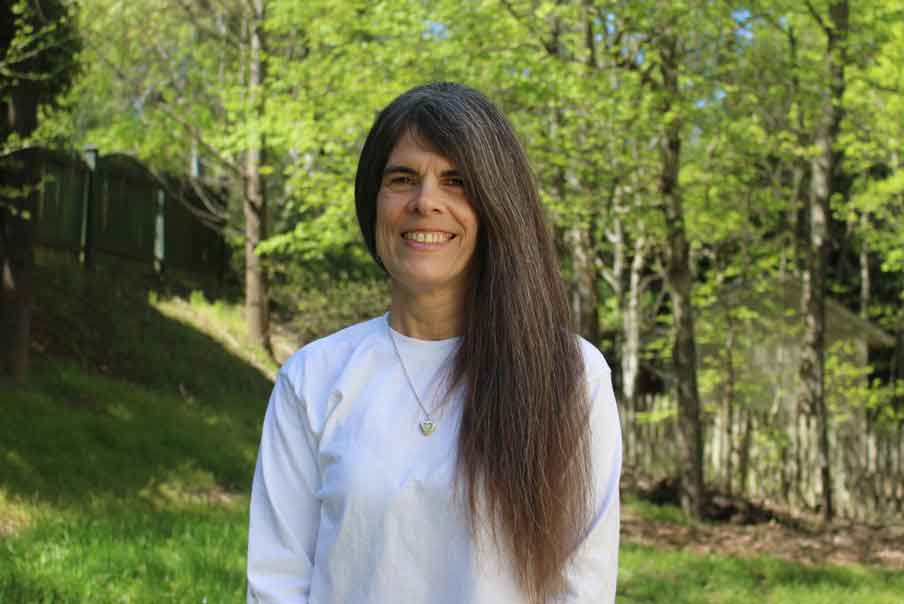 CAROL MCINTOSH
Financial Manager
Carol McIntosh, Financial Manager
The daughter of a native Atlantan, Carol grew up in a small South Carolina community on the banks of the Savannah River. Summers in Atlanta with her Dad often included shootin' the Hooch and frequent white water rafting trips on the Ocoee and Chattooga rivers. After high school she made Atlanta her permanent home. She received her B.A. in Communications from GA State University and her A.A.S. in Accounting from Gwinnett Technical College.
After some time in the food service industry, she began her accounting career at Farmer D Organics, which also fed her love of the outdoors and local urban agriculture. Between FDO and Chattahoochee Riverkeeper, Carol held accounting and tax preparation positions in the private sector and in small Atlanta area corporations. She also works in local concert venues as an usher/ticket taker/security personnel and, in 2019, was the Sustainability Coordinator in charge of implementing the Zero Waste program at LiveNation's Ameris Bank Amphitheatre.
When not working, Carol can be found digging in the soil at FreeWheel Farm, helping raise awareness and funds for The Giving Kitchen, picking fruit with Concrete Jungle, doing art with kids at Children's Healthcare of Atlanta, or serving as Volunteer Chair on the board of Slow Food Atlanta. She also spent nine years giving advice and empowering consumers at Clark Howard's Consumer Action Center, and jumps in to help at other local non-profits whenever possible. She has volunteered with CRK at five Sweep the Hooches, the Walk for Water campaign, Back to the Chatt, Down the Hatch film festival and fundraising for Orvis' Quality Hooch initiative.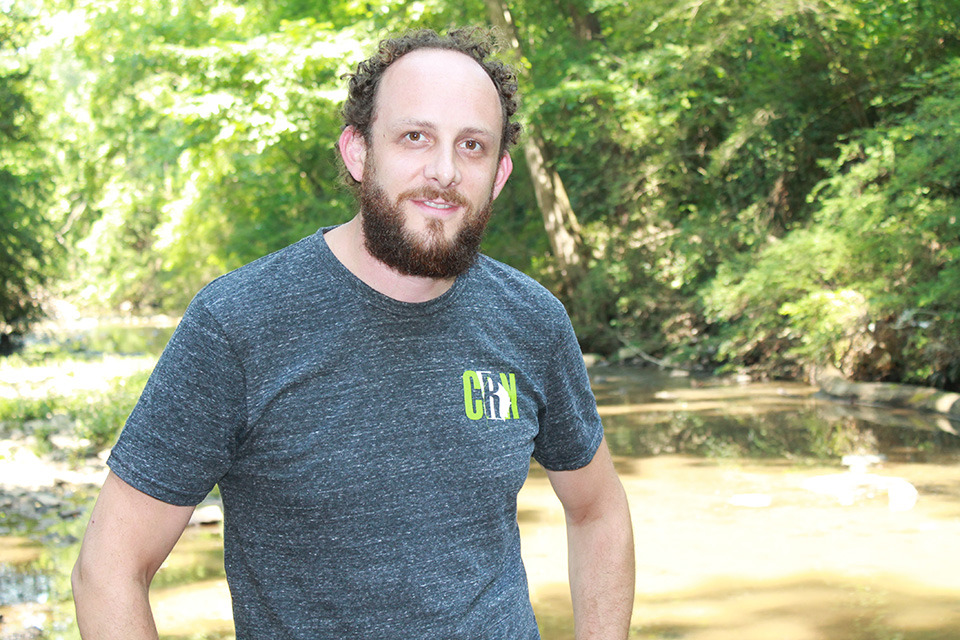 MIKE MEYER 
Neighborhood Water Watch Program Director
Mike Meyer, Neighborhood Water Watch Program Director
Mike Meyer is CRK's ever enthusiastic Neighborhood Water Watch Program Director. From working with a team of volunteers and staff to detect and address contamination sources in the Chattahoochee River and its tributaries through North Georgia's most comprehensive and impactful monitoring and reclamation program Neighborhood Water Watch, to conducting follow up investigations, hotline responses, and education initiatives through Adopt-A-Stream trainings and presentations, Mike can often be found working side-by side with community or chest deep in our local waterways conducting first-hand field inspections.
Originally from Buffalo, N.Y., Mike was first introduced to Atlanta's water quality issues in 2001 while working with Southeast Waters, an AmeriCorps program. Shortly after graduating from Oglethorpe University with a B.S. in biology, Mike began an internship with CRK, which led to his employment in the Technical Programs Department. An avid environmentalist, trained watershed protection specialist and certified Erosion and Sediment Control Inspector, Mike is interested in working to improve urban waterways and greenspaces.
He supports ever-expanding Atlanta's enthusiasm for conserving and reclaiming its natural spaces for wildlife and people alike. A long-time resident and supporter of Atlanta's walkable communities, Mike prefers a neighborhood in which you can get "a popsicle, a taco and a video, all on the same block."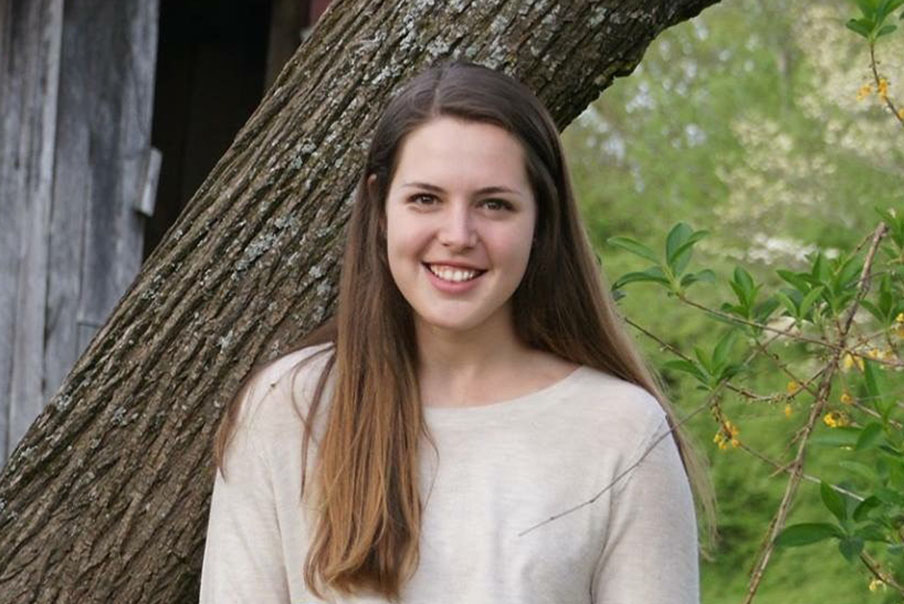 JULIA REGESKI
Communications Manager
Julia Regeski, Communications Manager
An Atlanta native and creative marketer with a passion for social good, Julia graduated from the University of North Georgia with a degree in writing and publication. She went on to work in a political press office and has since worked with multiple nonprofits to develop marketing strategy and compelling copy.
Prior to joining Chattahoochee Riverkeeper, Julia's work focused on telling stories about how state government and its partners manage emergency situations. She also coordinated with local, state, and national nonprofits to increase Georgia's collective response and resiliency when faced with natural disasters.
Julia has been recognized as a member of the City of Atlanta Mayor's Office of Resilience inaugural class of Sustainability Ambassadors, and holds particular interest in causes related to intersectional environmentalism.
Her duties at CRK include managing its social media outlets, website, media relations, and supporting the publication of a number of printed and digital products.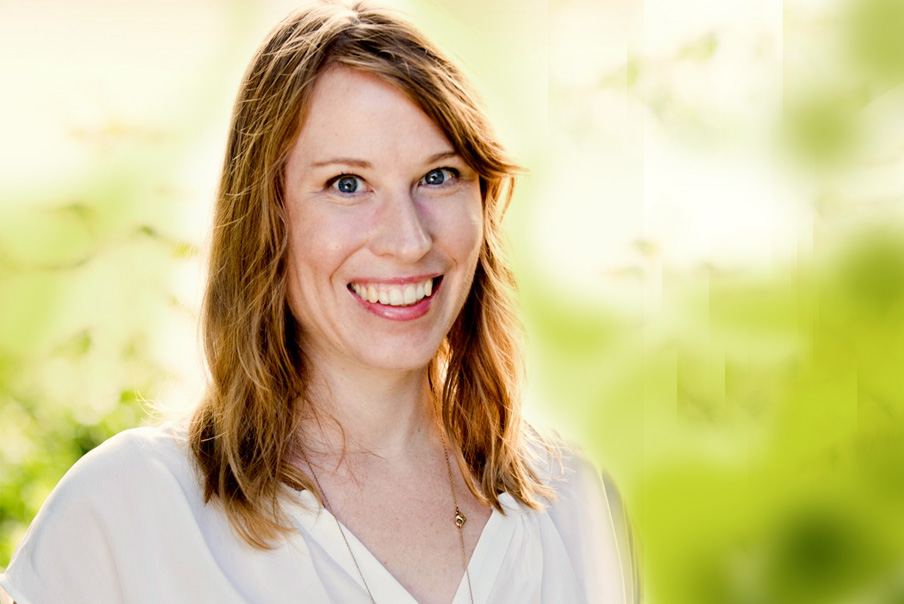 JESS STERLING 
Technical Programs Director
Jess Sterling, Technical Programs Director
Jess Sterling is Chattahoochee Riverkeeper's Technical Programs Director. She manages CRK's Protecting Streams and Communities from Industrial Pollution (PSCIP) program and other monitoring and research projects. She received her B.S. degree from Ohio University in 2003 and earned her M.S. from the Odum School of Ecology at the University Georgia in 2012. For her master's thesis, she studied the effects of non-point source pollution on urban stream ecosystems in the upper Oconee River watershed.
Prior to graduate school, Jess conducted research at the U.S. Department of Agriculture and the University of Georgia in Athens, Georgia. She was active in the Athens environmental community, serving as president of the Upper Oconee Watershed Network (UOWN) and on the Athens-Clarke County Water Conservation Committee.
Jess is originally from Toledo, Ohio and developed a love of water during summers spent with her family on Lake Erie. She moved to Georgia in 2003, started paddling with friends, and fell in love with Georgia's diverse rivers. Jess now lives in Atlanta's Kirkwood neighborhood with her husband, Ben, and their three young children.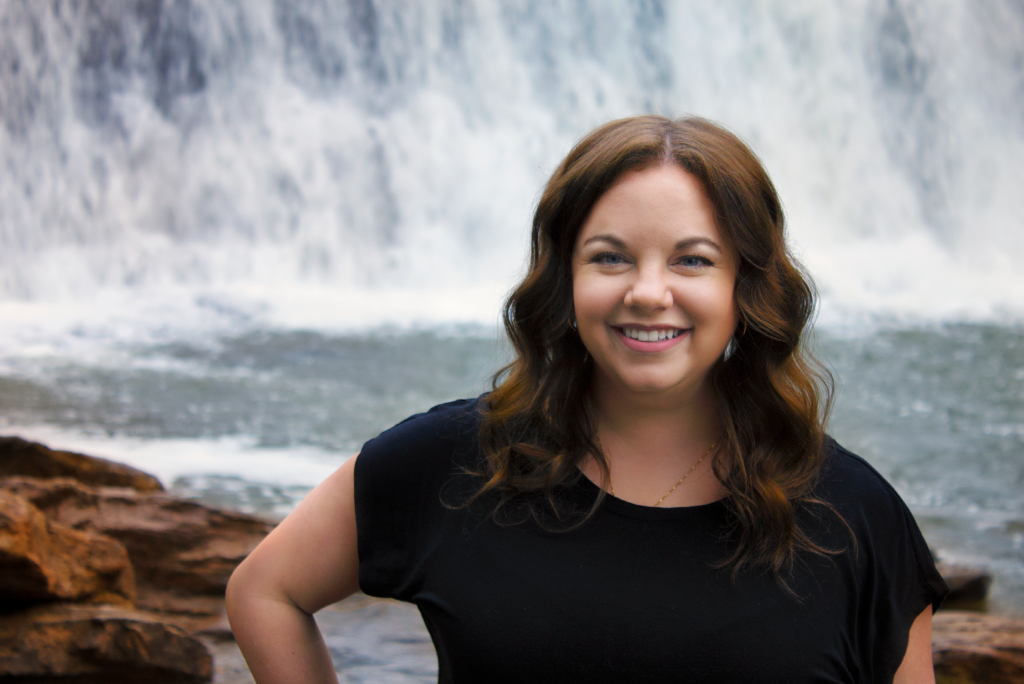 KYNDALL THIESSEN
Development Director
Kyndall Thiessen, Development Director
An Atlanta native with a passion for strengthening communities, Kyndall received her Master of Social Work degree from University of Georgia in 2014. There, she focused on community empowerment and program development, while also earning a certificate in nonprofit management. Since then, Kyndall has practiced nonprofit management and fundraising at several organizations throughout the Metro Atlanta area before joining the Chattahoochee Riverkeeper team in 2019.
As Development Director, Kyndall leads the CRK team responsible for fundraising, sponsorships, donor stewardship, membership services, outreach, and engagement. She enjoys helping members feel connected to their water source and give back through volunteerism, outdoor adventures, and philanthropy.
Kyndall lives in Woodstock with her husband, Jacob, and cat, Sushi. In her free time, she loves baking, hiking, and running.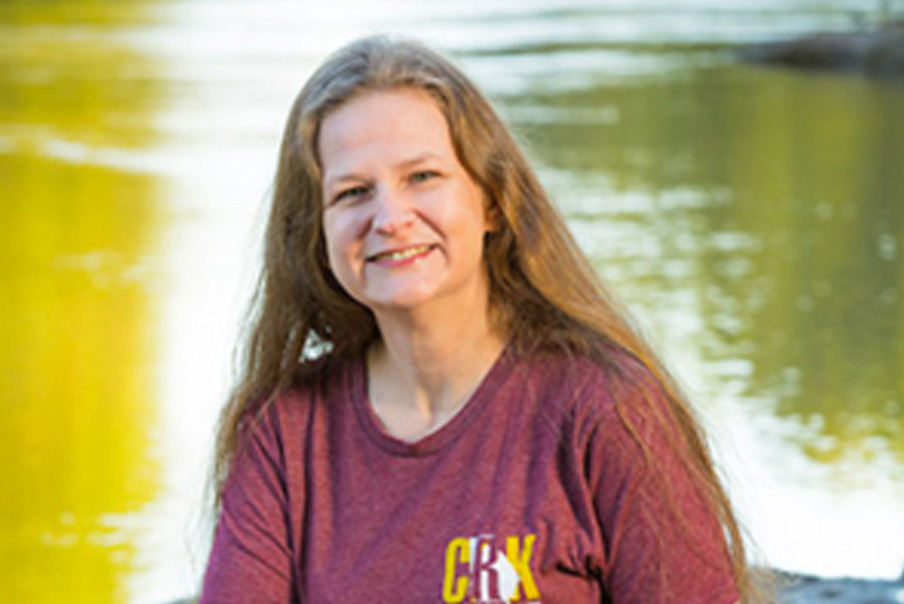 CHRISTINA YORK 
Database Manager
Christina York, Database Manager
Christina York is CRK's Database Manager. She graduated Summa Cum Laude from Georgia State University in 2002, with a major in Philosophy and minor in Political Science.
Christina became fond of the Chattahoochee River after spending a lot of time during high school at Vickery Creek, which was right down the street from her school. In addition to her interests in space and astronomy, she is an avid reader and lover of music, playing the piano for most of her life.
Christina lives in Cumming with her husband, Eric; her children, Xander and Cora.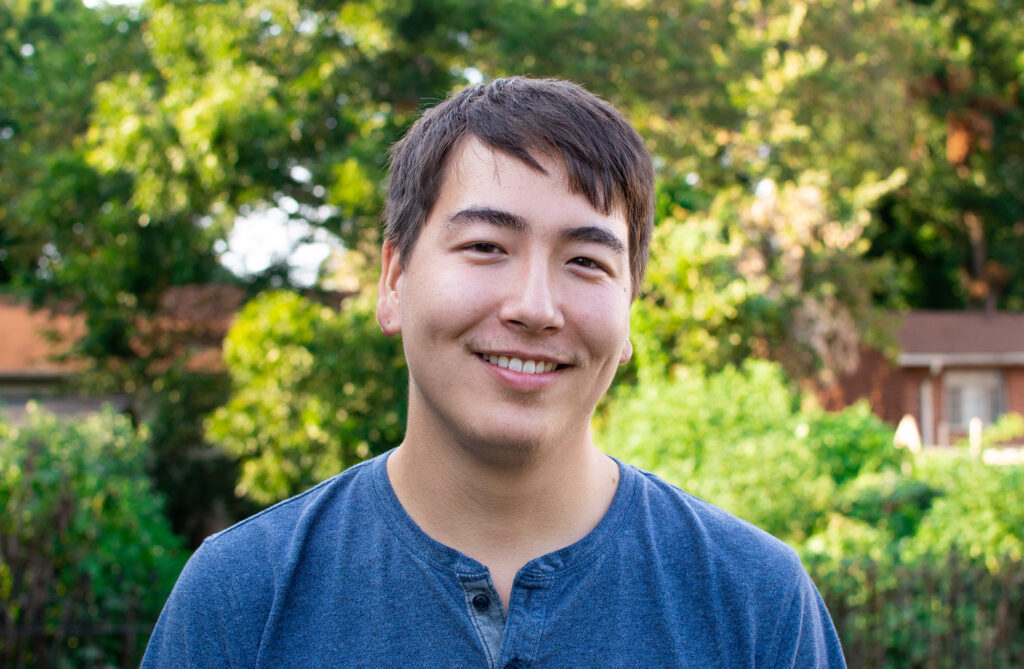 JORDAN YU
Watershed Protection Specialist
Jordan Yu, Watershed Protection Specialist
Jordan is Chattahoochee Riverkeeper's Watershed Protection Specialist in our Atlanta office. He works to develop our Trash Trap program and conduct rain barrel workshops. As a member of our development team Jordan helps expand CRK's social media reach. Additionally, he assists in water quality monitoring with Middle Chattahoochee's Neighborhood Water Watch Program.
Born in Washington state, Jordan received a B.A. from Reed College for Environmental Studies before settling in Atlanta. After working for CRK as a Communications Intern, he joined as a staff member in 2019. He currently lives in Historic Old Fourth Ward.
HEADWATERS OFFICE (GAINESVILLE) STAFF
104 Washington Street SE, Gainesville, GA 30501
Phone: 678-696-8866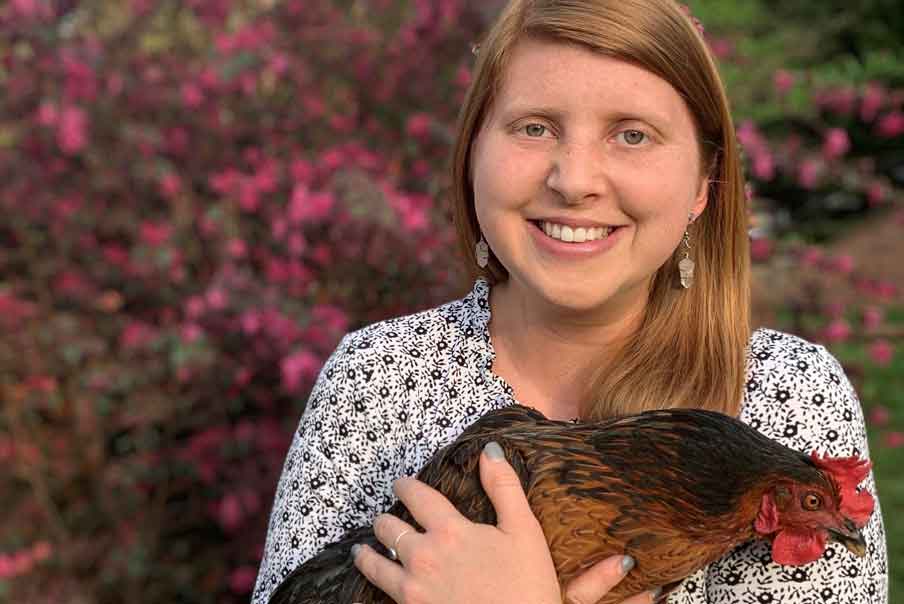 MALLORY PENDLETON
Headwaters Outreach Manager
Mallory Pendleton, Headwaters Outreach Manager
Born in Kentucky and raised in Alabama, Mallory spent most of her childhood around the freshwater lakes and meandering rivers in the south which sparked her interest in the great outdoors. Mallory graduated from The University of Alabama with a degree in Biology and quickly moved into the Environmental Education field. Moving from the Florida Keys, to South Carolina, to the Eastern Shore of Virginia, and landing in Georgia, Mallory has a deep passion for exploring, learning, and sharing her love for the south!
Joining CRK in March 2020, Mallory is Chattahoochee Riverkeeper's Headwaters Outreach Manager and she works out of the Gainesville office. Organizing events, leading a variety of outings, conducting fundraising initiatives, and representing CRK at a vast array of community events are a few things that you may find her undertaking.
Mallory and her dog, Ellie, currently reside in Gainesville, GA. In her free time, she enjoys hiking, gardening, kayaking, and simply soaking up the sun! She is thrilled to be a part of the CRK team and is eager to share her love for the Chattahoochee with the Headwaters community.
MIDDLE CHATTAHOOCHEE REGIONAL OFFICE STAFF
35 South LaFayette Square, LaGrange, GA 30240
Phone: 706-882-3701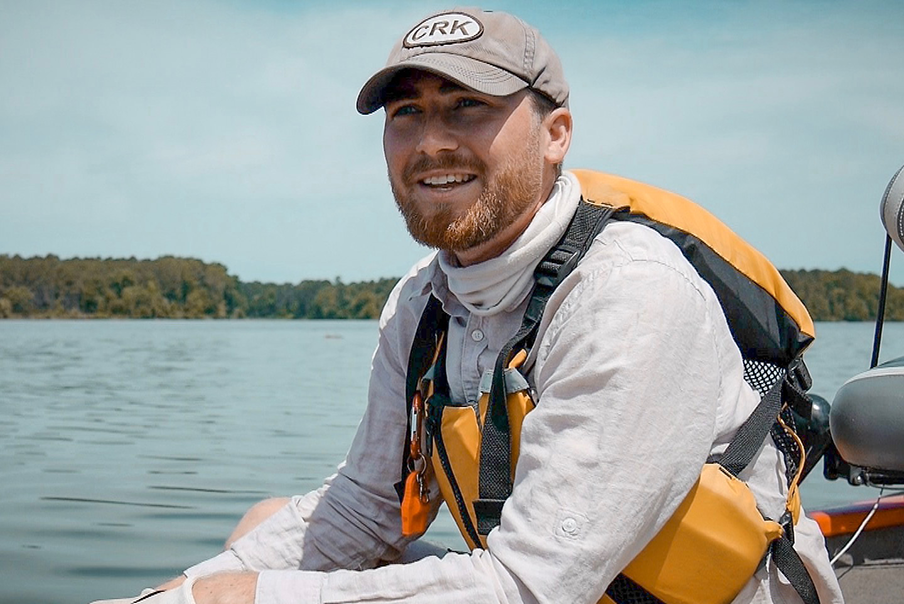 HENRY JACOBS 
Middle Chattahoochee Director
Henry Jacobs, Middle Chattahoochee Director
As Middle Chattahoochee Director, Henry is responsible for CRK's office in LaGrange and programs like the
West Point Lake Floating Classroom
and
Neighborhood Water Watch
. In-office, there is fundraising, grant-writing, event planning, outings coordination (paddle trips, trash cleanups) and communications work. In all, Jacobs says it makes for meaningful work, daily learning, and the chance to relate to others through the need for clean and plentiful water.
Born and raised in Decatur, Georgia, Henry attended LaGrange College, and graduated in the Spring of 2013 with a degree in History. He then worked with CRK as a summer intern before assuming a full-time role with the organization in August, 2013.
Henry currently lives in the Hillside neighborhood of LaGrange, and along with his work for CRK, pursues photography, documentary filmmaking and music.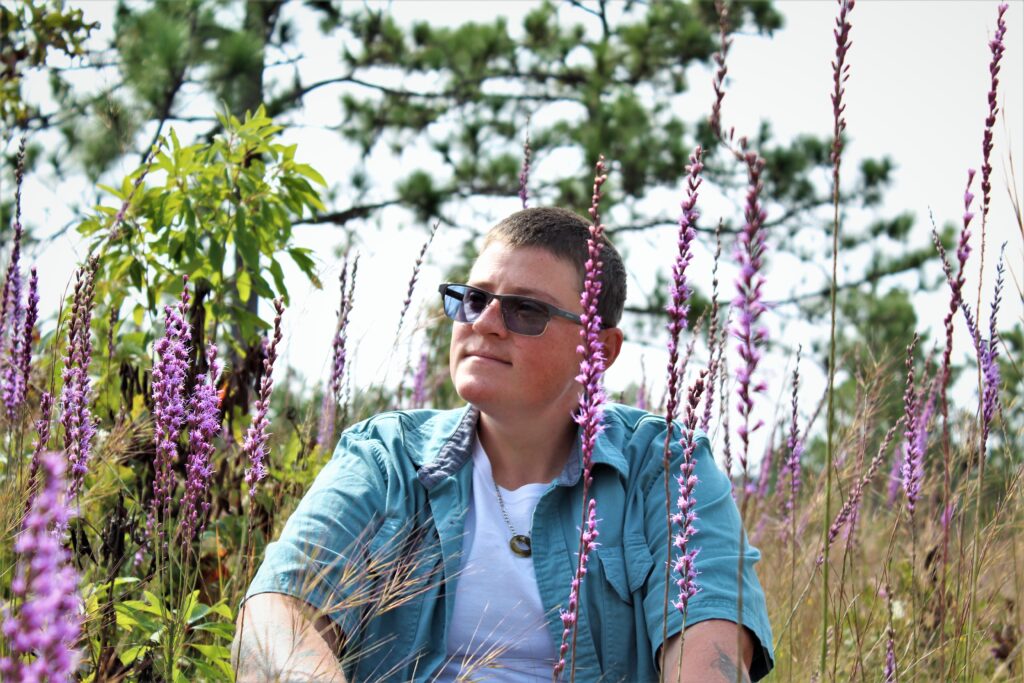 ASHLEY DESENSI
Technical Programs Specialist
Ashley Desensi
A Columbus, Ga, native, Ashley is a recent biology graduate of the Natural Sciences Master's Program at Columbus State University. A passionate naturalist with a love for botany and all things wild, Ashley has completed environmental surveys and projects in the Bahamas, Tanzania, and the Southeastern United States. She is a member of the Georgia Native Plant Conservation Alliance and the Georgia Botanical Society and works with local groups on conservation and restoration projects using native plants.
Ashley has spent time as an educator through Columbus State University's graduate teaching assistant program, and plans to continue working as an educator through the Chattahoochee Riverkeeper Floating Classroom and other outreach projects. Ashley interned with CRK in Fall of 2019, working with water quality sampling in Columbus, and joined as a staff member in January 2020.
Ashley is Chattahoochee Riverkeeper's Watershed Protection Specialist in CRK's LaGrange office. She works with the Neighborhood Water Watch Program to perform water quality monitoring in the middle Chattahoochee River watershed. Alongside a team of dedicated volunteers, she plans to address water quality issues throughout the middle Chattahoochee region.
Ashley, her wife Veronica, and three children currently reside in Columbus, Ga. In her free time, she enjoys hiking, camping, roadside botanizing, and gardening with plant species native to Georgia.