Leadership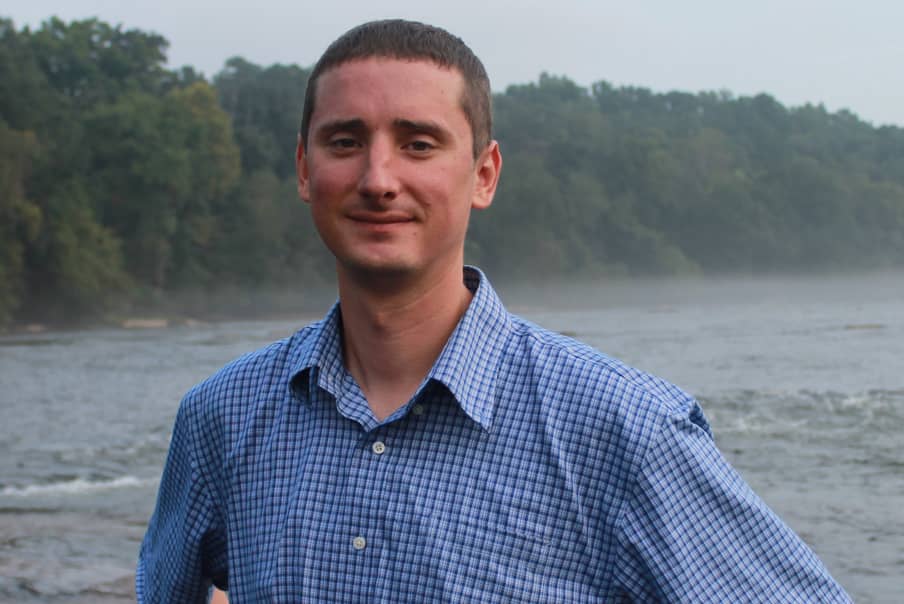 Jason Ulseth
Riverkeeper
Jason Ulseth is a Georgia native who grew up fishing and boating on the Chattahoochee River. During his childhood, he developed a love and passion for the river and our natural environment.
Jason Ulseth, Riverkeeper
Jason Ulseth is a Georgia native who grew up fishing and boating on the Chattahoochee River. During his childhood, he developed a love and passion for the river and our natural environment. In further pursuit of this passion, he attended the University of Georgia and earned a Bachelor of Science in Environmental Health in 2003. He then went on to work for nearly 5 years for the Georgia Environmental Protection Division and Georgia Soil and Water Conservation Commission.
In 2007, he joined the team at Chattahoochee Riverkeeper (CRK) as the organization's Technical Programs Director. Effective January 2015, Jason assumed the role of Riverkeeper and serves as the organization's lead river protection advocate and spokesperson. He also serves as CRK's lead boat captain and is licensed by the United States Coast Guard as a Merchant Marine Officer to captain passenger vessels of up to 50 tons.
Jason is an expert in stormwater management and is a Certified Professional in Erosion and Sediment Control and a Georgia certified Design Professional and Trainer. He is also an elected District Supervisor of the Fulton County Soil and Water Conservation District.
Jason is a graduate of the Institute for Georgia Environmental Leadership, class of 2016. In 2019, Atlanta Magazine listed Jason as one of Atlanta's Top 500 Most Powerful Leaders.
Jason and his wife, Dawn, currently reside in Johns Creek with their two children.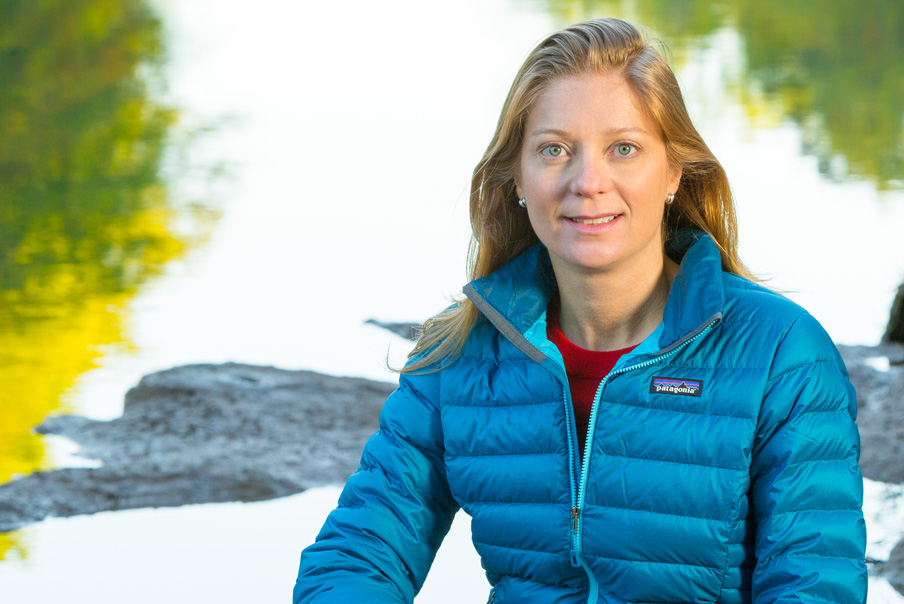 Juliet Cohen
Executive Director
Juliet Cohen was born and raised in San Juan, Puerto Rico. There she grew up surrounded by and immersed in pristine tropical waters and rainforests, and developed a love and respect for the natural world.
Juliet Cohen, Executive Director
Juliet Cohen was born and raised in San Juan, Puerto Rico. There she grew up surrounded by and immersed in pristine tropical waters and rainforests, and developed a love and respect for the natural world. Juliet earned a Bachelor of Environmental Science and Political Science from the University of Miami, Florida, in 1995, with an emphasis in marine biology.
After earning her undergraduate degree, Juliet worked in Washington, D.C. for an environmental education organization, Earth Force. Later she moved to Charleston, South Carolina, to work for the South Carolina Coastal Conservation League as Program Manager for the South Carolina More Than A Port project and volunteered as Conservation Chair for the local Sierra Club chapter.
In 2001, Juliet began studying law at American University's Washington College of Law where she served on the American University Law Review. She graduated in 2004 with honors Magna Cum Laude and a member of Order of the Coif.
From 2005 to 2007, Juliet worked as a Staff Attorney for the Eleventh Circuit United States Court of Appeals. Juliet has served as Executive Director for Chattahoochee Riverkeeper since January 2015.
Juliet and her husband, Jeffrey, reside in Brookhaven along with their three children. Atlanta Office Staff
3 Puritan Mill
916 Joseph E. Lowery Blvd. NW
Atlanta, GA 30318
404-352-9828
404-352-8676
Headwaters Office (Gainesville) Staff
104 Washington Street SE
Gainesville, GA 30501
678-696-8866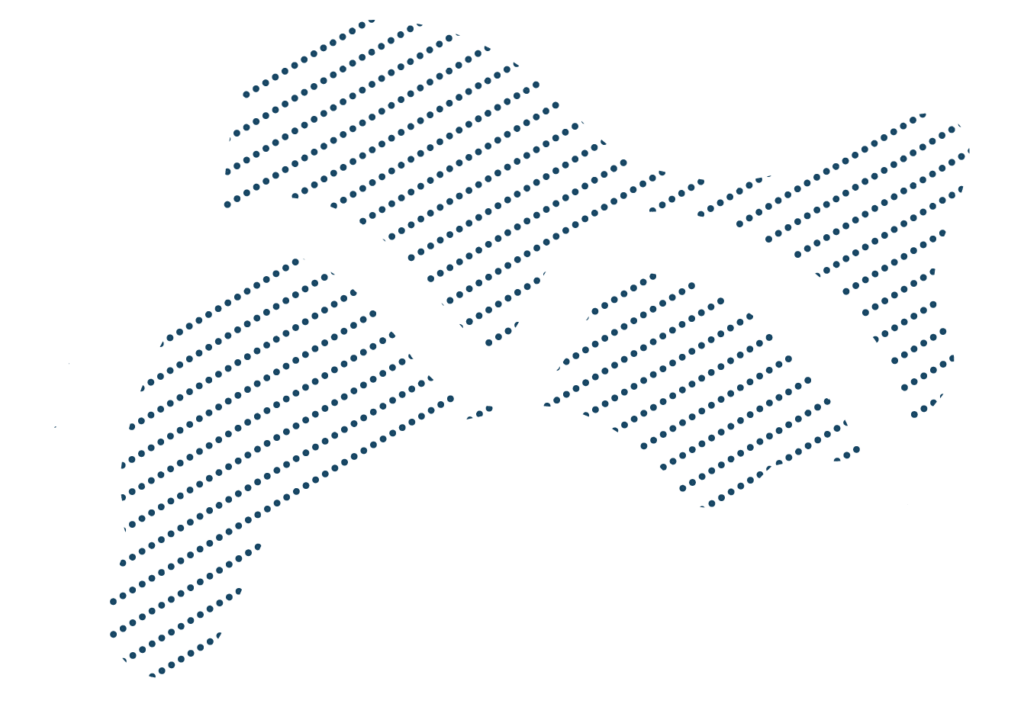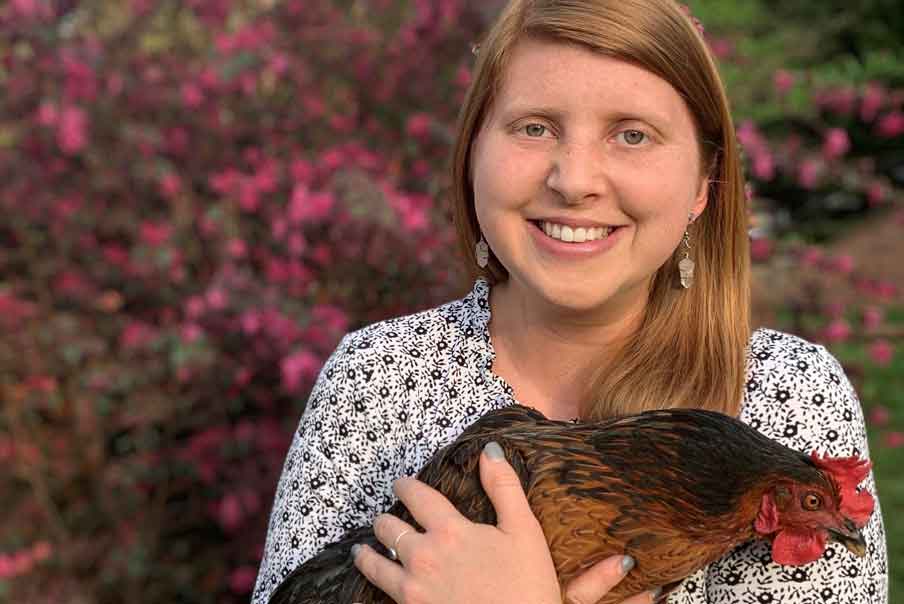 Mallory Pendleton
Headwaters Outreach Manager
Mallory Pendleton, Headwaters Outreach Manager
Born in Kentucky and raised in Alabama, Mallory spent most of her childhood around the freshwater lakes and meandering rivers in the south which sparked her interest in the great outdoors. Mallory graduated from The University of Alabama with a degree in Biology and quickly moved into the Environmental Education field. Moving from the Florida Keys, to South Carolina, to the Eastern Shore of Virginia, and landing in Georgia, Mallory has a deep passion for exploring, learning, and sharing her love for the south!
Joining CRK in March 2020, Mallory is Chattahoochee Riverkeeper's Headwaters Outreach Manager and she works out of the Gainesville office. Organizing events, leading a variety of outings, conducting fundraising initiatives, and representing CRK at a vast array of community events are a few things that you may find her undertaking.
Mallory and her dog, Ellie, currently reside in Gainesville, GA. In her free time, she enjoys hiking, gardening, kayaking, and simply soaking up the sun! She is thrilled to be a part of the CRK team and is eager to share her love for the Chattahoochee with the Headwaters community.
Becca Risser
Headwaters Watershed Specialist
Becca Risser, Headwaters Watershed Specialist
Becca is a Georgia native and a graduate of the University of Georgia with a B.S. in Ecology. She spent a few years researching nutrient cycling and transport on Alaska's North Slope, but she prefers the South and has lived here ever since. Before starting at CRK in 2022, Becca spent a year as a CRK fellow in the industrial stormwater program and was executive director of the Soque River Watershed Association in Habersham County for three years.
As headwaters watershed specialist, Becca is responsible for carrying out CRK's programs north of Buford Dam. She manages the regional Neighborhood Water Watch program, hotline calls, Lake Lanier nutrient monitoring, and any other program needs in the Headwaters.
Becca lives in Clarkesville, Georgia and enjoys hiking and canoeing in the north Georgia mountains in her free time. She also manages a community garden and spends as much time with family as she can. Becca is thrilled to be able to share her passion for healthy watersheds with the Headwaters community. Middle Chattahoochee Regional Office Staff
35 South LaFayette Square
LaGrange, GA 30240
706-882-3701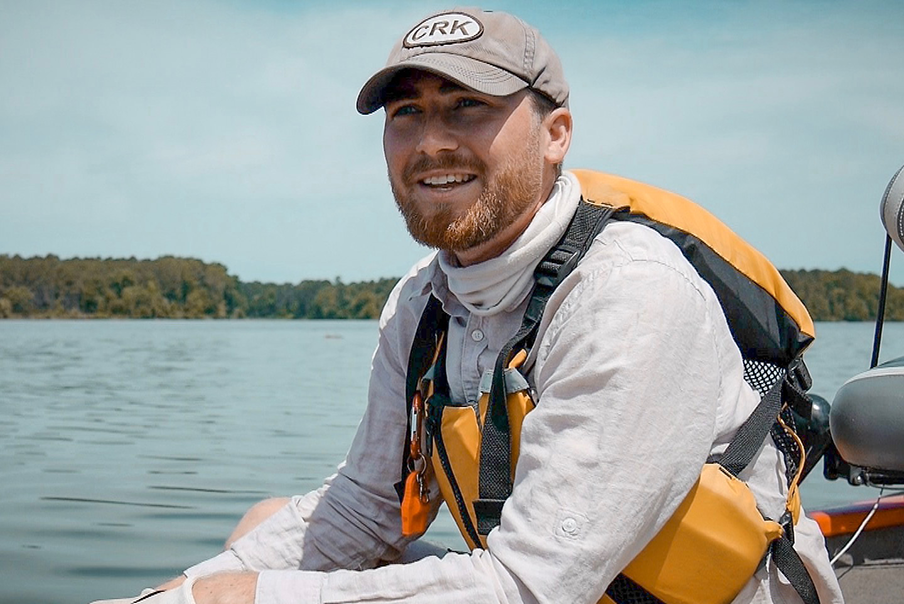 Henry Jacobs
Middle Chattahoochee Director
Henry Jacobs, Middle Chattahoochee Director
As Middle Chattahoochee Director, Henry is responsible for CRK's office in LaGrange and programs like the West Point Lake Floating Classroom and Neighborhood Water Watch. In-office, there is fundraising, grant-writing, event planning, outings coordination (paddle trips, trash cleanups) and communications work. In all, Jacobs says it makes for meaningful work, daily learning, and the chance to relate to others through the need for clean and plentiful water.
Born and raised in Decatur, Georgia, Henry attended LaGrange College, and graduated in the Spring of 2013 with a degree in History. He then worked with CRK as a summer intern before assuming a full-time role with the organization in August, 2013.
Henry currently lives in the Hillside neighborhood of LaGrange, and along with his work for CRK, pursues photography, documentary filmmaking and music.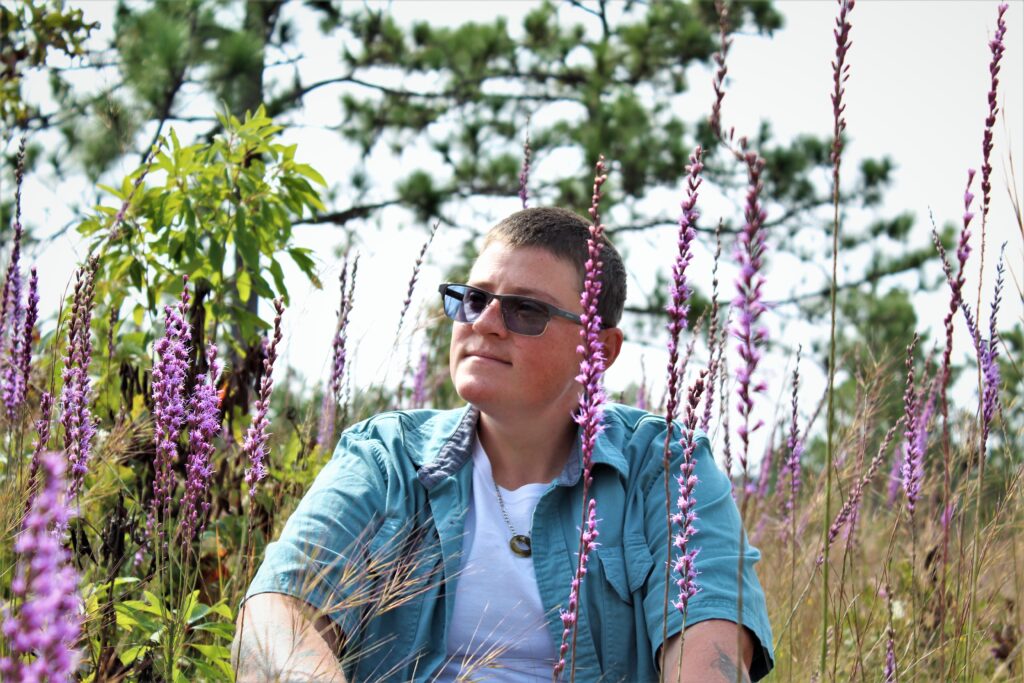 Ashley Desensi
Technical Programs Specialist
Ashley Desensi, Technical Programs Specialist
A Columbus, Ga, native, Ashley is a recent biology graduate of the Natural Sciences Master's Program at Columbus State University. A passionate naturalist with a love for botany and all things wild, Ashley has completed environmental surveys and projects in the Bahamas, Tanzania, and the Southeastern United States. She is a member of the Georgia Native Plant Conservation Alliance and the Georgia Botanical Society and works with local groups on conservation and restoration projects using native plants.
Ashley has spent time as an educator through Columbus State University's graduate teaching assistant program, and plans to continue working as an educator through the Chattahoochee Riverkeeper Floating Classroom and other outreach projects. Ashley interned with CRK in Fall of 2019, working with water quality sampling in Columbus, and joined as a staff member in January 2020.
Ashley is Chattahoochee Riverkeeper's Watershed Protection Specialist in CRK's LaGrange office. She works with the Neighborhood Water Watch Program to perform water quality monitoring in the middle Chattahoochee River watershed. Alongside a team of dedicated volunteers, she plans to address water quality issues throughout the middle Chattahoochee region.
Ashley, her wife Veronica, and three children currently reside in Columbus, Ga. In her free time, she enjoys hiking, camping, roadside botanizing, and gardening with plant species native to Georgia.
Board of Directors
Chattahoochee Riverkeeper is governed by a board of directors. Additionally, the board of directors has established an advisory board, which advises the organization and assists in carrying out its mission.
Meet the Board
Laura Turner Seydel and Rutherford Seydel, Co-Founders
Board of Directors
Lee Chadwick, The Metropolitan Club
Rebecca Cranford, Southwire Company
Felicia Davis, Clark Atlanta University
Sarah Dearman, The Coca-Cola Company
Denise Donahue, Donahue Studios
Bert Ellis, Ellis Communications
Mark Greatrex, Cox Communications
Gerard Gunthert, Cornerpoint Partners, LLC
Billy Hall, NewFields
Victor Haydel, 755 Restaurant Corporation
Richard Jacobson, Cox Enterprises (retired)
David Kirkpatrick, IMG**
Mary Anne Lanier, Ray C. Anderson Foundation
Daniel Locke, Kimberly-Clark Corporation
Jeff Mokotoff, Ford & Harrison, LLP
Steve O'Day; Smith, Gambrell & Russell, LLP
Jamie Pryor, PNC Bank
J. Rutherford Seydel II, Davis, Pickren & Seydel, LLP*
Mary Schrepfer, United Parcel Service
David Shaffer, PriceWaterhouseCoopers, LLP
Laura Alexander Smith, Hutchinson
Traylor Insurance
Catherine Woodling, East Lake Foundation
Advisory Board
Fran Burst-Terranella; Burst Video/Film, Inc.
Clay Courts, Five Stand Capital
Gary Gaines, North Georgia Label
Darryl Haddock, West Atlanta Watershed Alliance
Hugo Hernandez, Super Industrial Online Partners
Ben Jordan, The Coca-Cola Company
Jennifer Martin-Hall, Sharecare
Sally Parsonson, Community volunteer
Walton Smith; Lord, Bissell and Brook (retired)
Andrew Thompson; Smith, Gambrell & Russell, LLP
Rob Wicking, US Trust
*Chairman
** Vice-Chair
Founder
Sally Bethea is the founding director and riverkeeper of Chattahoochee Riverkeeper; she served in this capacity for 20 years until 2014, when she retired and became a senior advisor to the organization.
Sally Bethea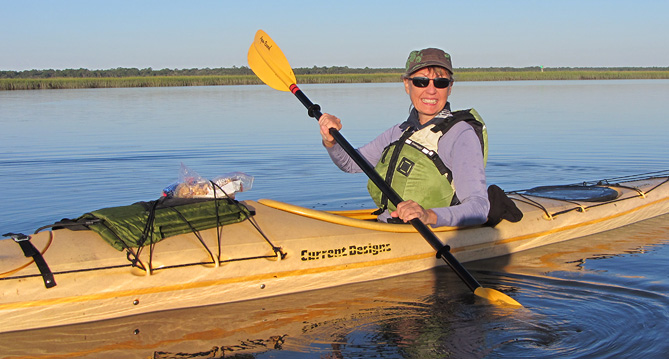 Sally has an undergraduate degree from the University of North Carolina at Chapel Hill, a master's degree in city planning from Georgia Tech, and an honorary doctorate from LaGrange College — as well as more than 30 years of experience in environmental issues. She has served on the national boards of Waterkeeper Alliance and River Network, the Georgia Board of Natural Resources (1999-2007) and EarthShare oF Georgia. Currently, she is a member of the board of trustees of LaGrange College.
In 2012, Sally received the James R. Compton River Achievement Award from River Network for leading, educating and advocating for clean water in the Chattahoochee River Basin and throughout the country. Also in 2012, she was named a "Hero of the New South" in the Eco-Preservation category by Southern Living magazine. In 2008, Georgia River Network established the Sally Bethea River Champion Award and recognized her as its first recipient. That same year, she received the Ullman Innovative Leadership Award presented by the Georgia Center for Nonprofits. Sally was named one of the 100 Most Influential or Most Notable Georgians by Georgia Trend magazine in 2002-2008 and 2012-2014.
Other recognition of Sally's work includes being named one of the 100 Most Influential Atlantans in 2001 and 2002 by theAtlanta Business Chronicle and receiving the 1998 Southern Environmental Leadership Award from Southern Environmental Law Center and the Water Conservationist of the Year Award from the Georgia Wildlife Federation in 1989. She has lived in Atlanta's Ansley Park neighborhood for more than three decades and is the proud mother of two grown sons, Charles and Robert.
Join Our Team
Interested in working with us? Check out our current opportunities and internships!