Job Openings
There are no positions open at this time. Check back soon!
Internship Opportunities
Through the internship program, Chattahoochee Riverkeeper brings students (typically college) and graduates at all levels to our office, where they can work side-by-side with knowledgeable professionals. Interns will receive valuable real world and professional experience and will be an essential asset to CRK's vital work.
We offer internship opportunities in all areas of our work including legal, water monitoring, green infrastructure, social media, event planning, and office management.
Community Outreach Intern
Social Media Intern
The social media intern will work creatively with CRK's Communications Manager to develop strategic, engaging content that will be shared across multiple platforms. This work is crucial to CRK's mission, as social media not only increases awareness of and engagement with our work to protect the Chattahoochee, but it can also encourage followers to take positive action in support of our environment.
Click here for a full description of this internship and details on how to apply.
GIS Intern
CRK seeks a passionate intern to assist the Technical Programs department with our GIS program. Duties include the creation and continuing development of a mapping and data analysis project associated with our programmatic work. This may include industrial stormwater monitoring, water quality/quantity, harmful algal blooms, diversity/equity/inclusion (DEI) initiatives, trash traps, trash cleanups (including our annual Sweep the Hooch event), outreach, etc.
Click here for a full description of this internship and details on how to apply.
Neighborhood Water Watch Intern
Trash Trap Fellowship
CRK is seeking a trash trap program fellow to assist with in-stream litter collection and data analysis. The candidate should be self-motivated, has a strong work ethic, and is comfortable working outdoors. The fellow will receive valuable real-world and professional experience, networking opportunities with partners and sponsors, and will be an essential asset to CRK's vital work.
Click here for a full description of this fellowship and details on how to apply.
About Our Internships
Please note that currently, all CRK internships are unpaid positions. Ideally, we would like to compensate our interns financially for the crucial work they do to protect our river. However, as a nonprofit, our resources are often more limited than we would like. We are regularly contacted by students who would volunteer with us for free in order to gain crucial lab and industry experience. In response to this and the feedback from many of our past interns, who find value in being able to list this work on their resume and apply it toward their collegiate coursework, we made the decision to instead offer these volunteer opportunities as official positions with CRK.
We work hard to ensure that we fulfill all individual academic requirements requested by our interns, we remain extremely flexible with regard to scheduling and hours out of respect for these student volunteers, and we remain an active career advocate on their behalf both during and after their time with CRK, providing training in any specific skills they find interesting (even if those tasks fall outside of their position outline), and helping them in their job search within and beyond the nonprofit and sustainability space. In the future, we hope to be in a place where we can dedicate additional funding toward our internship program. Until then, we hope to continue providing educational opportunities to students that are passionate about environmental preservation and our mission to protect the Chattahoochee River.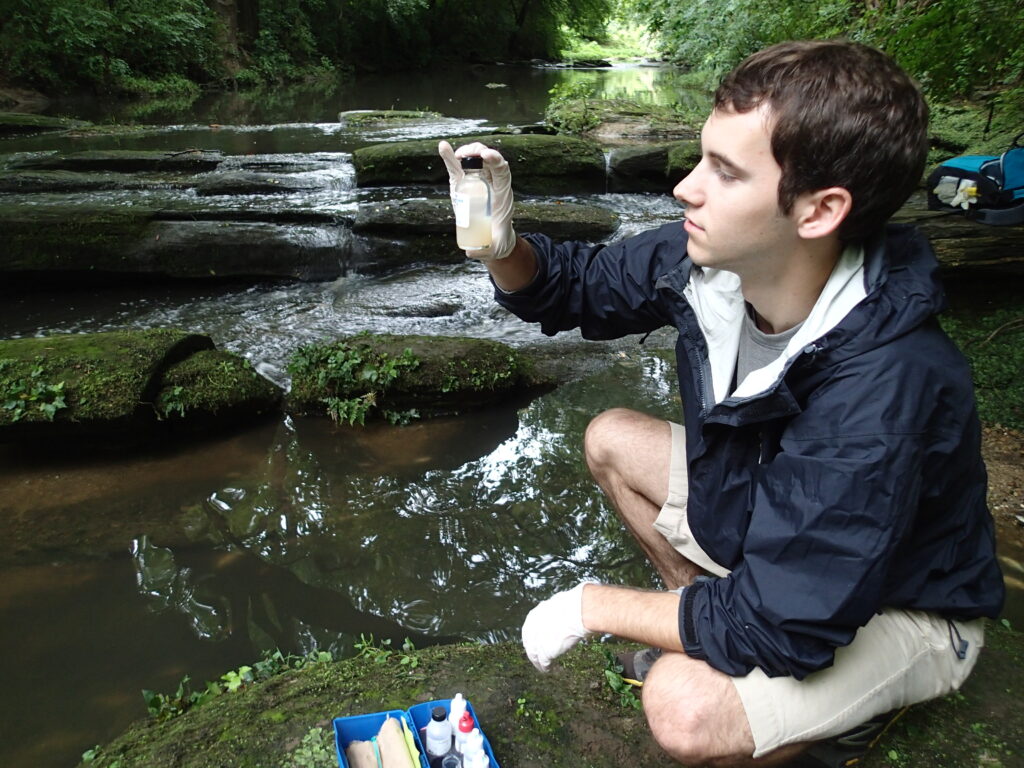 How to Apply
Interested candidates should submit a resume, references, and writing samples with a cover letter addressing the candidate's personal goals and interests, as well as his or her experience and interest in working for Chattahoochee Riverkeeper.
Specific instructions and required application materials are listed under each internship opportunity.