Lake Lanier—formed in 1956 by the construction of Buford Dam and beginning around 50 miles south of the Chattahoochee's source spring — is critical to the region's health. The lake provides drinking water for more than five million people and 70 percent of Metro Atlanta residents. Few if any large metropolitan area water supply sources are situated so far north in a river system. It is projected that by 2050 the Metro Atlanta area will grow by 2.9 million people, dramatically increasing the demand on the river for water supply. With these statistics in mind, the importance of maintaining a clean and plentiful lake is clear.
For the past 25 years CRK has used water quality monitoring, environmental education programs, and advocating for water conservation to protect Lake Lanier. From water supply and recreation to wastewater assimilation for municipal and industrial dischargers, the lake's uses are as diverse as the communities which rely on it.
To highlight and grow this work, we're launching The Clean Lanier Equation, a campaign to celebrate our growing headwaters and Lake Lanier programs. Since 1996, CRK has maintained an office and staff in the headwaters region and dedicated resources to protecting communities upstream of Atlanta. In 2015, we expanded our commitment by opening a larger office in downtown Gainesville staffed by two full-time employees and a water quality laboratory.
"Every week, CRK is monitoring water quality, coordinating cleanups that remove tons of garbage from our waters, educating policy makers, and using the law to stop polluters," says Lee Chadwick, a resident of Lake Lanier and member of CRK's Board of Directors. "My support will be as everlasting as my appreciation."
Regular water quality monitoring of Lake Lanier is critical to sustaining this resource. Bacteria and nutrient pollution can harm aquatic life in the lake and pose a health risk to swimmers if not properly treated. Our nutrient monitoring program spurred the Georgia Environmental Protection Division to adopt a comprehensive cleanup plan, which we continuously monitor to ensure its effectiveness in reducing pollution and creating a sustainable balance for all lake users.
Through our environmental education programs, CRK invests in the future of the lake. The Lake Lanier Aquatic Learning Center (CRK's first "floating classroom") is a partnership with Elachee Nature Science Center and Hall County Parks and Leisure. Together, we have engaged more than 70,000 students and teachers in a one-of-a-kind learning experience. The Clean Lanier Equation will enable our education programs to grow and serve more students and lake-lovers.
Another aspect of long-term stewardship involves enacting sustainable water policies. As the region increases in population, smart water use will ensure a plentiful supply for all residents. CRK advocates at state-wide and local levels for advances in water management methods to secure enough clean water for current and for future generations, and to be resilient when our region faces the next flood or drought.
CRK has dedicated itself to sustaining and improving Lake Lanier for 25 years, and through our multifaceted approach we will continue to grow as we foster more partnerships and engage the headwaters' communities.
Related Posts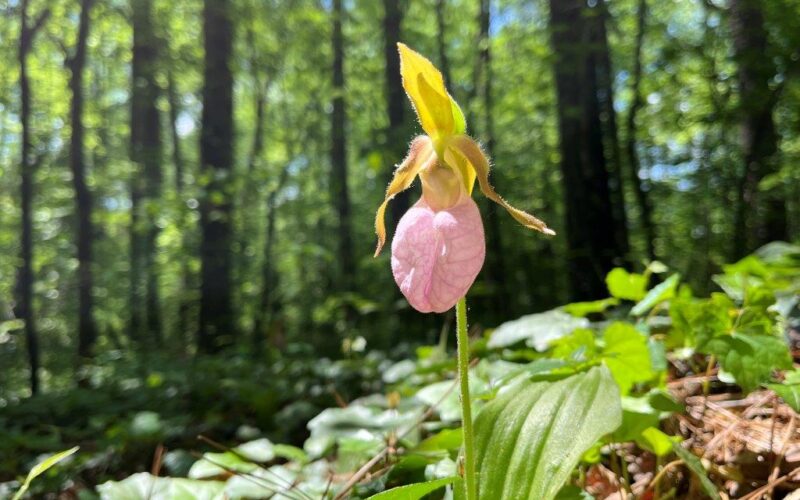 Flora Feature: Pink Lady Slipper Orchids
Lake Lanier—formed in 1956 by the construction of Buford Dam and beginning around 50 miles south of the Chattahoochee's source spring — is critical to the region's health. The lake…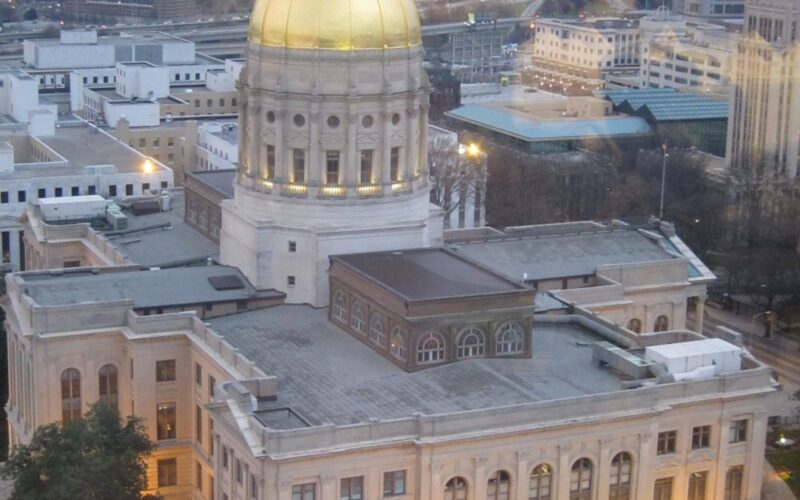 State legislators show little concern for Georgia's environment
Lake Lanier—formed in 1956 by the construction of Buford Dam and beginning around 50 miles south of the Chattahoochee's source spring — is critical to the region's health. The lake…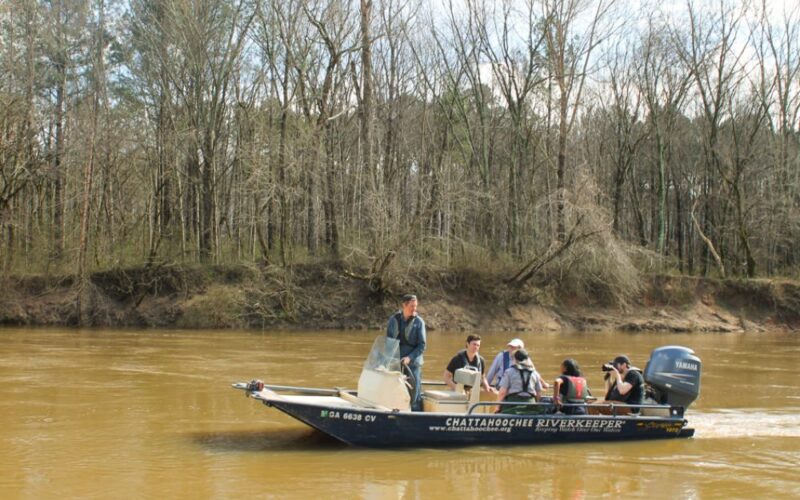 Chattahoochee Riverkeeper leads river tour with Senator Jon Ossoff, local leaders to highlight Chattahoochee River Act
Lake Lanier—formed in 1956 by the construction of Buford Dam and beginning around 50 miles south of the Chattahoochee's source spring — is critical to the region's health. The lake…