On Friday, September 22, supporters and friends of Chattahoochee Riverkeeper gathered to celebrate The Heart of the Hooch: the people and communities who have devoted their time and talents for the love of the Chattahoochee River. CRK's Riverkeeper and Executive Director Jason Ulseth issued the following remarks during his "State of the River" address.
Good evening, and welcome to Chattahoochee Riverkeeper's annual Patron Dinner. It's a bit strange for me to be standing on stage now without my longtime friend and work partner, Juliet Cohen. For over 15 years, we worked hard together to protect this river, and I would like to thank her for her dedication and passion for river stewardship. The Chattahoochee is cleaner and our organization is stronger thanks to her eight years of leadership as Chattahoochee Riverkeeper's Executive Director. We wish her all the best in her future adventures. I would also like to thank our amazing Board of Directors for their leadership in helping guide us through this transition period.
This is our 29th year of keeping the Chattahoochee, and we look forward to celebrating our 30th anniversary next year. Over the past 29 years, we have seen significant changes in the river system and the demands we place on the river. Sections of the river that were once written off as permanently polluted are now bouncing back and recovering. Downstream of the city of Atlanta, we have documented dramatic improvements in water quality as the city has spent more than $2 billion dollars to improve its sewage system. The volume of sewage spills has been reduced by 99%, and as a result, the river downstream of the city is cleaner than it has been in decades.
Other parts of the river system are also recovering, like West Point Lake, which is significantly cleaner than it was in the 80s and 90s. Tributaries are also on the rebound, and creeks like Proctor Creek are showing their lowest E. coli levels ever recorded.
But of course, our work will never be complete. Growing populations and a changing climate create new threats and challenges for our tiny river. As many of you know, the Chattahoochee River is the smallest river to provide a water supply to a major metropolitan city in the entire country, and we all must do our part to protect it.
Stormwater runoff continues to be the largest driver of pollution into the Chattahoochee, but we still deal with unanticipated sources. For the first time in its 45-year history, the National Park Service closed the Chattahoochee River National Recreation Area to the public this summer because of a major sewage plant malfunction. In this case, Fulton County's Big Creek Water Reclamation Facility went completely offline and poured more than 20 million gallons of undertreated sewage into the river in Roswell per day. The operators of the plant had no idea that their plant was offline.
Thankfully, we had our established water quality monitoring programs BacteriALERT, in partnership with the National Park Service, and our Neighborhood Water Watch program, in partnership with our army of volunteers. These programs detected the public health threat and gave us the data we needed to work with the National Park Service and track the source of undertreated sewage straight to Fulton County's pipe. After notifying the County, they began a month-long process to get the plant back online and properly functioning.
This case was a good reminder that we cannot take anything for granted and that routine water quality monitoring is still critically important. Without the programs in place, Fulton County may still be discharging millions of gallons of undertreated sewage to this day. I want to thank our partners at the National Park Service, who are with us tonight, for their partnership and dedication to keeping the river safe and clean.
15 years ago, Chattahoochee Riverkeeper did not have any water testing laboratories. Today, I am proud to announce that we have five separate labs that we operate in strict adherence to EPA protocols and guidelines. Most recently, this summer, we opened a new lab in Columbus with Columbus State University.
This year, we also opened a new headquarters office and laboratory right on the river at the Riverview Landing development in Smyrna. And in LaGrange, we are excited to be moving into the bottom floor of Troup County's Oakfuskee Conservation Center, located on the banks of West Point Lake at Pyne Road Park. The center will include another new laboratory and will also serve as the new home of the West Point Lake Floating Classroom program.
Our technical capabilities within the organization are the highest that they have ever been, and all our water protection programs are firing on all cylinders.
Our Neighborhood Water Watch Program now monitors over 200 locations each week, and several of our water collection volunteers are with us tonight. Thank you all for your dedication in collecting your water samples, whether sunny or rainy, 95 degrees or 25 degrees.
Our Trash Free Chattahoochee Program continues to clear trash and debris from the river system. This year alone, we have removed over 50 tons of trash with our volunteer events, including Sweep the Hooch, which has now grown to over 60 sites up and down the river. We also operate 15 trash traps that float on top of major tributaries to collect floating trash following heavy rain events.
And our Floating Classroom program continues to educate and engage over 10,000 students annually on Lake Lanier and West Point Lake. For many of these kids, it is their first time seeing a major lake or even being on a boat, and this field trip experience can have lifelong, lasting impacts.
We do this work with your help for a simple reason. To ensure that the Chattahoochee River is safe and healthy for people, fish, and wildlife today and future generations. Thank you for your support, and we hope you enjoy the rest of the program.
Related Posts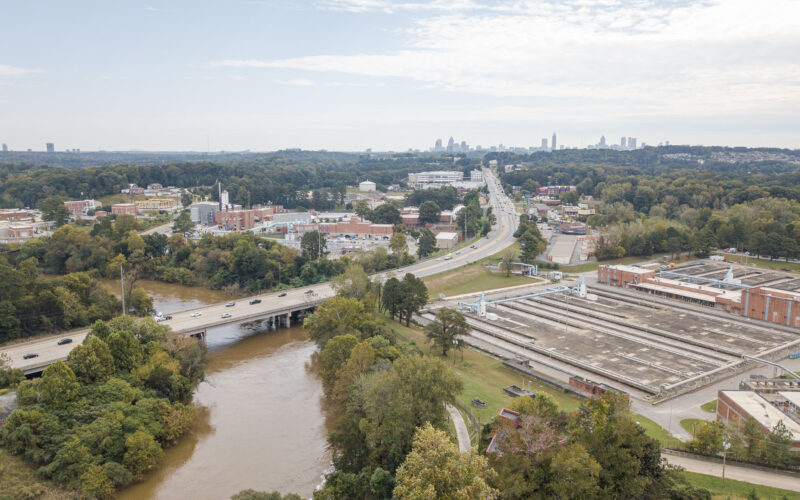 New Report: Water Utilities On Front-Line Fighting Climate Change
When people talk about climate change signals in Georgia, they tend to focus on destructive coastal flooding, damaging hurricanes, agricultural impacts, and the serious implications of heat on public health.…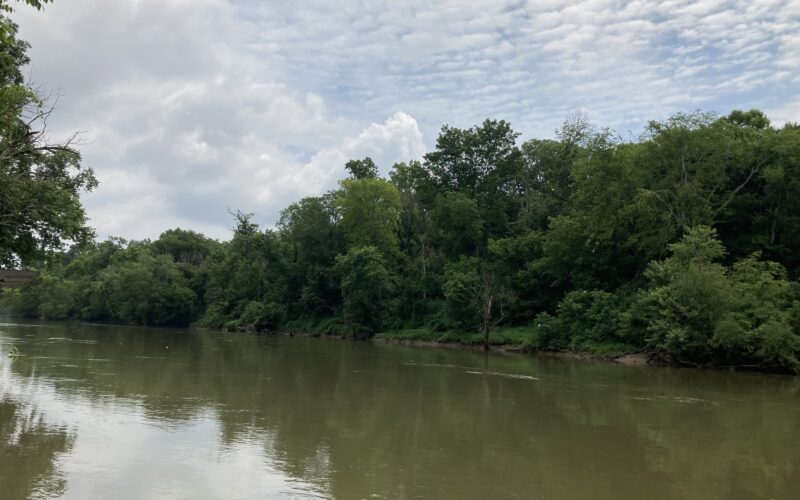 Big Creek Water Reclamation Facility E. coli contamination
On Thursday, June 29, results from water quality tests conducted by Chattahoochee Riverkeeper (CRK) revealed dangerously high E. coli bacteria levels in the Chattahoochee River within the Chattahoochee River National…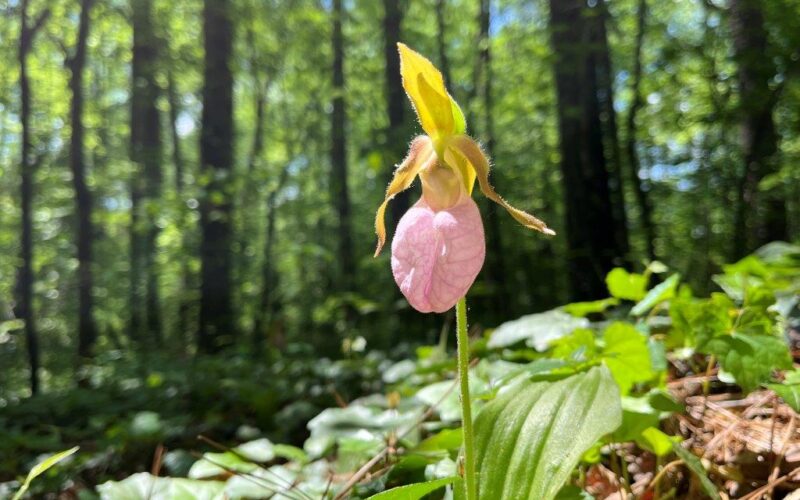 Flora Feature: Pink Lady Slipper Orchids
Venture into the forested areas of Atlanta between April and May and you may stumble upon a picky, herbaceous plant known as the Pink Lady Slipper orchid. Pink Lady Slipper…