Since starting Neighborhood Water Watch (NWW) in 2010, CRK has detected more than 90 sewer spills, effectively stopping millions of gallons of raw sewage from reaching the Chattahoochee River. While NWW has achieved an unparalleled record of success, some spills go undetected as many streams are difficult for volunteers to access and samples may not be collected at the same time that a spill is ongoing. With this problem in mind, CRK has been working to develop an economical solution since 2015.
By combining technology and lessons learned from three related initiatives, the Chattahoochee Aquatic Sensor System Integrated (CASSI) was born. In 2014, CRK worked with Ericsson's Technology for Good program, and later we utilized technology from the Stroud Water Research Center in Pennsylvania. We also participated in a remote monitoring project hosted by the U.S. Environmental Protection Agency.
The CASSI is an in-stream water sensor that can gather data including temperature, turbidity, conductivity, pH and dissolved oxygen, all of which are indicators of waterway health. That data is sent over a cellular network to a web data portal every 15 minutes, where CRK staff monitors the results and looks for irregularities in the data.
"The more CASSI devices we can deploy to monitor our waterways, the more protective we can be," says Jess Sterling, CRK's Technical Programs Director. "These devices and the data CASSIs collect will be used to complement the weekly samples collected by NWW volunteers and will help track potential pollution issues faster and more effectively."
In 2018, CRK launched two CASSI devices in Proctor Creek. In May 2019, we launched a third device in Tanyard Creek, and we have plans to deploy a fourth in the main stem of the Chattahoochee River at McGinnis Ferry. Financial support for CRK's CASSI devices comes from generous donations from our members, The Orvis Company and Colonial Pipeline. Each CASSI costs approximately $500 to $2,000, depending on the water quality parameters being measured.
"With millions of people dependent on the river for drinking water, billions in economic development at stake, and countless fish and wildlife calling the river home, this is a small investment in our health and security," said Juliet Cohen, CRK's Executive Director.
This story originally appeared in our Summer 2019 edition of RiverChat. 
Related Posts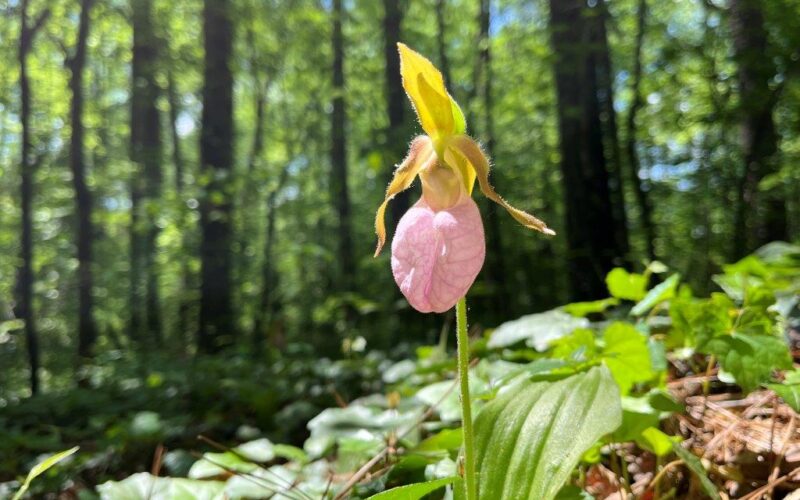 Flora Feature: Pink Lady Slipper Orchids
Venture into the forested areas of Atlanta between April and May and you may stumble upon a picky, herbaceous plant known as the Pink Lady Slipper orchid. Pink Lady Slipper…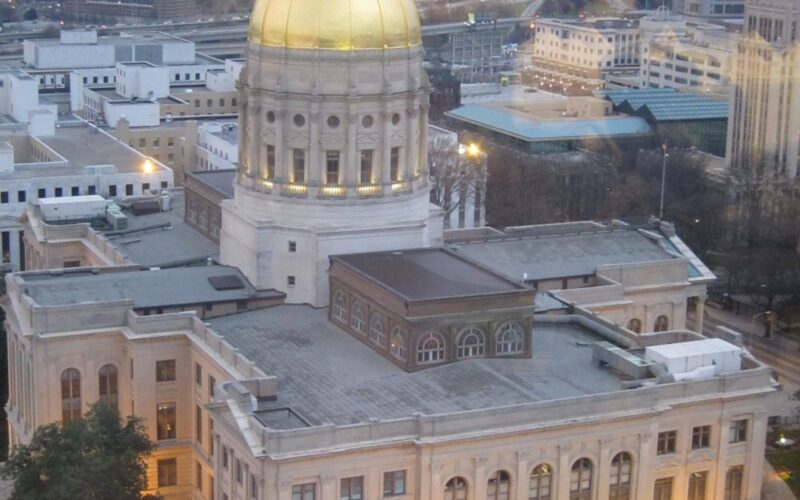 State legislators show little concern for Georgia's environment
We're not going to sugarcoat it – this was not a successful year for legislation to protect Georgia's natural resources. CRK is a founding member and active leader of the…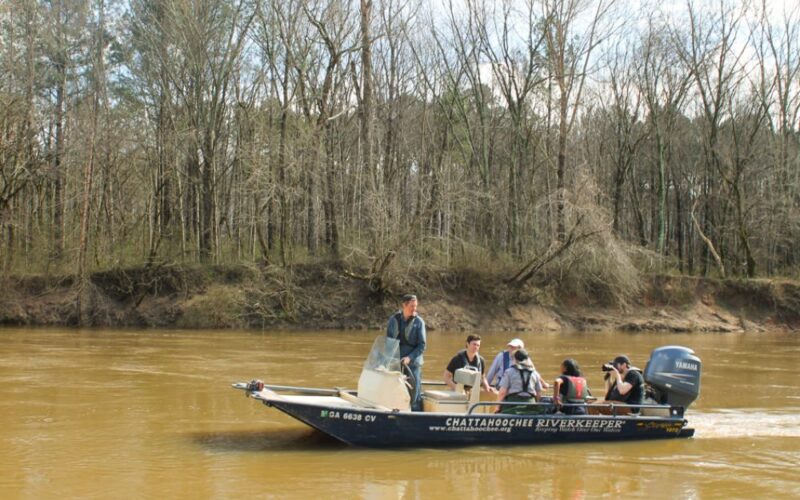 Chattahoochee Riverkeeper leads river tour with Senator Jon Ossoff, local leaders to highlight Chattahoochee River Act
On Wednesday, February 23, Chattahoochee Riverkeeper led U.S. Senator Jon Ossoff and other local leaders on a boat tour of the Chattahoochee River to support ongoing dialogue about the recently-announced…