In October of 2018, during a routine drone flyover of the Chattahoochee River, CRK staff  noticed something unusual in Oseligee Creek, just northwest of West Point, Ga. A large plume of muddy water was flowing into the Chattahoochee River upstream of the drinking water intake for the City of West Point, who had earlier noted problems in its drinking water treatment caused by excessive sediment in the water.
CRK tracked the source of sedimentation upstream to a 1,100-acre construction site in Lafayette, Al. Our further investigation revealed the site was being converted from timber land to a large-scale solar installation owned by AL Solar A. All grading operations on the solar field site were reported to have been completed in December 2017, at which point AL Solar A's solar panels became fully operational.
In driving around the site, however, we observed tremendous amounts of sediment uprooted from the ground and washed into nearby streams, alongside many poorly maintained best management practices that would otherwise have kept the dirt in place.
CRK staff made contact with the contractor and owner of the facility soon after, and also filed a complaint with the Environmental Protection Agency Region 4. EPA conducted its own site inspection in November 2018, which confirmed the numerous violations observed by CRK.
Soon after being contacted by CRK, both the contractor managing construction on the site, Swinerton, and the site owner, Clenera/AL Solar A, began efforts to bring the site into compliance with clean water protection rules to stop the release of sediment to Oseligee Creek and ultimately the Chattahoochee River.
CRK staff were allowed on the property for multiple site visits to assess conditions and efforts to improve the stormwater controls. Both the contractor and owner were notably transparent and committed to improving conditions on their site.
Later, in an effort to offset impacts created by the solar site construction, Swinerton and Clenera both made a contribution to support the West Point Lake Floating Classroom, an on-the-water environmental education program that has served nearly 17,000 students, teachers and adults since launching in 2015.
By late summer 2019, we were pleased to find that the solar field was finally approaching full compliance. Today, Chattahoochee Riverkeeper continues to monitor the AL Solar A site to ensure compliance.
In addition, thanks to support from the Charter Foundation and the City of West Point, we recently deployed a remote monitoring device called CASSI (Chattahoochee Aquatic Sensor System Integrated) in Oseligee Creek. CRK staff are now using data captured by the CASSI device to continuously monitor Oseligee Creek for any significant changes to the health of this important tributary to the river.
You can see our data from the Oseligee Creek CASSI anytime here.
Related Posts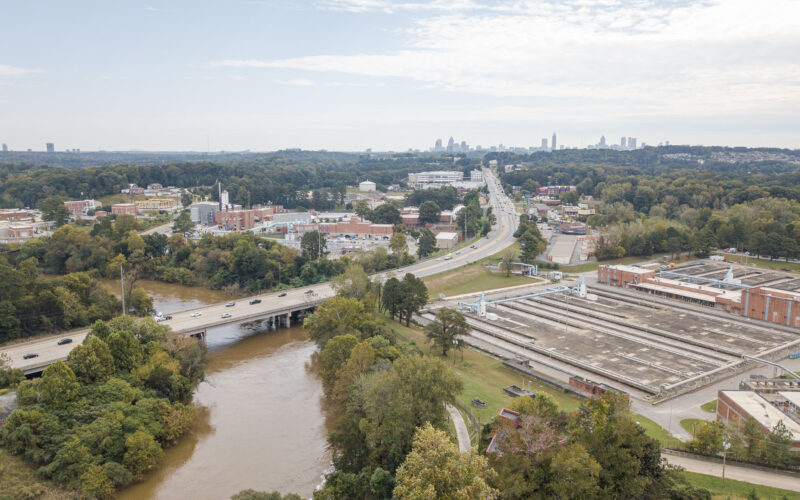 New Report: Water Utilities On Front-Line Fighting Climate Change
When people talk about climate change signals in Georgia, they tend to focus on destructive coastal flooding, damaging hurricanes, agricultural impacts, and the serious implications of heat on public health.…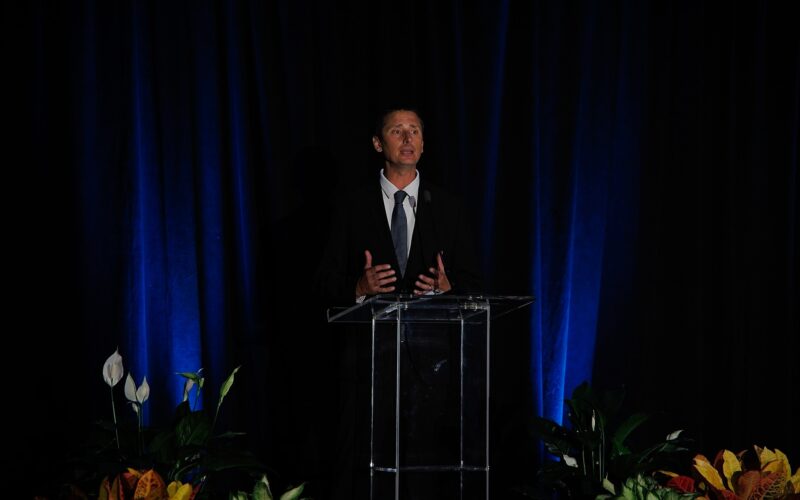 2023 State of the River Address
On Friday, September 22, supporters and friends of Chattahoochee Riverkeeper gathered to celebrate The Heart of the Hooch: the people and communities who have devoted their time and talents for…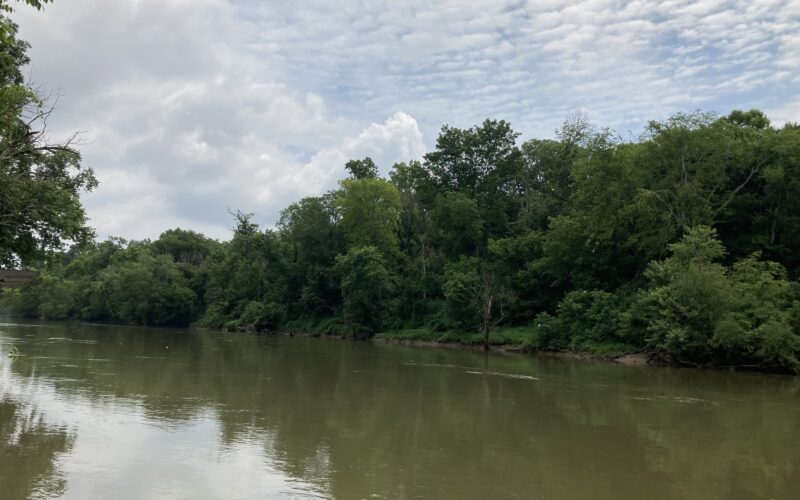 Big Creek Water Reclamation Facility E. coli contamination
On Thursday, June 29, results from water quality tests conducted by Chattahoochee Riverkeeper (CRK) revealed dangerously high E. coli bacteria levels in the Chattahoochee River within the Chattahoochee River National…