Proctor Creek, which begins in downtown Atlanta and flows west to the Chattahoochee River, has long suffered from stormwater carrying litter and illegal dumping of trash and tires. Two Litter Gitters, which serve to collect the trash pollution, are now located near Maddox Park and Boyd Elementary School off of Johnson Road.
The Litter Gitter is designed and installed by Osprey Initiative, a company led by owner and founder Don Bates. During his 25-year career in environmental consulting, Bates found himself cleaning the same stream site repeatedly. So he built and tested the Litter Gitter with the hope that it could make a dent in the growing litter problem.
The first prototypes were tested in Mobile, Alabama, where the results have been promising. "We're getting actual data, not just opinions," said Don Bates. "This data will tell stakeholders exactly how much and what is collected—useful information for those seeking to reduce trash pollution upstream." The local traps will be emptied after each heavy rain by employees recruited, trained, and managed by Groundwork Atlanta, a nonprofit organization dedicated to creating and nurturing productive community partnerships that engage local residents, youth and other stakeholders in all aspects of the work to improve quality of life.
As the trash is removed from the trap, a forensic audit is conducted using the U.S. Environmental Protection Agency's Escaped Trash Assessment Protocols; any material that can be recycled is separated from vegetation and trash. To extend the opportunities for learning and engagement, Boyd Elementary School will participate in the protocol, too.
This project is funded by the Coca Cola Foundation and aims to complement the company's World Without Waste goal to collect and recycle the equivalent of every bottle or can Coca Cola sells globally by 2030. At the end of this one-year pilot project, CRK will produce a report of our findings and a recommendation as to whether the Litter Gitter can be deployed effectively on a large scale across the Chattahoochee watershed and other urban waterways.
For 25 years, CRK members, volunteers and staff have been walking, wading and paddling in search of litter in our precious river. This effort started as a result of our initial lawsuit against the City of Atlanta when 568 tons of trash was removed from 37 miles of tributaries. In recent years, we have averaged removal of 30 tons of trash annually with the help of 1,000 volunteers.
In total, since 1994, CRK and our partners, sponsors and dedicated volunteers have removed more than two million pounds of trash—equal to 25 full 18-wheel tractor trailers. "We hope that these Litter Gitter trash traps will complement our ongoing volunteer cleanup activities and will help us be more proactive in the fight against trash in our river," said Riverkeeper Jason Ulseth.
This story originally appeared in our Summer 2019 edition of RiverChat.
Click here for more information on our in-stream trash removal program.
Related Posts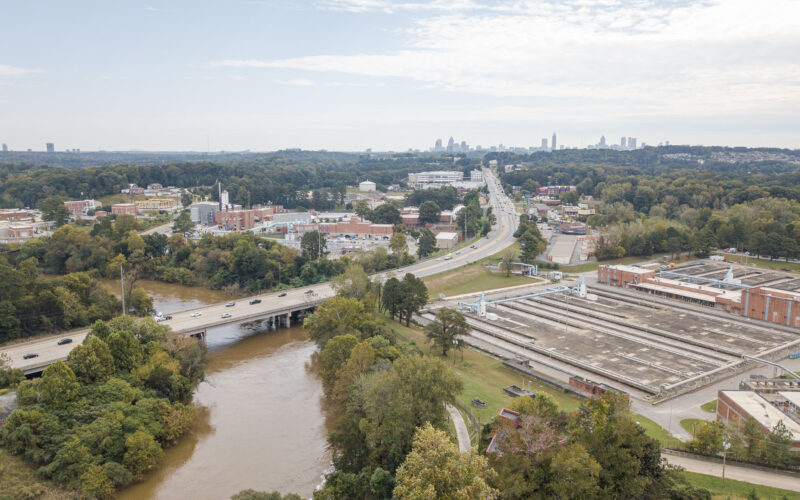 New Report: Water Utilities On Front-Line Fighting Climate Change
When people talk about climate change signals in Georgia, they tend to focus on destructive coastal flooding, damaging hurricanes, agricultural impacts, and the serious implications of heat on public health.…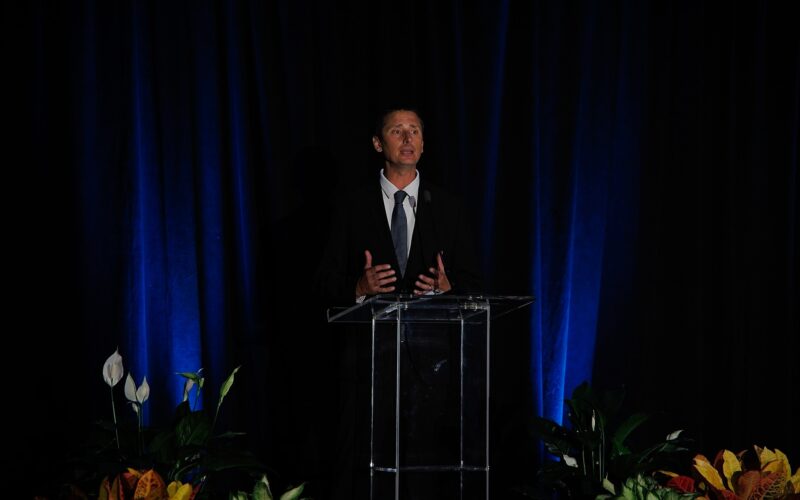 2023 State of the River Address
On Friday, September 22, supporters and friends of Chattahoochee Riverkeeper gathered to celebrate The Heart of the Hooch: the people and communities who have devoted their time and talents for…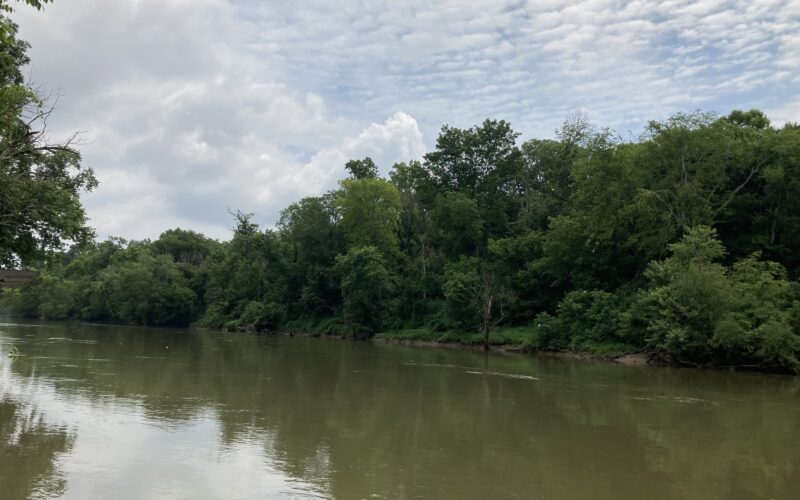 Big Creek Water Reclamation Facility E. coli contamination
On Thursday, June 29, results from water quality tests conducted by Chattahoochee Riverkeeper (CRK) revealed dangerously high E. coli bacteria levels in the Chattahoochee River within the Chattahoochee River National…