Each year, Chattahoochee Riverkeeper joins its partners in the Georgia Water Coalition to advocate for our shared waterways before the Georgia General Assembly. CRK spends time at the Capitol advocating for new laws that will protect our environment and fighting against rollbacks that will degrade our water quality. Despite the impacts of the pandemic and unusual pace of the session, the 2019-2020 legislative session was one of the most successful yet for the CRK team.
Below is a brief rundown of our biggest successes in 2020.
Coal ash legislation passes
Since 2015, CRK has advocated for greater protections for our waterways against the threats posted by toxic coal ash stored in landfills and in unlined pits at Georgia Power's power plants across the state. There are three power plants along the Chattahoochee River, and the utility plans to leave 31 tons of this toxic waste exposed to groundwater along our river. Senate Bill 123 closes a loophole that encouraged out-of-state coal ash dumping in Georgia's solid waste landfills. The bill raises the surcharge that local governments can charge per ton of coal ash from $1 to $2.50, in line with the surcharge on regular household garbage.
Trust fund honesty on the November ballot – VOTE YES!
GWC has worked for more than a decade to pass a constitutional amendment to restore honesty in the state's administration of fees collected for environmental cleanups. Over the years, the state has raided "trust funds" like the Solid Waste and Hazardous Waste funds that were collected to help state and local governments address tire dumps, repair problems at landfills, and remediate hazardous waste sites. House Resolution 164 allows Georgia voters to amend our state constitution and require that fees collected for these purposes are applied to the trust funds. The constitutional amendment will empower the General Assembly to direct government collected fees – like Georgia's Environmental Protection Division's $1 scrap tire discarding fee – toward their stated purpose.
Final push to stop rollback of Georgia's "Right To Farm" law
GWC is celebrating the non-passage of House Bill 545, which would have eliminated existing protections for farmers and rural property owners under the existing "Right to Farm" law. This bill was part of a national effort by corporate agricultural operators of large-scale hog and poultry farms to weaken property rights and protections so that concentrated animal feeding operations can operate with little consequence. Throughout the 2020 Georgia General Assembly, GWC helped organize widespread, bipartisan opposition to this attack on Georgians' property rights.
CRK and its partners in the Georgia Water Coalition will be coordinating throughout the rest of the year and preparing for a fresh legislative session in January 2021.
This story originally appeared in our Summer 2020 edition of RiverChat. 
Related Posts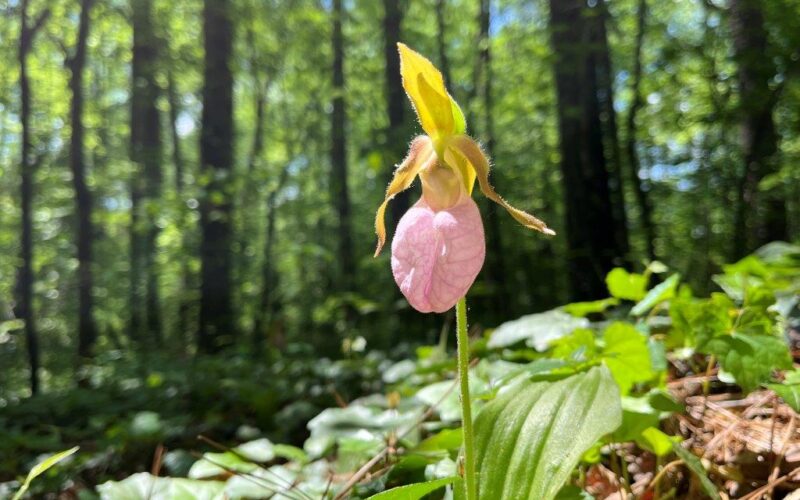 Flora Feature: Pink Lady Slipper Orchids
Venture into the forested areas of Atlanta between April and May and you may stumble upon a picky, herbaceous plant known as the Pink Lady Slipper orchid. Pink Lady Slipper…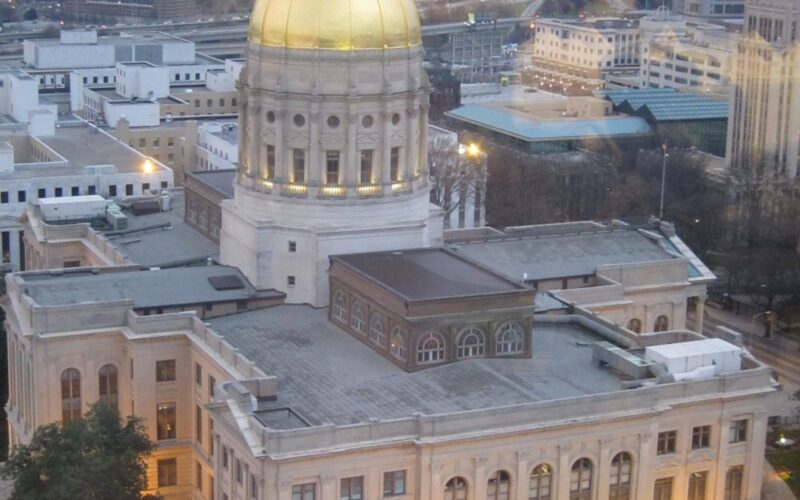 State legislators show little concern for Georgia's environment
We're not going to sugarcoat it – this was not a successful year for legislation to protect Georgia's natural resources. CRK is a founding member and active leader of the…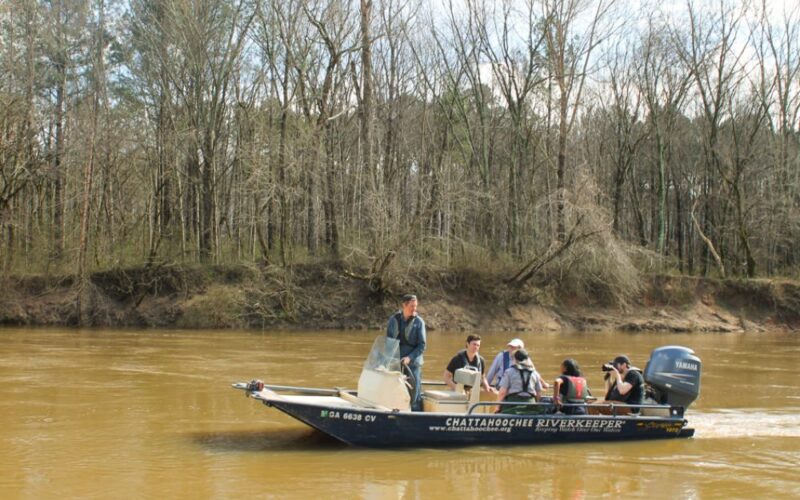 Chattahoochee Riverkeeper leads river tour with Senator Jon Ossoff, local leaders to highlight Chattahoochee River Act
On Wednesday, February 23, Chattahoochee Riverkeeper led U.S. Senator Jon Ossoff and other local leaders on a boat tour of the Chattahoochee River to support ongoing dialogue about the recently-announced…