In spring 2019, several new in-ground planters were installed along a few of Atlanta's bustling streets, but these aren't just any old planters meant to showcase your favorite blooms; rather, these are thoughtfully designed "stormwater planters" that will reduce flooding and other impacts from urban runoff.
The four planters were installed on either end of Atlanta—two are located in West View and two in Inman Park. Each directs stormwater off the streets and into structures filled with rocks, engineered soils, trees and other native vegetation where it can slowly infiltrate back into the ground instead of sending polluted stormwater straight to creeks and the river.
We launched the 'Green Streets and Clean Streams' project in partnership with Trees Atlanta. Working with cooperation from the City of Atlanta and enthusiastic volunteers, we installed the planters in strategic locations in the city to enhance local tree canopy and beautify curbsides while also reducing the impacts of stormwater runoff from paved surfaces. The initial installments were made possible through the support of the Georgia Center for Nonprofits, The Home Depot Foundation's Building Community Network and a grant from the Bank of America.
Typically, cities manage runoff through "grey infrastructure," a series of drains that carry untreated stormwater into underground pipes that empty to nearby streams or rivers. The Green Streets and Clean Streams project adopts "green infrastructure," which manages rainwater where it falls and restores the natural flow of water through a landscape. "Trees Atlanta was excited to work with CRK on this project," said Kelly Ridenhour, Trees Atlanta Project Coordinator. "We always want to highlight the role trees play in the management and filtration of stormwater," said Kelly Ridenhour, Trees Atlanta Project Coordinator.
CRK also installed water level sensors in the planters to measure their effectiveness in collecting and draining stormwater. Early results indicate the project is a success. Now, the goal is to develop a replicable, cost-effective model for implementing street-side green infrastructure installations in communities throughout the Chattahoochee watershed.
This story originally appeared in our Summer 2019 edition of RiverChat. 
Related Posts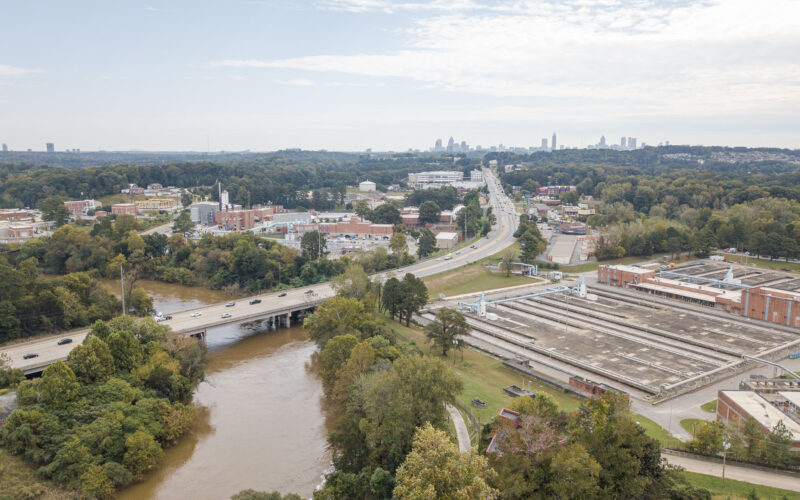 New Report: Water Utilities On Front-Line Fighting Climate Change
When people talk about climate change signals in Georgia, they tend to focus on destructive coastal flooding, damaging hurricanes, agricultural impacts, and the serious implications of heat on public health.…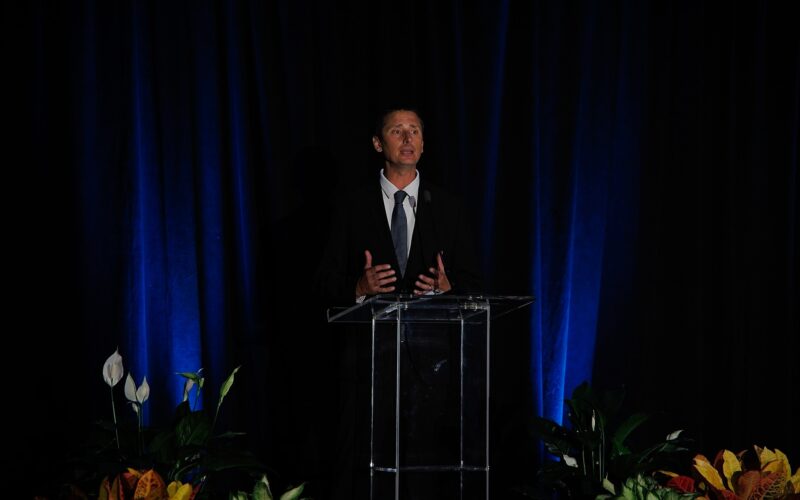 2023 State of the River Address
On Friday, September 22, supporters and friends of Chattahoochee Riverkeeper gathered to celebrate The Heart of the Hooch: the people and communities who have devoted their time and talents for…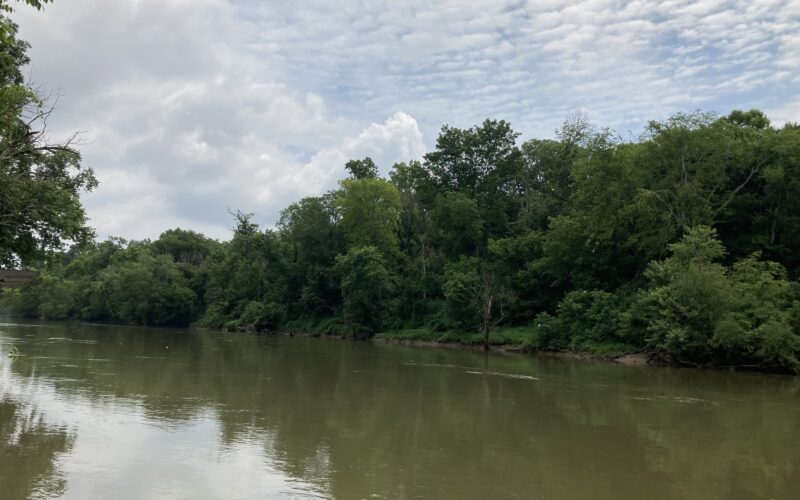 Big Creek Water Reclamation Facility E. coli contamination
On Thursday, June 29, results from water quality tests conducted by Chattahoochee Riverkeeper (CRK) revealed dangerously high E. coli bacteria levels in the Chattahoochee River within the Chattahoochee River National…