Opening this summer is a new park in the English Avenue neighborhood at the intersection of Joseph E. Boone Boulevard and Oliver Street. The park is proudly named 'The Kathryn Johnston Memorial Park' to preserve the memory of its namesake, a 92-year-old grandmother who was tragically killed by members of the Atlanta Police Department in her English Avenue home.
While this park will preserve Kathryn Johnston's memory and sacrifice, serving as a reminder to prevent future tragedies, the park will also provide a place for kids to play and families to gather, support environmental education opportunities, grow healthy food by incorporating edible landscaping and reduce flooding by capturing and absorbing stormwater.
The park is in the Proctor Creek watershed, an urban waterway that drains parts of downtown Atlanta and empties into the Chattahoochee River. Proctor's upper watershed is highly impervious, causing large volumes of stormwater runoff when it rains. Stormwater runoff is one of the greatest threats to our creeks and communities, carrying pollutants, scouring stream banks and causing flooding.
To address this threat, CRK partnered with Park Pride and The Conservation Fund, English Avenue residents and many more partners to design a "Park with Purpose," a national program of The Conservation Fund.
CRK's primary role in the project has been to incorporate green infrastructure design to maximize the infiltration capacity of the green space. With support from Coca Cola Company's Replenish program, we were able to include bio-retention devices, a rain garden and two underground detention areas. The park now captures more than 3.5 million gallons of runoff each year, providing capacity relief to the City of Atlanta's combined sewer system with the goal of protecting neighboring properties that regularly flooded.
"The innovative stormwater controls installed in Kathryn Johnston Memorial Park are an important step toward reclaiming Proctor Creek," explains Riverkeeper Jason Ulseth. In addition to the park, CRK is heavily invested in restoring Proctor Creek through water quality monitoring, trash cleanups and our newly installed in-stream trash traps.
This story originally appeared in our Summer 2019 edition of RiverChat. 
Related Posts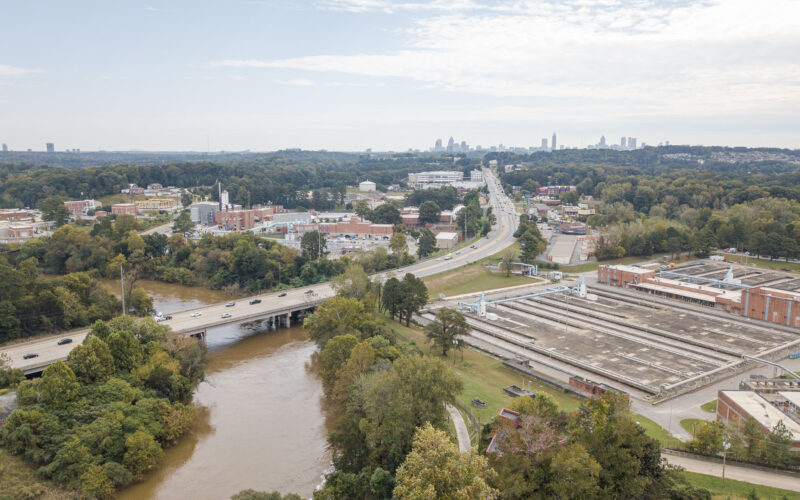 New Report: Water Utilities On Front-Line Fighting Climate Change
When people talk about climate change signals in Georgia, they tend to focus on destructive coastal flooding, damaging hurricanes, agricultural impacts, and the serious implications of heat on public health.…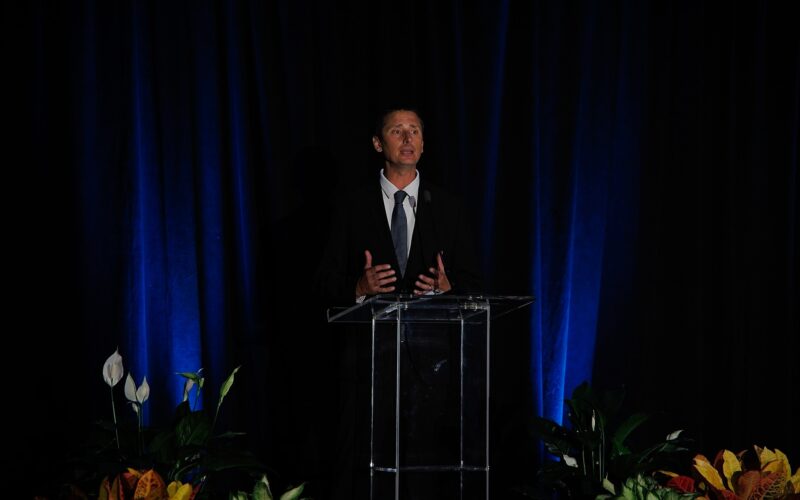 2023 State of the River Address
On Friday, September 22, supporters and friends of Chattahoochee Riverkeeper gathered to celebrate The Heart of the Hooch: the people and communities who have devoted their time and talents for…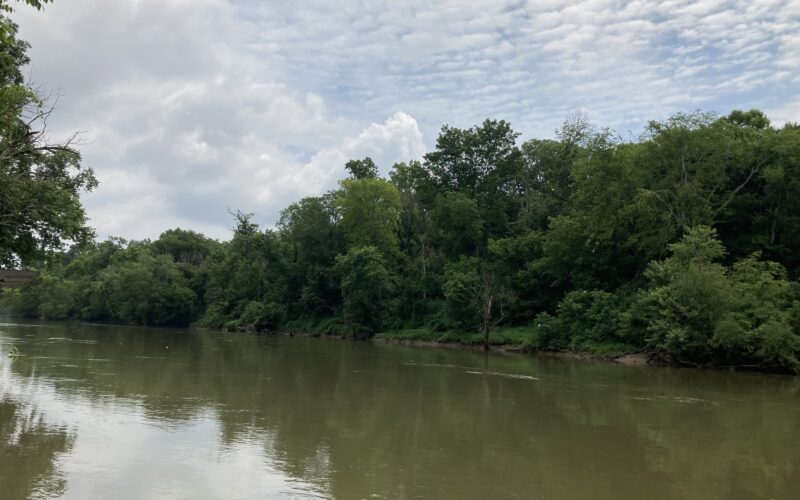 Big Creek Water Reclamation Facility E. coli contamination
On Thursday, June 29, results from water quality tests conducted by Chattahoochee Riverkeeper (CRK) revealed dangerously high E. coli bacteria levels in the Chattahoochee River within the Chattahoochee River National…