Photo by Tom Simpson
Blog by Julia Regeski
This year's Sweep the Hooch was a record-setting trash cleanup, both for Chattahoochee Riverkeeper (CRK) and the region.
1,154 volunteers pulled 32 tons of trash from the watershed as they walked, waded, and paddled at 46 sites up and down the river. That's a 33% increase from last year, when 900 volunteers gathered more than 24 tons of trash from and along the Chattahoochee River and its tributaries.
"There are so many people and so much wildlife that depends on this incredible natural resource," said Tammy Bates, Outings Manager at CRK, who worked over the course of months to put together this regional cleanup. "It's our duty to take care of the Chattahoochee, and Sweep the Hooch empowers everyone to do so."
Pretty much everyone, regardless of where they live within the watershed, was able to participate. The 46 cleanup sites spanned from all the way up in the Headwaters region down to South Georgia. Locations included:
The Chattahoochee River National Recreation Area (multiple sites within the park)
Georgia State Parks (Sweetwater Creek, Chattahoochee Bend, and Don Carter)
Hardman Farm State Historic Site
Morgan Falls Overlook Park
Moore's Creek
West Point Lake
Downtown Helen
Lake Lanier Olympic Park
Proctor Creek
Peachtree Creek
McIntosh Reserve Park
Riverview landing
And more!
32 tons of trash being pulled from all these locations is quite a feat. Sweep the Hooch takes careful logistical coordination, both from the CRK team and from the community partners who hosted sites. We could not have had such a successful event without the help of our generous sponsors:
River Champion: Geiger (A HermanMiller Company)
River Benefactor: The Home Depot
River Defender: Orvis, Reduce
River Advocate: The Arthur M. Blank Family Foundation, Brown Bag Marketing, David and Gail Chester, Collective Insights, Cool River Tubing Co., Hewlett Packard Enterprise, Kimberly Clark, Ruby Collins., Inc., Southwire, SweetWater Brewery, WEG Electric Corp., WestRock
River Conservator: Bridgestone Tires 4ward Program, CHaRM, Republic Services
River Patron: American Rivers, Andrew Montgomery, Archer Western Construction, Chattahoochee Parks Conservancy, Cool River Ziplines, Georgia Aquarium, Keen, North Atlanta Rotary, Thomas and Hutton
Media Sponsors: WSB-TV Family2Family, The Atlanta Journal Constitution
While dragging garbage out of the river may not sound like everyone's ideal Saturday, Sweep the Hooch is proof that sometimes the hard work is worth it. It took the dedication of every single volunteer to get so much trash out of our river; and don't forget, this is the same place we get our drinking water from, where we swim and play, and where countless wildlife spend their time.
It may not be glamorous, but Sweep the Hooch has a deep and lasting impact on our precious Chattahoochee River. For that, and for all those who helped make Sweep the Hooch happen, we are grateful.
Weren't able to make it to this year's Sweep the Hooch? Don't worry. In celebration of our 25th anniversary of keeping watch over our waters, we're hosting more cleanups than ever throughout 2019. Learn more and stay up to date on when you can register here.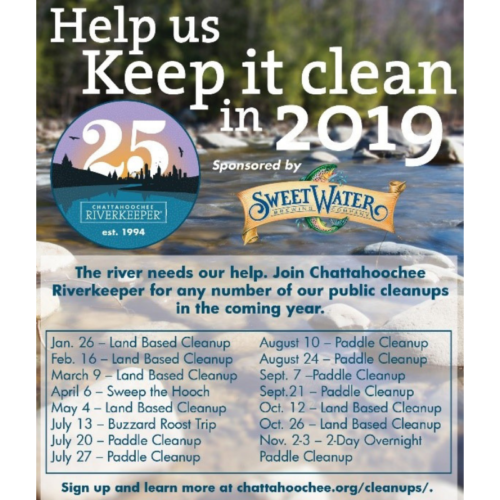 Related Posts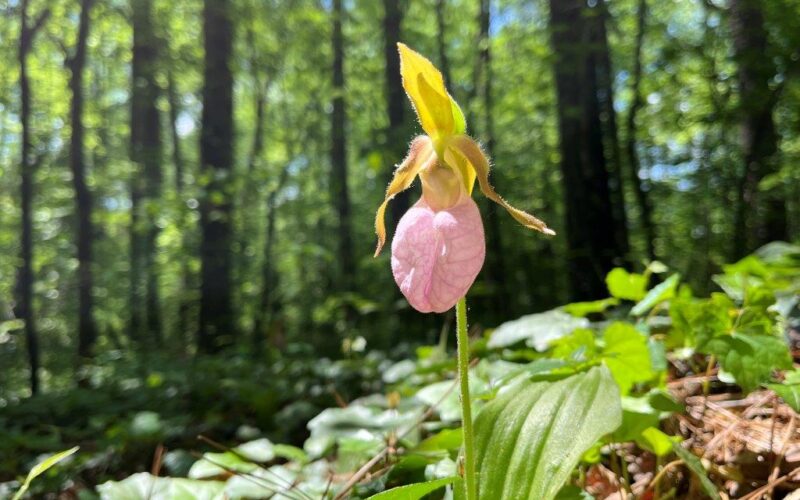 Flora Feature: Pink Lady Slipper Orchids
Venture into the forested areas of Atlanta between April and May and you may stumble upon a picky, herbaceous plant known as the Pink Lady Slipper orchid. Pink Lady Slipper…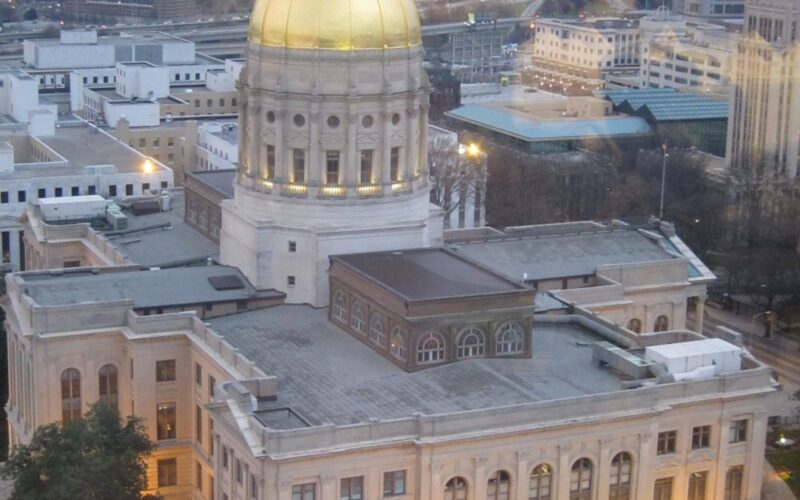 State legislators show little concern for Georgia's environment
We're not going to sugarcoat it – this was not a successful year for legislation to protect Georgia's natural resources. CRK is a founding member and active leader of the…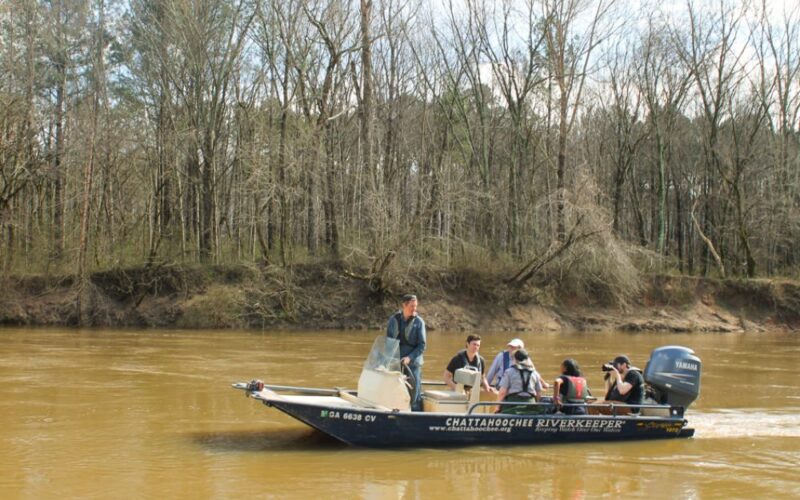 Chattahoochee Riverkeeper leads river tour with Senator Jon Ossoff, local leaders to highlight Chattahoochee River Act
On Wednesday, February 23, Chattahoochee Riverkeeper led U.S. Senator Jon Ossoff and other local leaders on a boat tour of the Chattahoochee River to support ongoing dialogue about the recently-announced…