With the holiday season comes a retail bonanza. Goaded by promises of blowout sales, shoppers buy new clothes by the bundle. There's a big problem though: the fashion industry is one of the largest sources of water pollution in the world.
Massive quantities of water are needed during every step of the garment-making process. It takes water to grow cotton, dye fabrics, and wash and distress new clothing. In fact, around a fifth of the world's industrial water pollution comes from the garment industry.
The amount of new clothing we buy exacerbates the problem. Today, Americans buy five times as many clothes as in they did in the 1980s. While some green outfitters are finding ways to distress garments using less water, the most eco-conscious practice is simply to buy fewer new clothes.
This is where thrift stores emerge as an unexpected antidote to the world's water woes. Thrift stores not only provide cheap options, especially for baby clothes, but their second-hand apparel selection costs far fewer natural resources when compared to new clothes.
For those still skeptical of resale's restorative power, here are seven ways that thrift shopping can help save our waters:
By buying second-hand, you're leaving more water for the fish. Water that isn't being consumed or polluted by the garment industry can instead be used for drinking, agriculture, or ecosystem management.
Even small changes can have huge impacts! When compared to a new t-shirt, buying a used one can save up to 700 gallons of water. That's more water than the average person drinks in two-and-a-half years.
You're helping keep clothes out of the trash! In the U.S., nearly 85% of apparel ends up being thrown away. This matters because landfills produce methane, a greenhouse gas 25 times more potent than CO2 and a major contributor to increasing droughts.
Older garments are more likely to have been made in the United States. Purchasing vintage American-made clothing can negate concerns about lax environmental regulations in the countries to which manufacturing is now outsourced.
Shopping second-hand requires less shipping. Used clothes are typically sold in the same region as where they were first worn. If more of us avoided new apparel, fewer cargo ships would traverse the Pacific Ocean lowering greenhouse gas emissions.
Re-sale can be just as convenient as retail! The online shopping revolution hasn't missed the used clothing industry in the least. Second-hand marketplaces and classified sites offer many of the water savings as brick-and-mortar thrift stores and can offer thousands more brands than traditional retailers.
Lastly, thrift-shopping is fun! The most water-friendly habits are the ones you stick with. If you think of thrifting like a treasure hunt, then finding inexpensive, well made, and stylish clothes becomes even more of a reward.
Though they've been around forever, thrift stores are seeing an explosion in popularity, and for good reason. Thrift shops harbor troves of gems waiting to be found. Behind shelves full of old toasters and Frasier box sets hide racks of clothes sporting patterns seen nowhere else. The low price, naturally, is a huge draw. But now you can add saving water to your list of reasons to go shopping.
Related Posts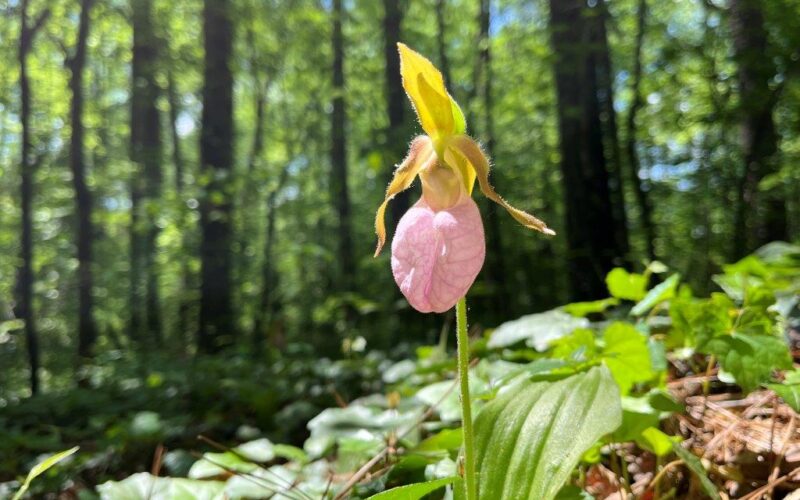 Flora Feature: Pink Lady Slipper Orchids
Venture into the forested areas of Atlanta between April and May and you may stumble upon a picky, herbaceous plant known as the Pink Lady Slipper orchid. Pink Lady Slipper…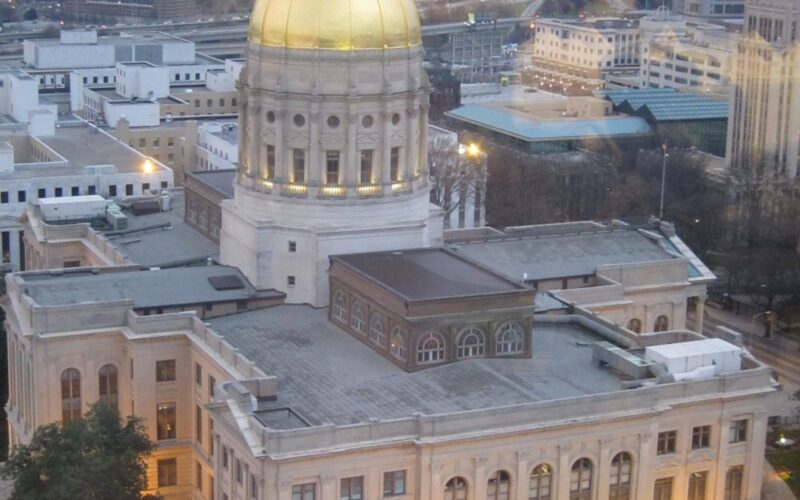 State legislators show little concern for Georgia's environment
We're not going to sugarcoat it – this was not a successful year for legislation to protect Georgia's natural resources. CRK is a founding member and active leader of the…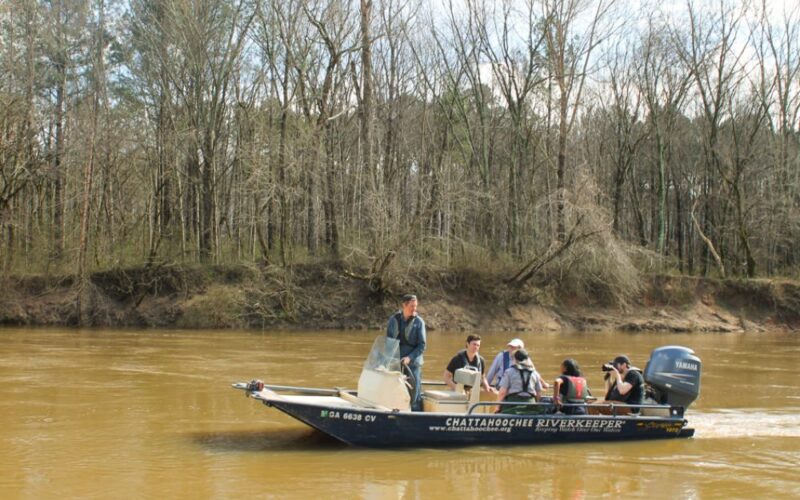 Chattahoochee Riverkeeper leads river tour with Senator Jon Ossoff, local leaders to highlight Chattahoochee River Act
On Wednesday, February 23, Chattahoochee Riverkeeper led U.S. Senator Jon Ossoff and other local leaders on a boat tour of the Chattahoochee River to support ongoing dialogue about the recently-announced…