2019 marks 25 years since Chattahoochee Riverkeeper got its start by forcing the City of Atlanta to upgrade the city's failing storm and sewer collection and treatment system. Since 1994, the organization has grown significantly—taking on more cases to protect the river and expanding the tools available for fulfilling its mission with watershed-wide trash cleanups, on-the-water educational programs, weekly water quality testing and so much more.
As we have grown, so too have the communities that depend on the river. The Chattahoochee begins by quietly bubbling up out of its source spring above Helen and progresses to become a powerful waterway, sustaining countless industries, wildlife and recreational pursuits, all while providing drinking water to more than five million people. What better way to celebrate our shared evolution than by charting the river's entire course—all 435 miles of it?
CRK's Relay Down the Hooch is a 435-mile, Olympic-torch-style river relay from the Chattahoochee's source in the north Georgia mountains down to the Florida border. By engaging more than 25 partner organizations, outfitters, advocates and other stakeholders throughout the journey, the year-long event is drawing well-deserved and much-needed attention to the many ways that people experience the river.
"We are thrilled to invite our partners to join in a year-long river patrol," said Riverkeeper Jason Ulseth, who will be leading patrols on many rarely explored sections of the river in South Georgia. "We have made tremendous progress in water quality improvements and this is an opportunity to celebrate the river's revival.
To touch each and every mile of the river is no easy feat. Hannah Warner, CRK Headwaters Outreach Director, led several sections from the source down to Lake Lanier. "The Headwaters section is where the tumbling rapids and the wild, untamed river changes form," she said. "This is where the Chattahoochee River becomes known as Lake Sidney Lanier; without the lake, Hall County and Atlanta would look a lot different.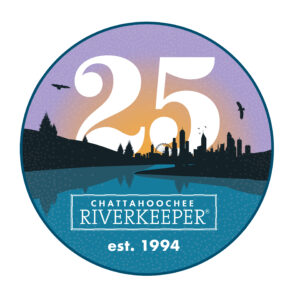 As the river flows south into the more densely populated northern Atlanta suburbs, it is faced with a number of stressors, many of which CRK Outings Manager Tammy Bates sees firsthand. "Despite all the people who enjoy the park, we still see trash and polluted stormwater runoff in this segment on a regular basis," said Tammy. "We hope that the Relay will help raise awareness of the issues this area faces."
A custom paddle carved from sassafras wood serves as the Relay's baton, and is being passed among an amazing cast of CRK partners as together we make our way down the entire river. All are welcome to follow along as participants "pass the paddle" from community to community until the Relay concludes in October 2019.
This story originally appeared in our Summer 2019 edition of RiverChat. 
Related Posts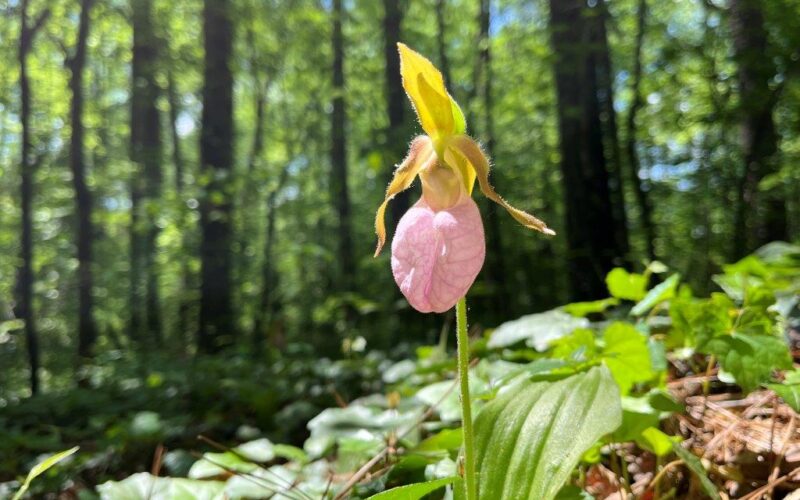 Flora Feature: Pink Lady Slipper Orchids
Venture into the forested areas of Atlanta between April and May and you may stumble upon a picky, herbaceous plant known as the Pink Lady Slipper orchid. Pink Lady Slipper…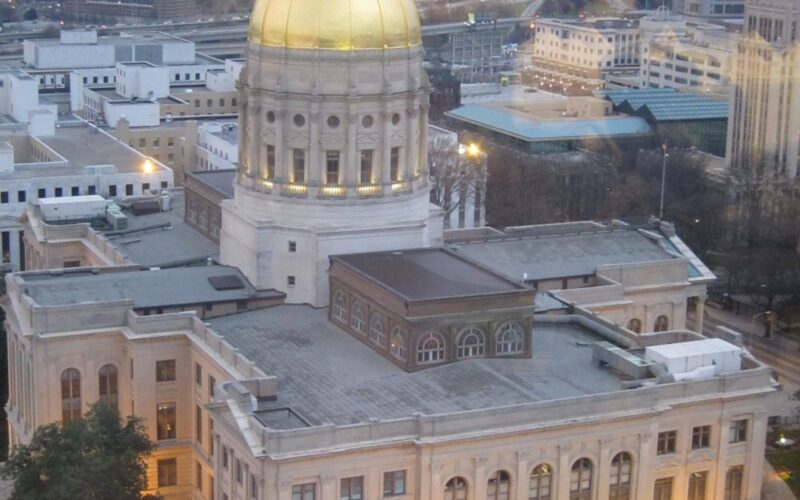 State legislators show little concern for Georgia's environment
We're not going to sugarcoat it – this was not a successful year for legislation to protect Georgia's natural resources. CRK is a founding member and active leader of the…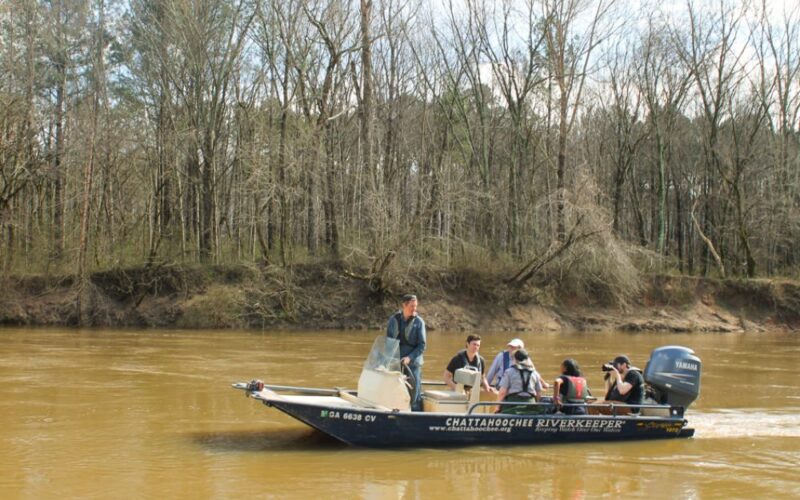 Chattahoochee Riverkeeper leads river tour with Senator Jon Ossoff, local leaders to highlight Chattahoochee River Act
On Wednesday, February 23, Chattahoochee Riverkeeper led U.S. Senator Jon Ossoff and other local leaders on a boat tour of the Chattahoochee River to support ongoing dialogue about the recently-announced…