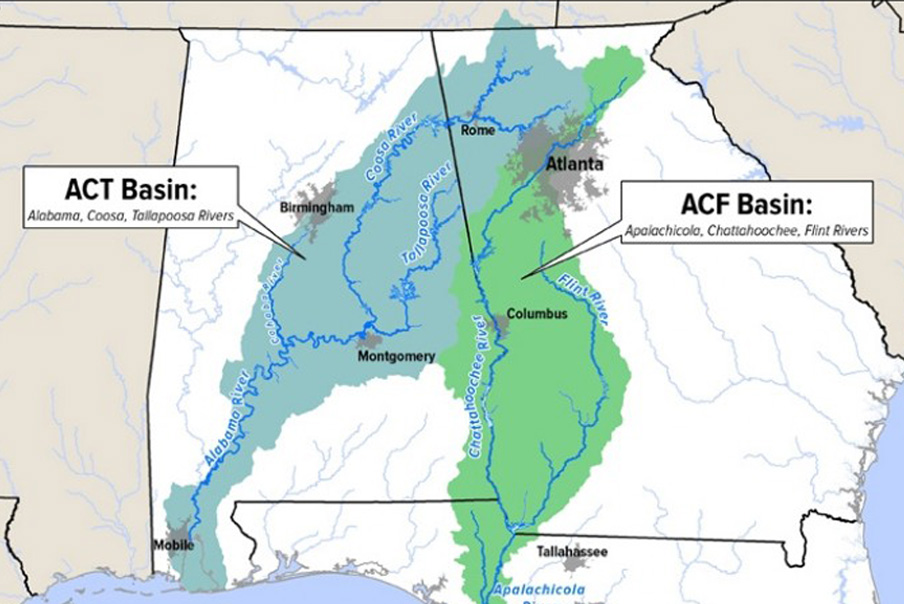 On April 1, 2021, the U.S. Supreme Court issued a final opinion in the Florida v. Georgia legal case, in which Florida claimed Georgia unreasonably overconsumed Chattahoochee and Flint River water to the detriment of the Apalachicola downstream.  In plain terms, the court dismissed Florida's claims and ended this leg of the decades-long "water wars."  In a 9-0 opinion, the court determined that Florida failed to make a compelling legal argument and failed to provide sufficient evidence that Georgia uses too much water or that any harm to Florida's oyster population could be traced to water use in Georgia.  You can read the opinion here.
For additional background, next steps, and CRK's take, expand the sections below.
Updated April 16, 2021. For more information about the tri-state water conflict and CRK's efforts to resolve the dispute, email Water Policy Director Chris Manganiello or call (404) 352-4509.