For years, residents along Azalea Drive and Riverside Road in North Fulton County have anxiously watched the weather. Heavy rains in the area have meant sewage spills along Big Creek and the Chattahoochee. The creek is prone to flooding, and when it spills over its banks, rainwater surges through manhole covers into sewage pipes, which causes overflows and overwhelms the County's treatment plant downstream.
Not only are these floodwaters unsightly, but sewage spills often lead to elevated levels of E. coli bacteria. When exposed to E. coli-contaminated water, people can develop rashes, eye infections, gastrointestinal distress and a host of other illnesses.
Since 2015 CRK has been tracking sewage spills called in by members and engaging Fulton County on the issues specific to Big Creek. To ensure the County prioritized the necessary upgrades, we directed media attention to the overflow issue, conducted site visits and took water quality samples to determine the scope of the problems. Today, CRK meets regularly with Fulton County to alleviate overflows into the creek and track progress on the expansion at the Big Creek Water Reclamation Facility.
Progress is being made, but the work is not done. Between November 2018 and February 2019, more than 18 million gallons of sewage spilled at Azalea and Riverside. To prevent flooding from causing these spills, the county is raising manholes along the tributary to heights above the flood zone. Preventing spills is no small task: it entails not just raising manholes but surveying, repairing, replacing and possibly relocating water and sewer lines. That work should be completed in 2020, as part of a $523.5 million package of projects.
"CRK has spotlighted this issue, gathered data, and worked with the County to encourage comprehensive improvements," says Riverkeeper Jason Ulseth. "The County has worked with us to show how these projects will prevent many of these overflows in the future."
Along with efforts to curb spills into Big Creek, the County is planning to expand the Little River and Big Creek water treatment plants. An expansion at Big Creek to 38 million gallons per day (mgd) from 24 mgd will allow the facility to accept greater volumes of wastewater during heavy rains, preventing backups along the service lines and sewage overflows upstream.
"In 2020, Fulton County will be embarking in the largest infrastructure project in its history with the expansion of the Big Creek Wastewater Reclamation Facility," says David Clark, Fulton County's Director of Public Works. "Treated wastewater from the new facility will meet all of the new federal and state regulated permit levels and will result in water that is returned to the Chattahoochee River system that is among the cleanest in the Metro Atlanta region."
This first phase is expected to continue through June 2020. If all goes as planned, the County Board of Commissioners should approve final construction plans by May with construction beginning in July.
This story was originally published in the Winter 2020 edition of RiverCHAT
Related Posts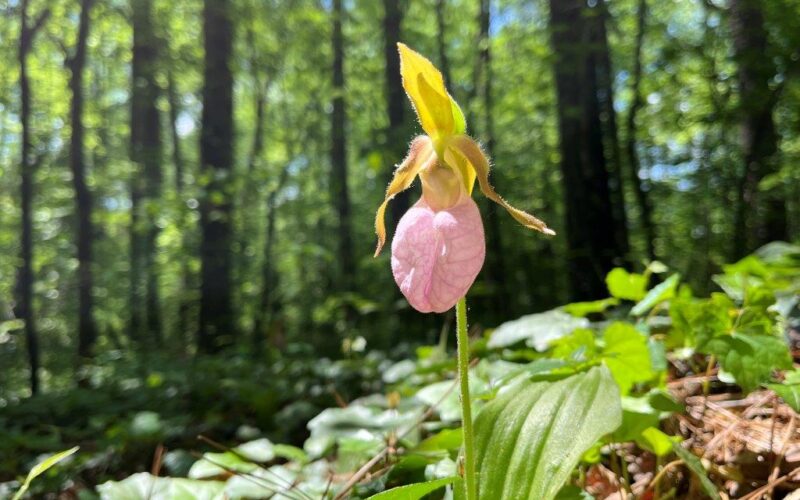 Flora Feature: Pink Lady Slipper Orchids
Venture into the forested areas of Atlanta between April and May and you may stumble upon a picky, herbaceous plant known as the Pink Lady Slipper orchid. Pink Lady Slipper…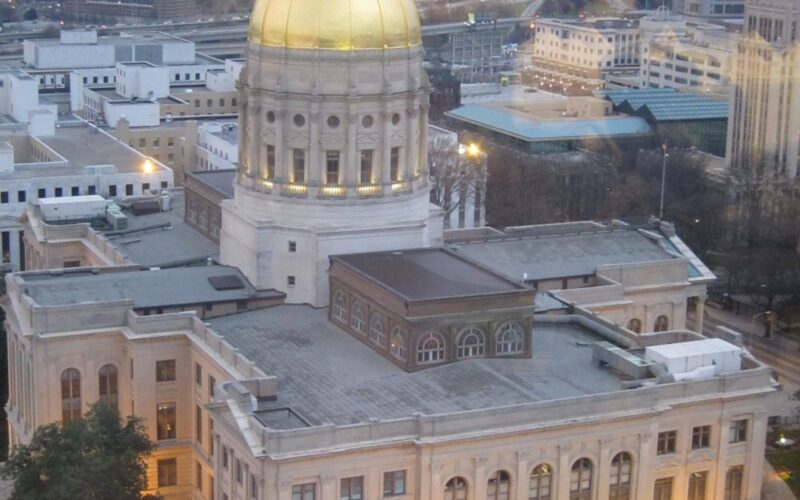 State legislators show little concern for Georgia's environment
We're not going to sugarcoat it – this was not a successful year for legislation to protect Georgia's natural resources. CRK is a founding member and active leader of the…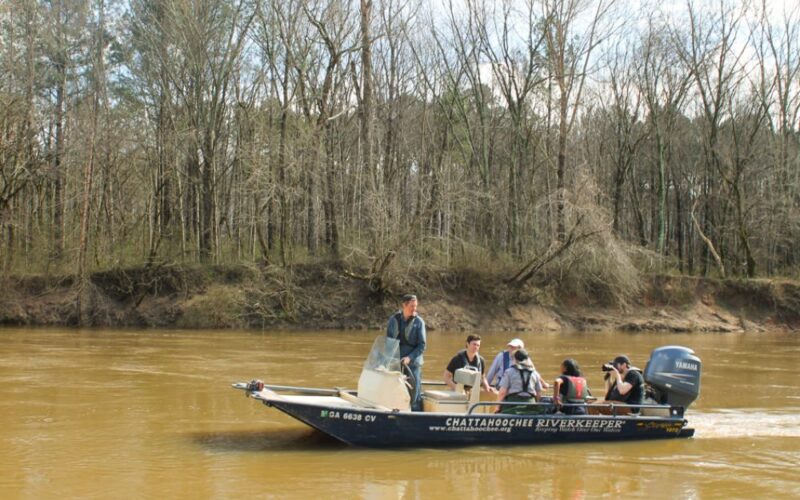 Chattahoochee Riverkeeper leads river tour with Senator Jon Ossoff, local leaders to highlight Chattahoochee River Act
On Wednesday, February 23, Chattahoochee Riverkeeper led U.S. Senator Jon Ossoff and other local leaders on a boat tour of the Chattahoochee River to support ongoing dialogue about the recently-announced…