While CRK's group cleanups and public events are postponed, staff is still busy collecting water samples, picking up litter, and holding polluters accountable. Here are four programmatic projects undertaken in the last year, each a great example of the kind of work we do everyday to protect the Chattahoochee River.
Exxon Spill
A Hotline caller alerted CRK that an underground fuel tank at the Exxon station on West Paces Ferry was leaking into Nancy Creek. The Georgia Environmental Protection Division (EPD) immediately responded by requiring the station owner to contain the flow of gasoline into the creek and seek remediation. Subsequent sampling showed gasoline in the groundwater of the surrounding area and in the nearby creek. A recent review of EPD files shows that the owner is in the process of installing a pump to keep the fuel out of the groundwater and creek, but permanent remediation will take many years. CRK will continue to follow the facility's progress.
Microplastic Monitoring
In August, CRK collaborated with scientists at Georgia Tech to collect water samples in the river downstream of Atlanta and inspect for microplastics. Microplastics are less than 5 millimeters in size and include bits of styrofoam, fibers, microbeads and plastic fragments. These particles likely come from wastewater treatment plants and trash that mixes with stormwater. This collaboration continues as CRK works to assess the extent of microplastic pollution while also continuing our effort to keep trash out of the river through cleanups and trash traps.
Sewage Spill at Soccer Field
Water samples collected by a Neighborhood Water Watch volunteer revealed a problem upstream of Nancy Creek at Randall Mill Road. CRK tracked the source of contamination to sewage seeping from the base of a 36-inch lateral sewer line over the creek at the Tophat Soccer Club at Northside Drive. Further testing indicated that E. coli levels were one thousand times the U.S. Environmental Protection Agency safe water recreational standard. CRK notified the City of Atlanta, and now it appears that the latest efforts to repair the sewer line were successful, though we will continue to monitor the effectiveness of the repairs in the long term.
Alabama Plating Must Control Metal Discharges
CRK is investigating wastewater and stormwater discharges from a metal galvanizing facility in Lanett, Al. The facility, Alabama Plating Technology (APT), has a pretreatment permit, which requires treatment before sending its wastewater to the City of Lanett Wastewater Treatment Plant. APT's failure to properly treat its wastewater led to elevated levels of zinc and nickel in the river throughout 2018 and 2019. CRK notified APT of our concerns about the elevated levels of contaminants and we learned that the Alabama Department of Environmental Management is working with APT to bring the facility into compliance. The company is making necessary upgrades and changes to operations, and CRK will continue to monitor to ensure no contaminants are being discharged to the river.
This story was originally published in the Winter 2020 edition of RiverCHAT.
Related Posts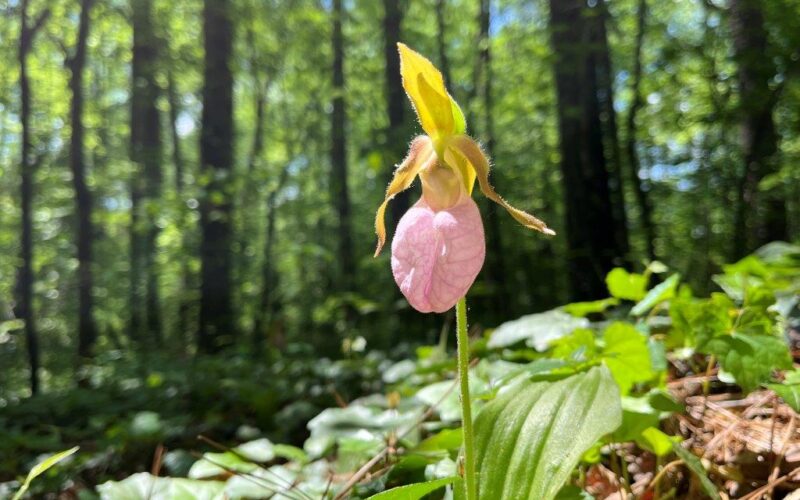 Flora Feature: Pink Lady Slipper Orchids
Venture into the forested areas of Atlanta between April and May and you may stumble upon a picky, herbaceous plant known as the Pink Lady Slipper orchid. Pink Lady Slipper…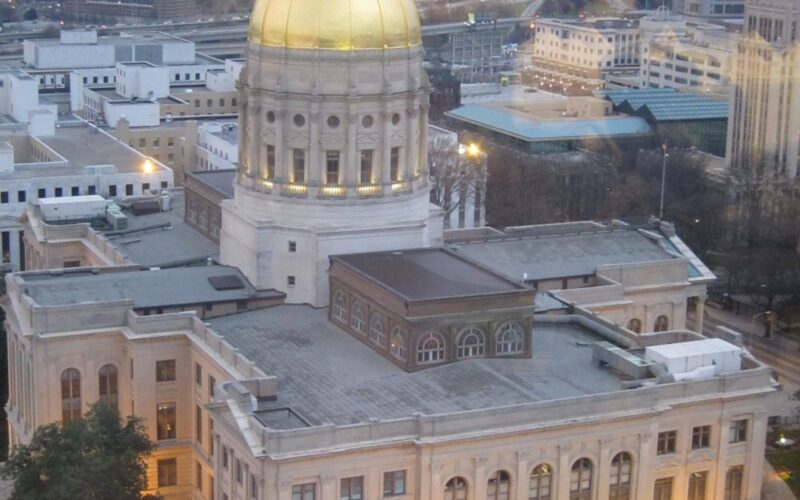 State legislators show little concern for Georgia's environment
We're not going to sugarcoat it – this was not a successful year for legislation to protect Georgia's natural resources. CRK is a founding member and active leader of the…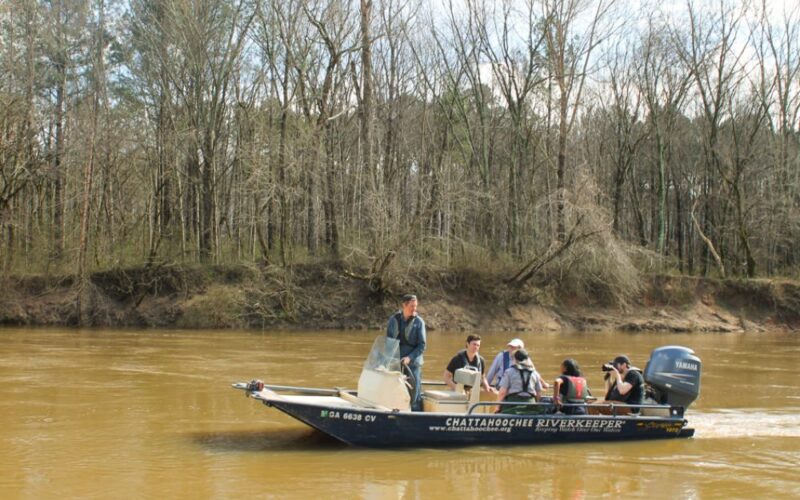 Chattahoochee Riverkeeper leads river tour with Senator Jon Ossoff, local leaders to highlight Chattahoochee River Act
On Wednesday, February 23, Chattahoochee Riverkeeper led U.S. Senator Jon Ossoff and other local leaders on a boat tour of the Chattahoochee River to support ongoing dialogue about the recently-announced…