After weeks of being cooped up inside during the initial onset of the global pandemic, Headwaters Director Dale Caldwell took advantage of a beautiful spring day to get out on Lake Lanier, collect some water samples, and check up on the health of this important waterway.
Here's what he saw: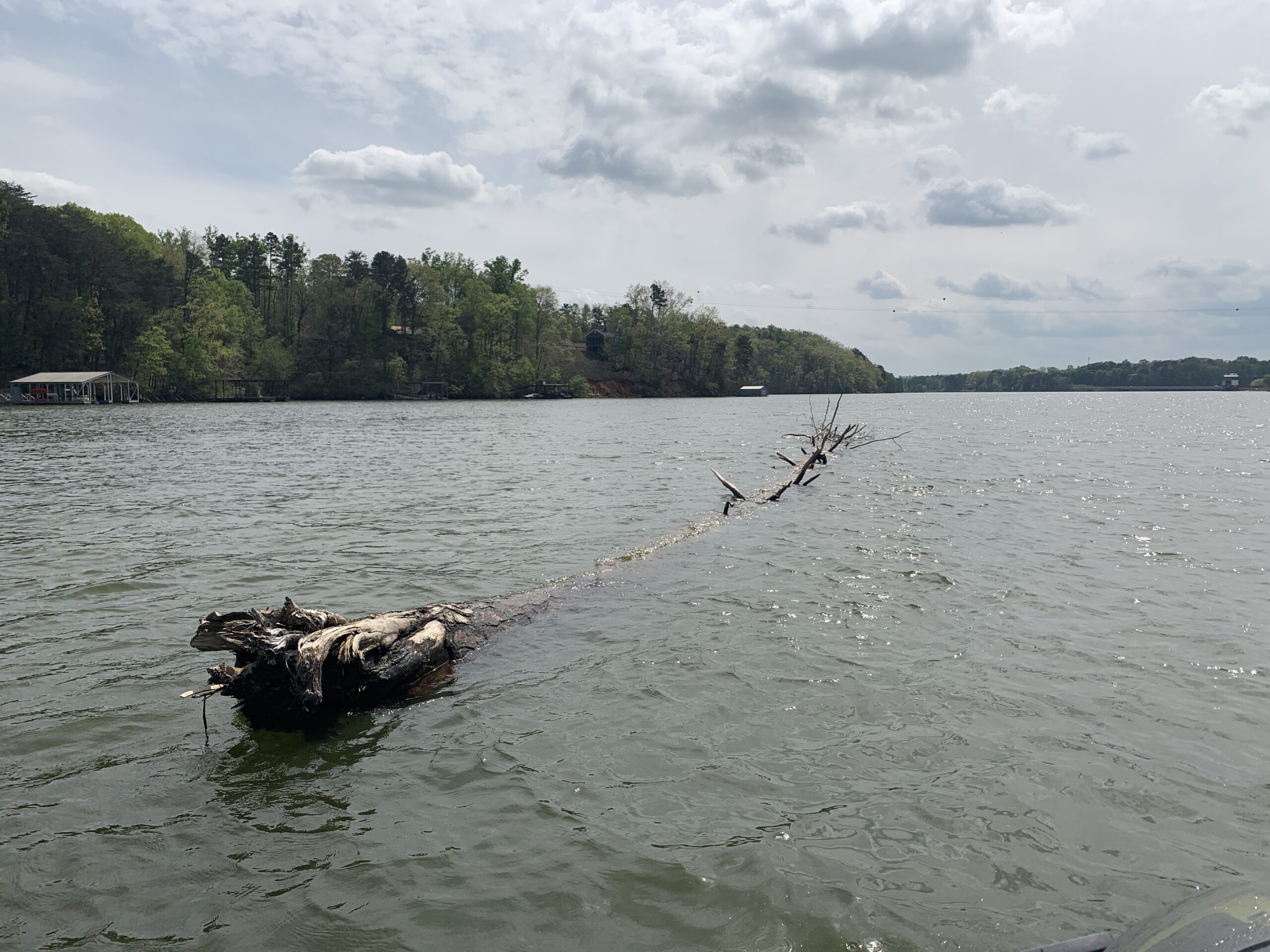 After months of abundant rainfall in the region, we continue to observe navigational hazards in the form of large vegetative debris in both the Chattahoochee and Chestatee River channels, and the main body of Lake Lanier.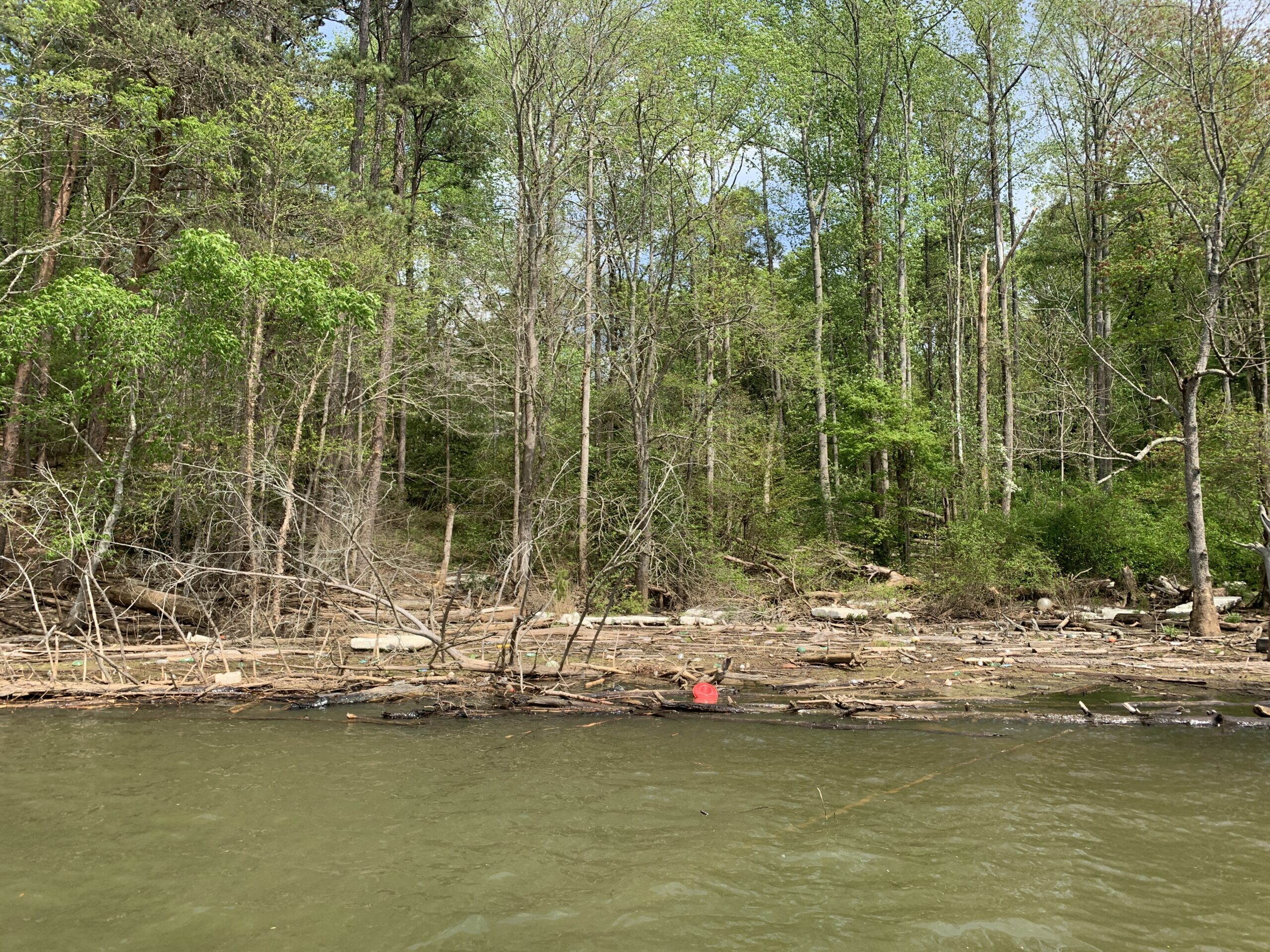 With heavy rains also comes trash from stormwater runoff. Three-dimensional flow and the lay of the land (channel sinuosity) causes trash to accumulate in hotspots such as the one in these photos. CRK will flag the spot on our internal map so that we know where to conduct our future clean up events like Sweep the Hooch.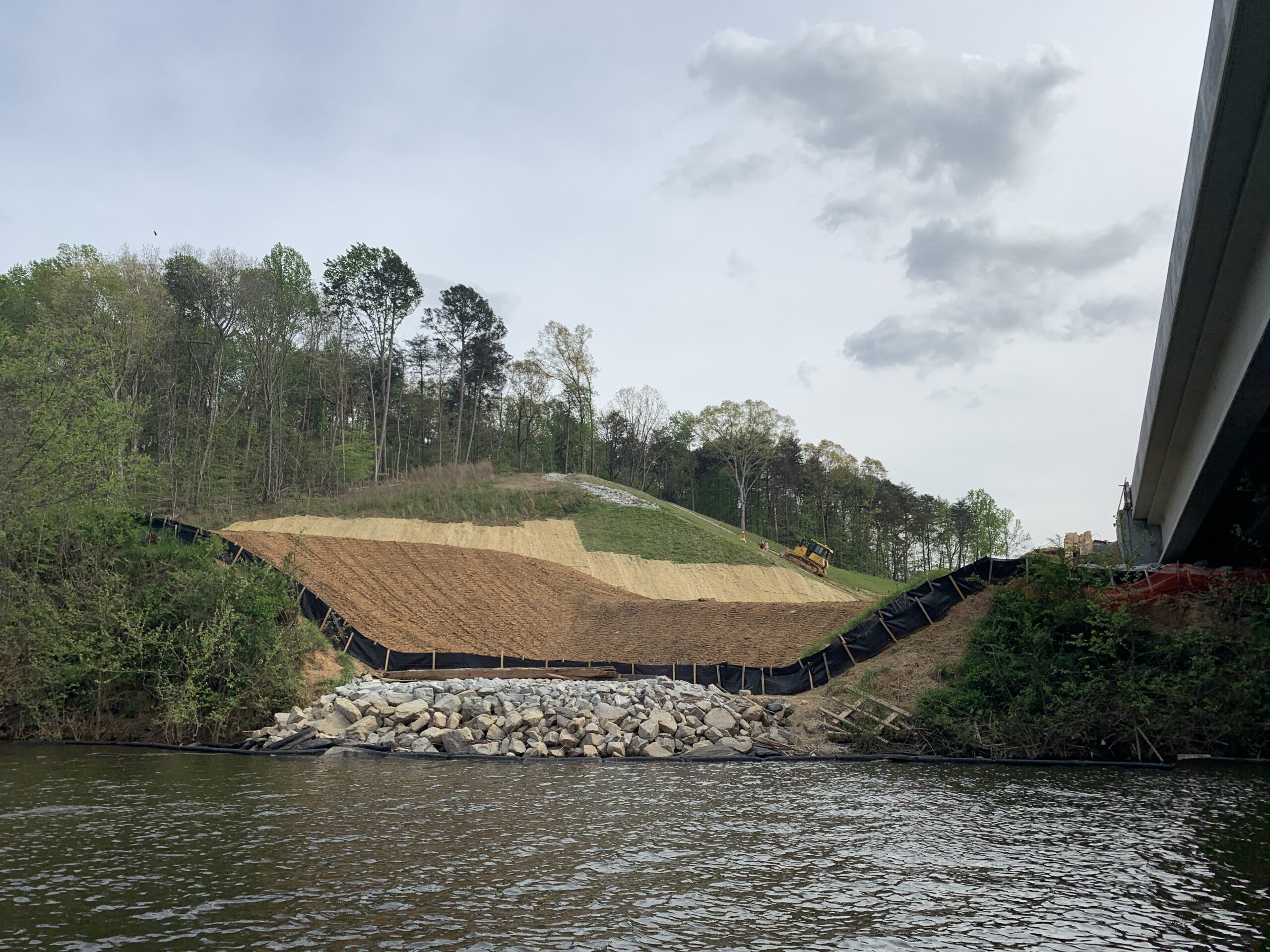 This Georgia Department of Transportation site on Cleveland Hwy. 129 appeared to have best management practices in place to prevent erosion and sedimentation in East Fork Little River and Lake Lanier. We returned to the same site by road a week later and noticed a minor failure of the BMPs, which we quickly reported to GDOT who was cooperative in addressing the failure.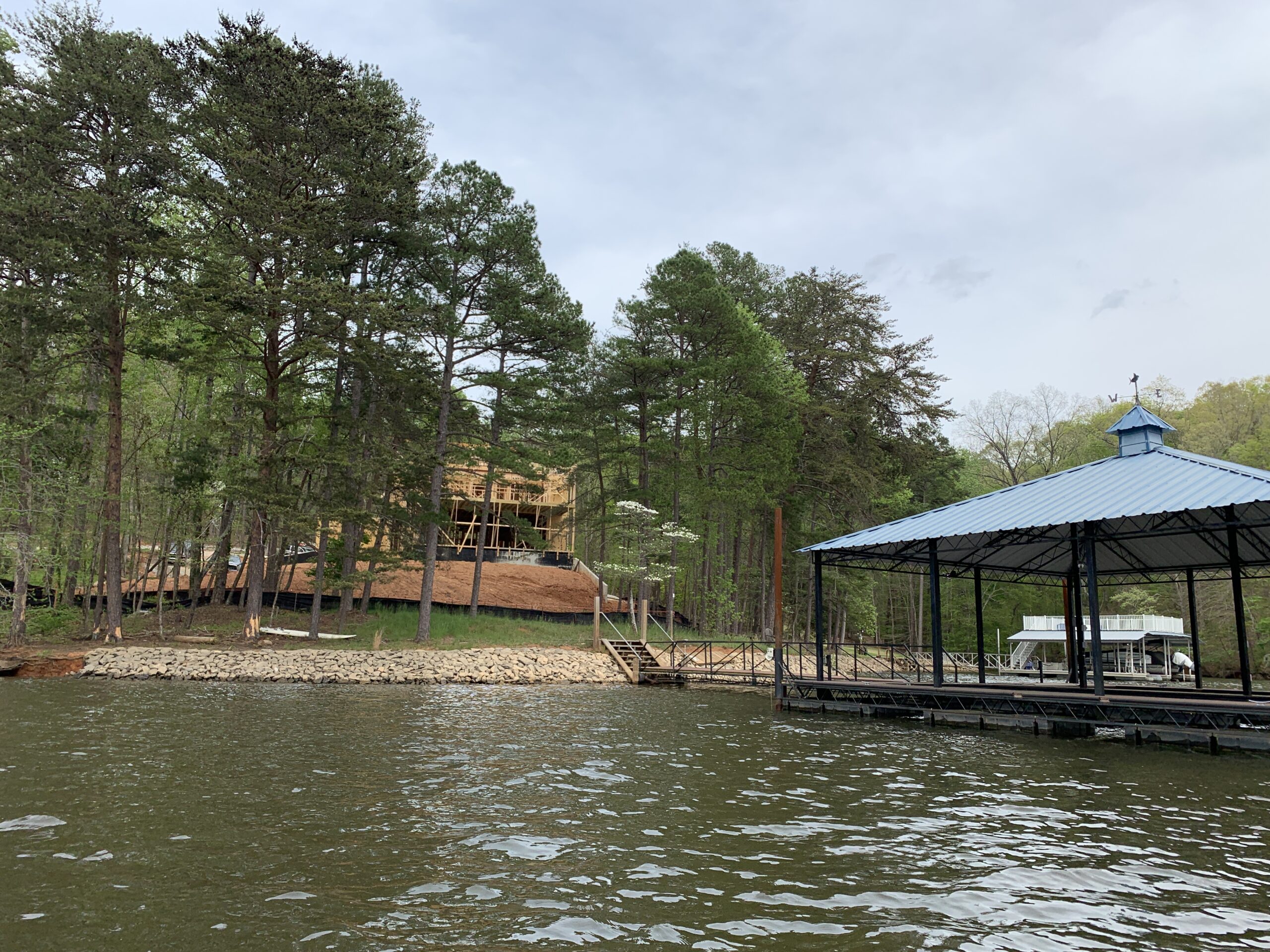 This single-family home development demonstrates how even a small site has the potential to pollute a nearby waterway. We can see that a silt fence is currently in place to contain exposed sediment, but the stained rocks along the lake reveal that such protections were not always effective.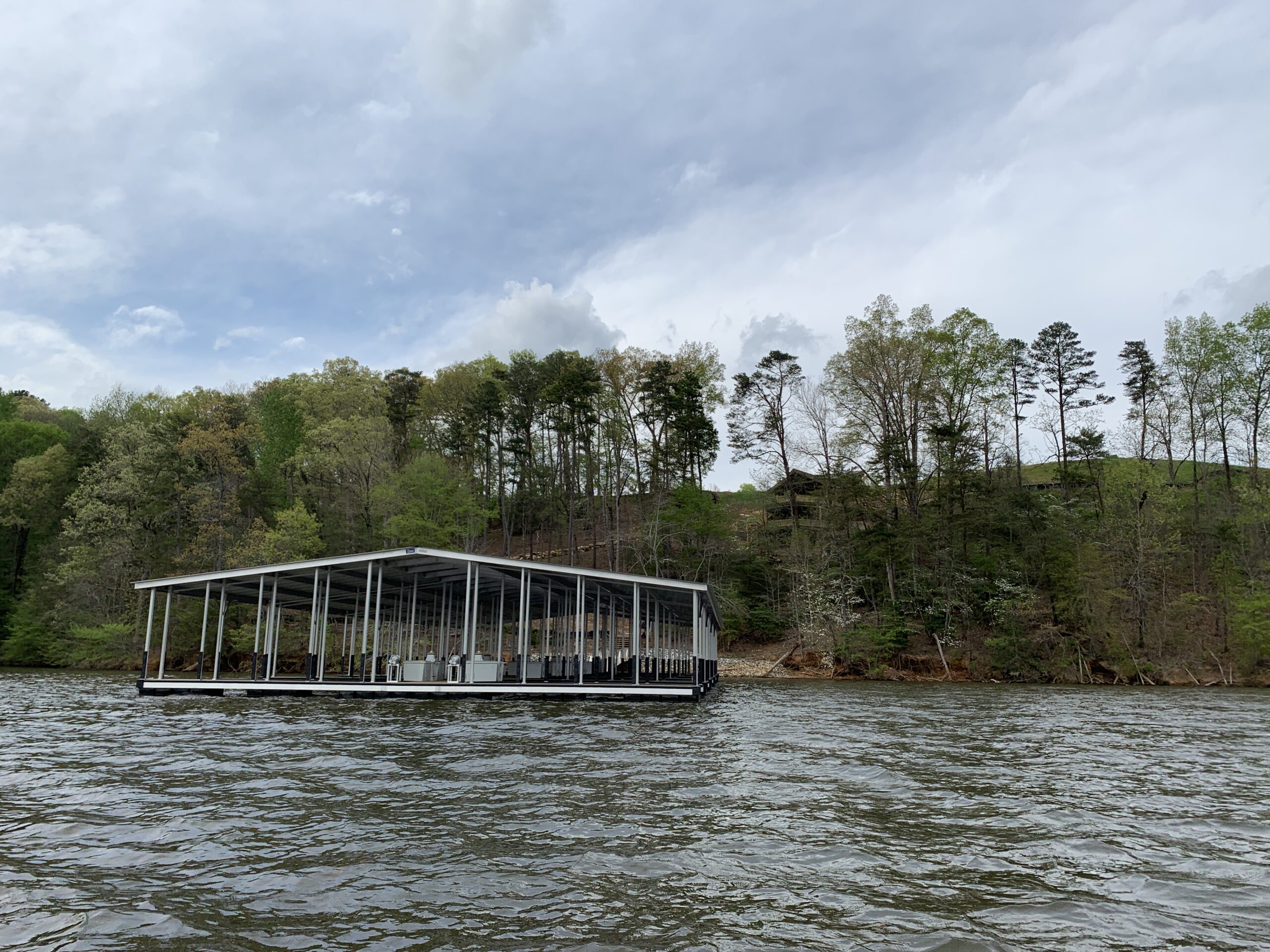 A new community dock awaits the construction of several homes in this new subdivision near East Fork Little River. CRK has been monitoring this construction site since clearing started more than a year ago.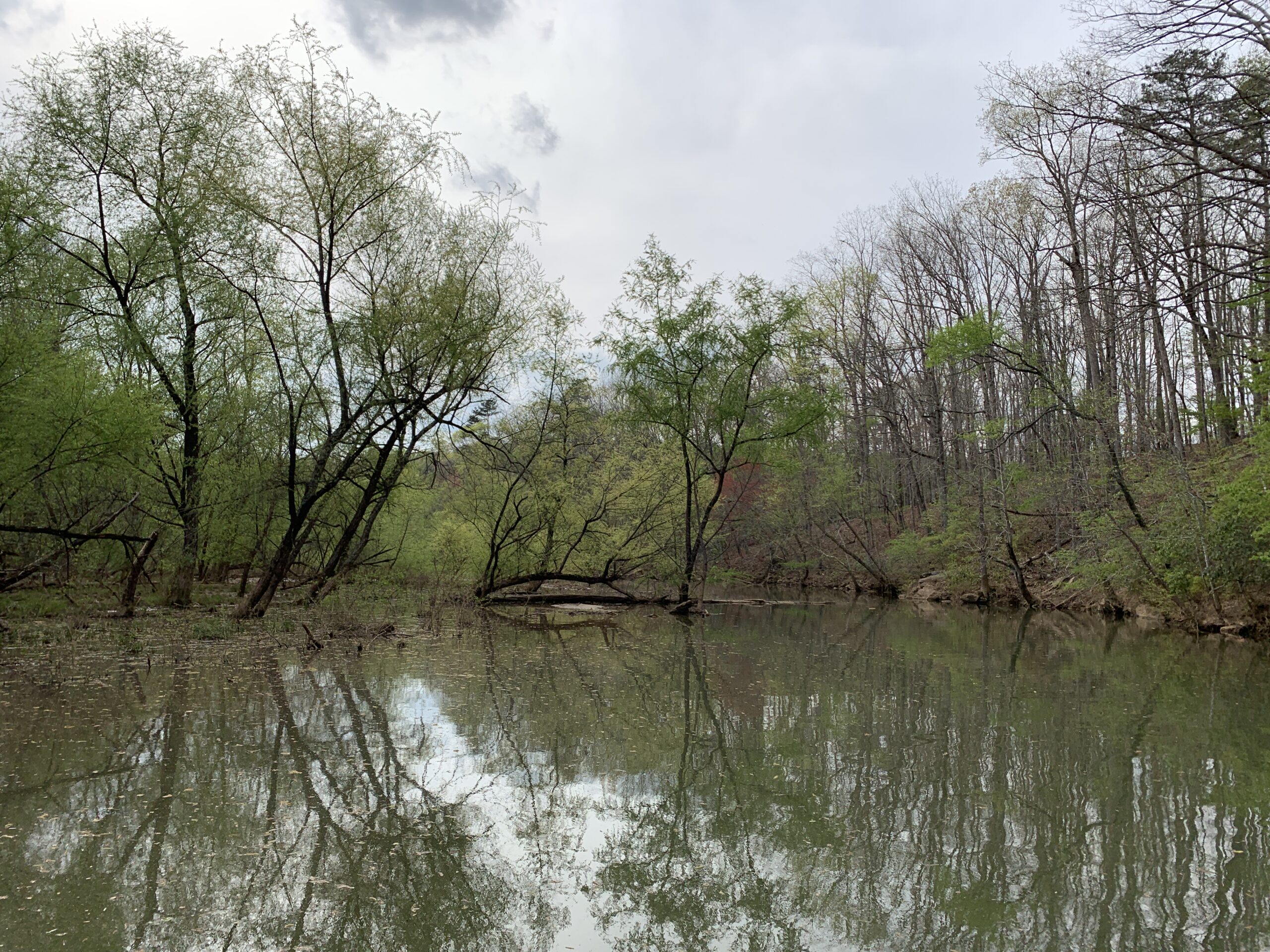 A beautiful shot of the mouth of East Fork Little River. With the lake level at one foot about full pool (1,072 ft. above mean sea level), this is a great opportunity to explore parts of the lake and river system that otherwise may not be as accessible. When exploring areas like this, we stay at idle speed in order to minimize or avoid erosion due to wave impacts.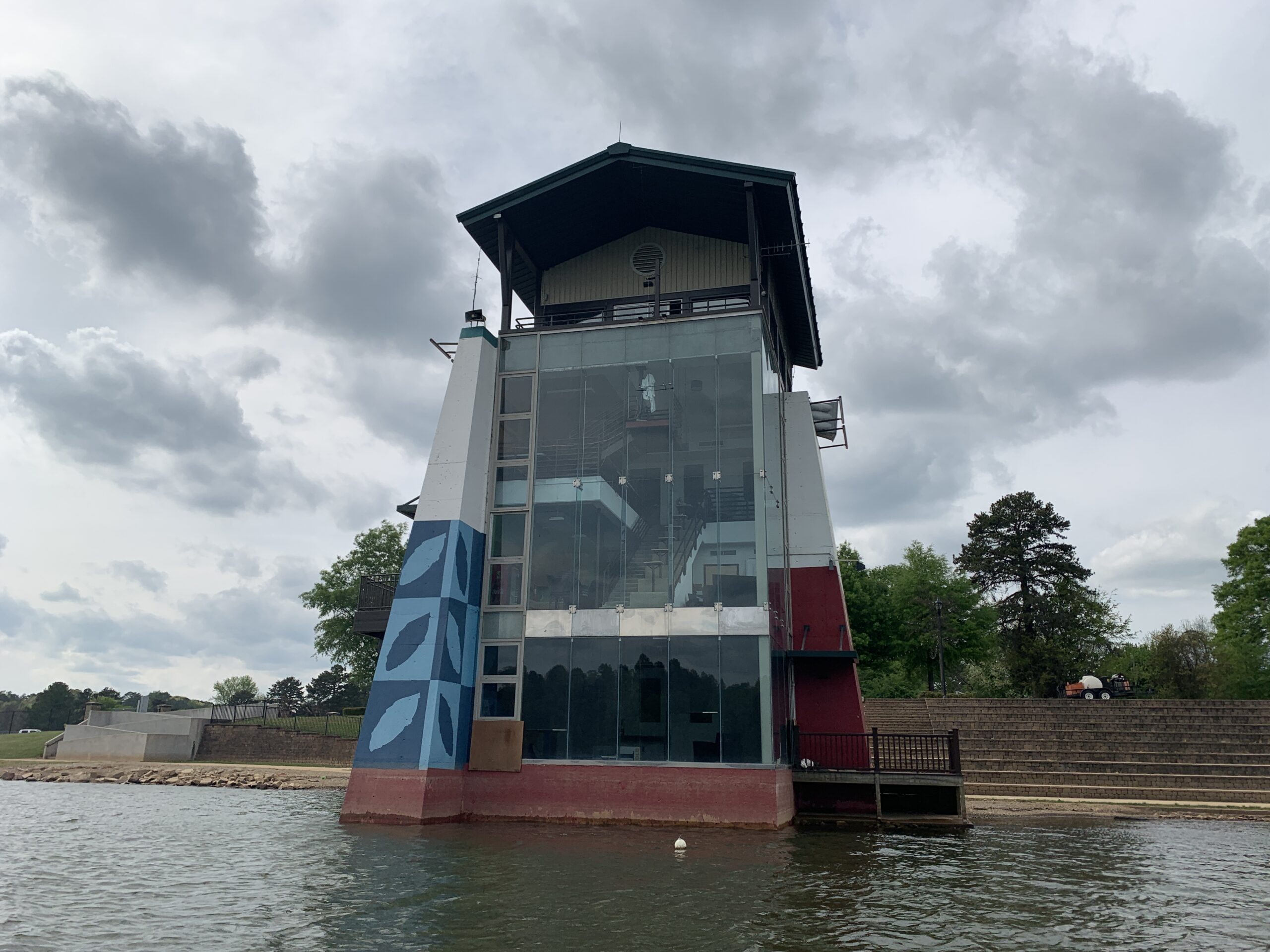 An empty Lake Lanier Olympic Park, home of the 1996 Centennial Olympic Games and an example of just how important the lake is to recreationalists not just in North Georgia, but around the world.
As part of our ongoing work to protect the entire Chattahoochee watershed, we assess water quality in and around Lake Lanier all year long. We also conduct nutrient monitoring throughout the warmer spring, summer and fall months, which last year contributed to data that brought attention to the lake's highest algae levels in years. You can learn more or become a part of the Clean Lanier Equation here.
Related Posts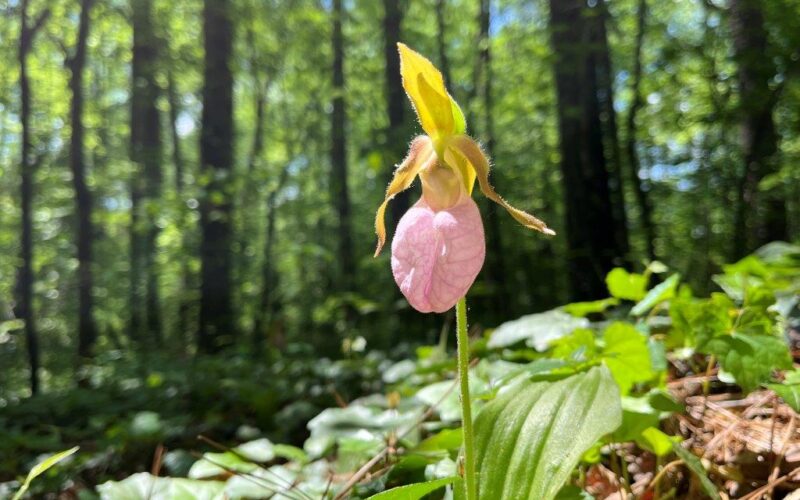 Flora Feature: Pink Lady Slipper Orchids
Venture into the forested areas of Atlanta between April and May and you may stumble upon a picky, herbaceous plant known as the Pink Lady Slipper orchid. Pink Lady Slipper…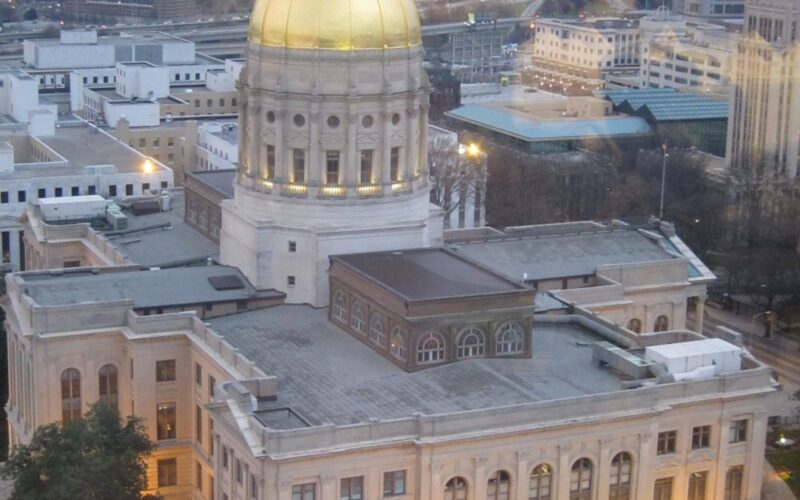 State legislators show little concern for Georgia's environment
We're not going to sugarcoat it – this was not a successful year for legislation to protect Georgia's natural resources. CRK is a founding member and active leader of the…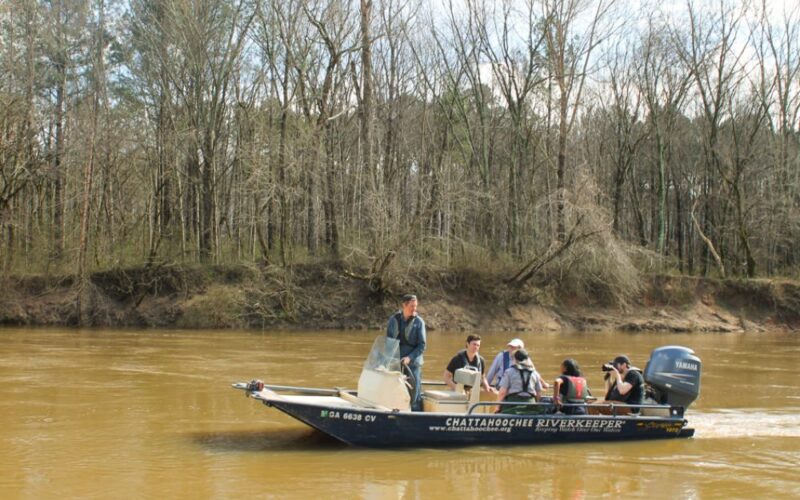 Chattahoochee Riverkeeper leads river tour with Senator Jon Ossoff, local leaders to highlight Chattahoochee River Act
On Wednesday, February 23, Chattahoochee Riverkeeper led U.S. Senator Jon Ossoff and other local leaders on a boat tour of the Chattahoochee River to support ongoing dialogue about the recently-announced…