In late 2018, Southern Company and Georgia Power announced plans to surrender their Federal Energy Regulatory Commission licenses to generate hydropower at the Langdale, Crow Hop and Riverview dams on the Chattahoochee River in Valley, Alabama. At the end of this public process, the dams—three of six located between West Point and Columbus—will be partially or completely removed.
Why does Georgia Power want to remove dams? At the top of the list: the low head dams—built in 1906 to power nearby factories—have outlived their purpose. The West Point Manufacturing Company initially built the structures and powerhouses but sold the properties to Georgia Power in 1930. The dams have not generated electricity since 2009.
Money and safety are other reasons to consider dam removal. Dams are expensive to maintain and are liabilities for owners. Obsolete dams become public safety hazards, as paddlers and those attempting to cross dams on foot risk getting caught in the churning waters below.
Georgia Power also recognizes the environmental and recreational benefits of dam removal. Getting rid of these structures promotes free flowing rivers. In this region, exposed shoals and habitat are beneficial for all sorts of fish and other aquatic critters. Water flowing over the shoals promotes good water quality by increasing the dissolved oxygen content that fish need. Without the dams in place, an 11-mile section of river will be open to non-motorized recreational use when the popularity of "water trails" is growing.
CRK generally supports barrier-free creeks, streams and rivers. In this case, the dam removal will ultimately result in a natural stream-bed, so we anticipate improved aquatic conditions to support river shoal habitat. To ensure that Georgia Power gets it right, throughout the public comment process CRK has called on the company to make shoal bass habitat restoration a priority and central to their plans to remove the Langdale, Crow Hop and Riverview Dams.
This story was originally published in the Winter 2020 edition of RiverCHAT.
Related Posts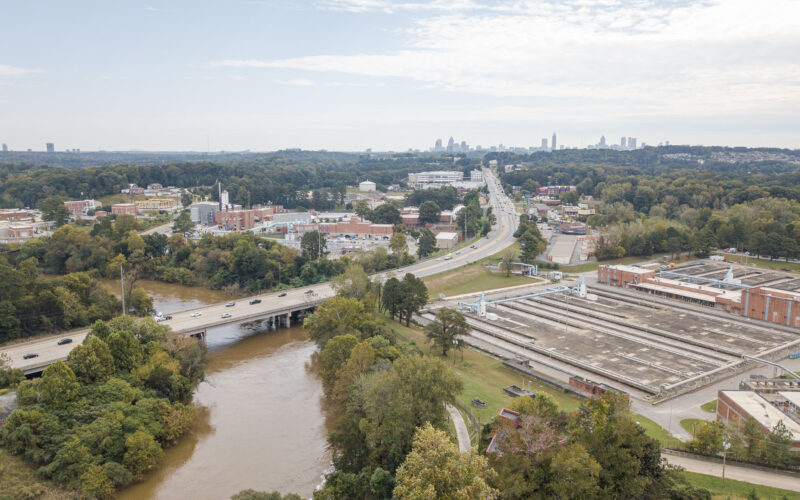 New Report: Water Utilities On Front-Line Fighting Climate Change
When people talk about climate change signals in Georgia, they tend to focus on destructive coastal flooding, damaging hurricanes, agricultural impacts, and the serious implications of heat on public health.…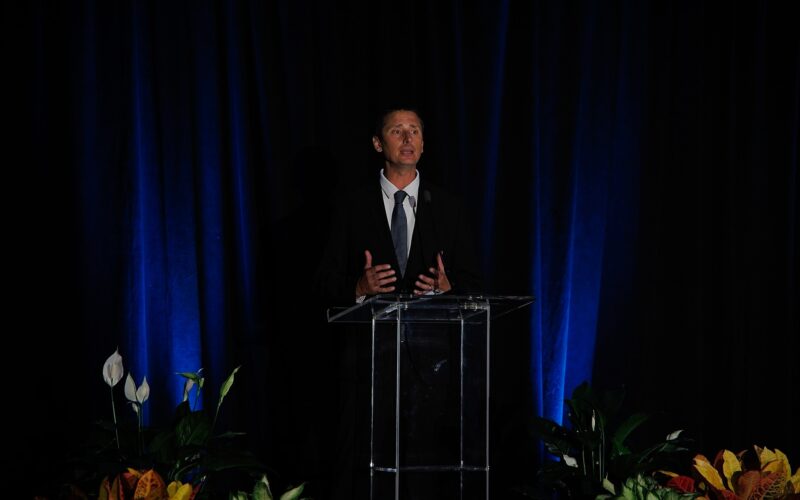 2023 State of the River Address
On Friday, September 22, supporters and friends of Chattahoochee Riverkeeper gathered to celebrate The Heart of the Hooch: the people and communities who have devoted their time and talents for…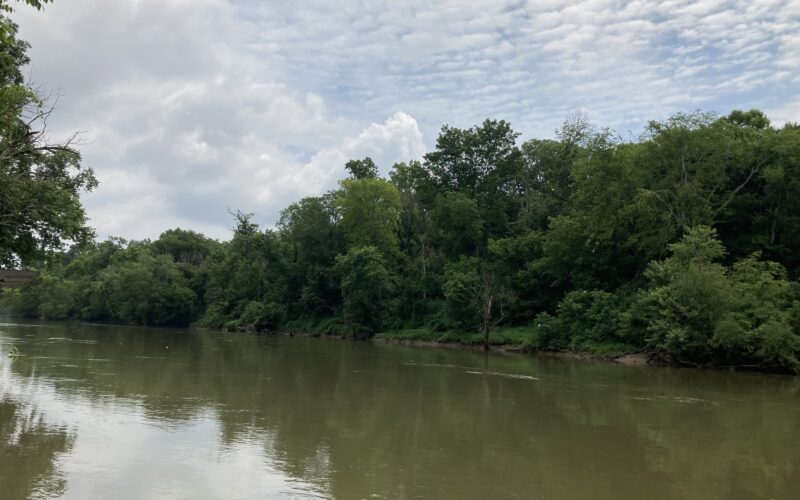 Big Creek Water Reclamation Facility E. coli contamination
On Thursday, June 29, results from water quality tests conducted by Chattahoochee Riverkeeper (CRK) revealed dangerously high E. coli bacteria levels in the Chattahoochee River within the Chattahoochee River National…