By: Dale Caldwell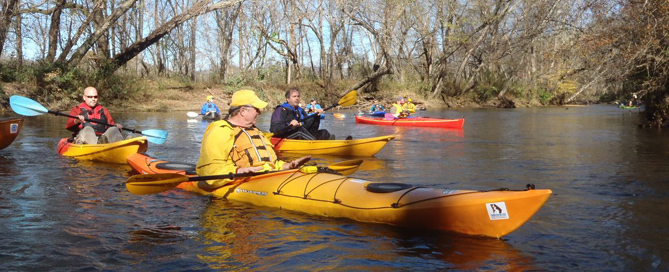 Riparian Restoration and Education: Soque River Restoration Project
The Chattahoochee River Headwaters Riparian Restoration and Education Project focused on demonstrating the value of functioning riparian (streamside) zones in protecting stream health, and  helping interested communities protect and restore these systems.
The Soque River Restoration Project has been the cornerstone of the Riparian Restoration and Education Project. In close cooperation with scientists from the U.S. Environmental Protection Agency (EPA) and a private landowner, CRK restored a severely eroding 1,300-foot reach of river in Habersham County in 1998, using a technique new to Georgia. Other project partners included the Savage-Roberts Farms, U.S. Fish and Wildlife Service, Soque River Watershed Association, and Southeast Waters AmeriCorps. To visit the restoration site, contact the Headwaters Office.
Four Goals of the Soque Project:
Prevent the further contribution of sediment and loss of property (through erosion) from riverbanks into the Soque River.
Use a restoration technique that is new to Georgia.
Improve fish habitat and stream health.
Demonstrate that it is easier and more cost-effective to prevent problems than it is to fix them.
Project Results
After project completion, bankpins for monitoring were re-installed, and bank erosion is now negligible even after heavy rains. Thus, CRK's primary goal—a decrease in sediment yield—was achieved. Fish habitat diversity also improved in this section of the Soque, and once the planted riparian zone flourished, stream temperatures decreased.
Although there are many approaches and opinions regarding river restoration, the emphasis on observing and planning for a river's natural hydrologic and geomorphic tendencies is crucial. By focusing on these natural characteristics, restoration projects can avoid simply "stabilizing" one area, which often causes unintended damage elsewhere in the stream channel.
Related Posts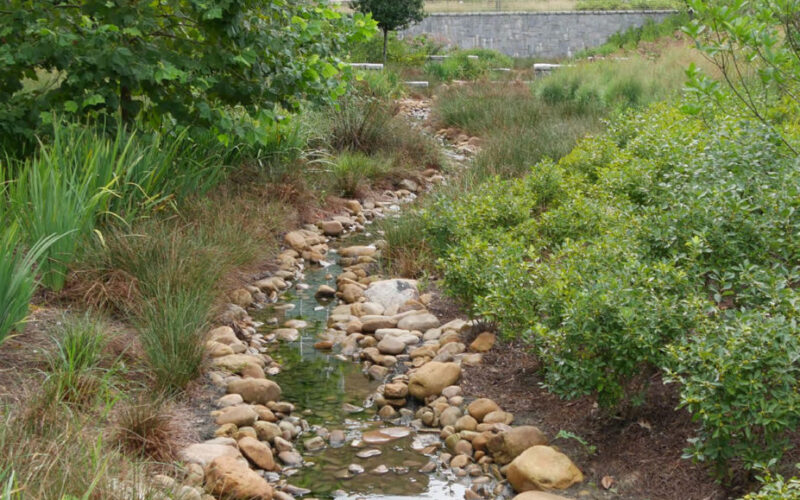 Green Infrastructure in Practice
This report discusses the use of green infrastructure to reduce urban stormwater runoff in Atlanta, Georgia. The City of Atlanta adopted an ordinance that requires all new development and redevelopment…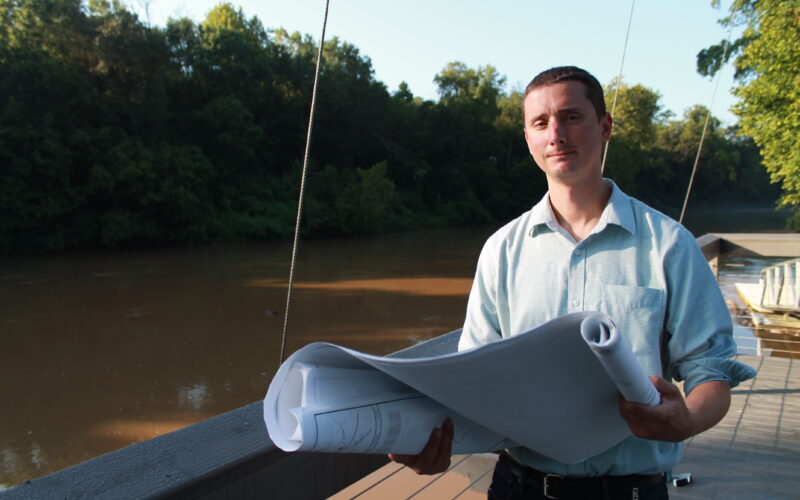 CRK Riverkeeper Jason Ulseth elected District Supervisor of Soil and Water Conservation
We are proud to announce that CRK's own Riverkeeper, Jason Ulseth, was recently elected as a Fulton County Soil and Water Conservation District Supervisor. As a District Supervisor, Jason will…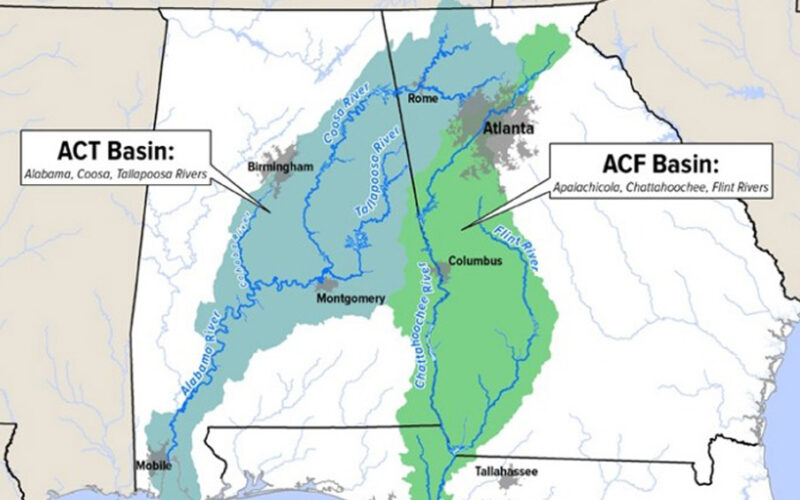 The "Water Wars" and Opportunities for Change
By Chris Manganiello The year 2021 was a big water year for Alabama, Florida and Georgia, and the so-called "water wars."  Georgia walked away with most of the spoils. In…