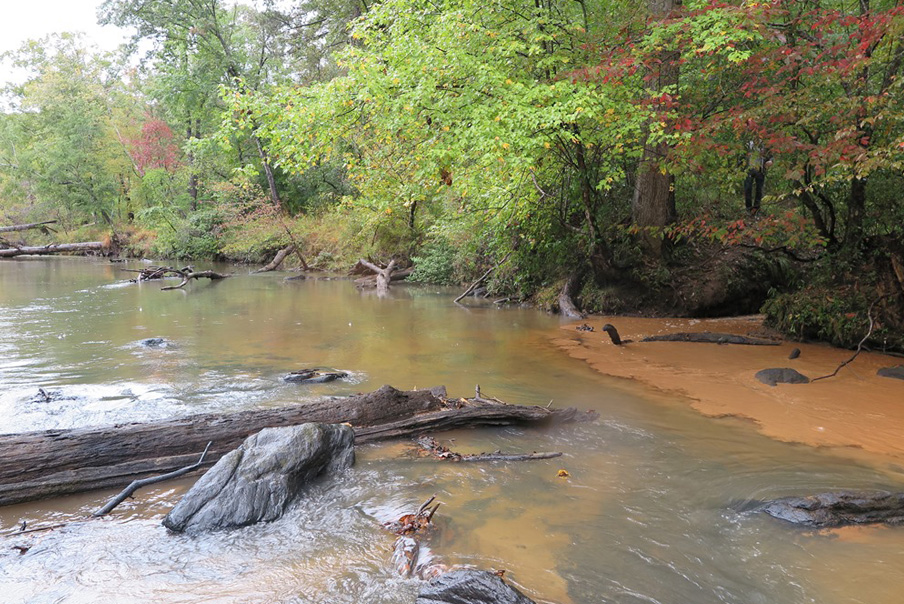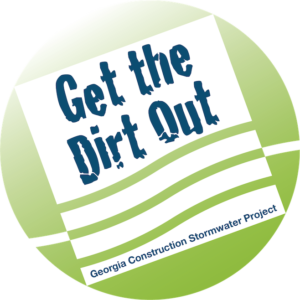 Get The Dirt Out
Sediment carried by stormwater runoff from construction sites is the leading source of non-point source pollution to rivers in Georgia. This sediment can degrade water quality in the streams and rivers that we depend on for drinking water, assimilation of waste, recreation, wildlife habitat and fishing.
Georgia Construction Stormwater Project
This page was developed as a self-guided training for citizens interested in how to spot sites that are not complying with Georgia's erosion and sedimentation control laws. Navigate through the steps below to learn how you can stop sediment from polluting our rivers!
History
In 2005, a study conducted by Chattahoochee Riverkeeper determined that two-thirds of construction sites had major water quality violations. The root of the problem: a lack of education, enforcement, and public awareness.

As a result, we launched the Get the Dirt Out training program to teach citizens how to spot construction sites that don't comply with clean water laws and what to do about it.
This project is generously supported in part by