By: Jason Ulseth
In October 2015, CRK reached a settlement agreement with property owner M&K Warehouses, LLC, concluding a Clean Water Act case that began in 2013 when CRK discovered that tenant American Sealcoat was dumping asphalt sealant chemicals into a tributary less than 1,000 feet from the river.
M&K has worked to reverse the environmental harm caused by American Sealcoat, spending more than $500,000 on remediation, restoration and stabilization work and will also contribute $90,000 to local environmental projects to keep the Chattahoochee River clean and safe.
CRK is pleased with this resolution and that M&K agreed to a thorough clean-up of the affected property—we are assured that future stormwater runoff from the site will not carry any further contaminants to our beloved Chattahoochee River. This settlement agreement shows that cooperation is much more effective and successful than conflict and sends a clear message to other industrial operators and property owners that compliance with water quality laws is not optional.
Local company fined millions for polluting Chattahoochee
Related Posts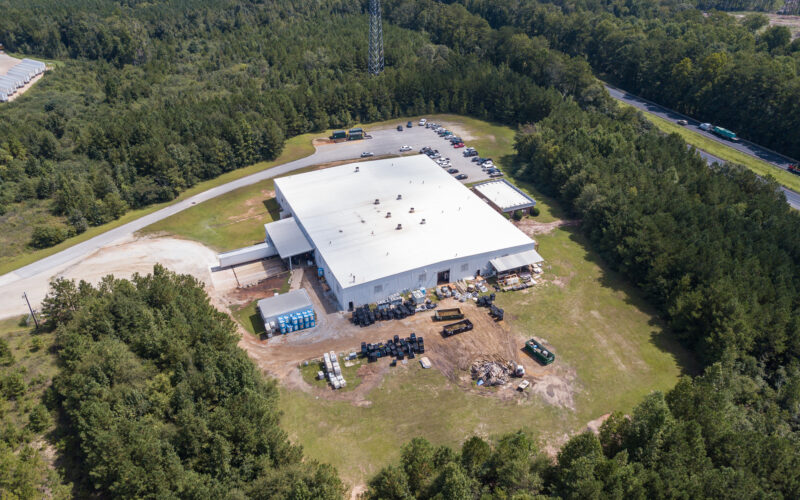 On Patrol: Our Programs at Work
While CRK's group cleanups and public events are postponed, staff is still busy collecting water samples, picking up litter, and holding polluters accountable. Here are four programmatic projects undertaken in…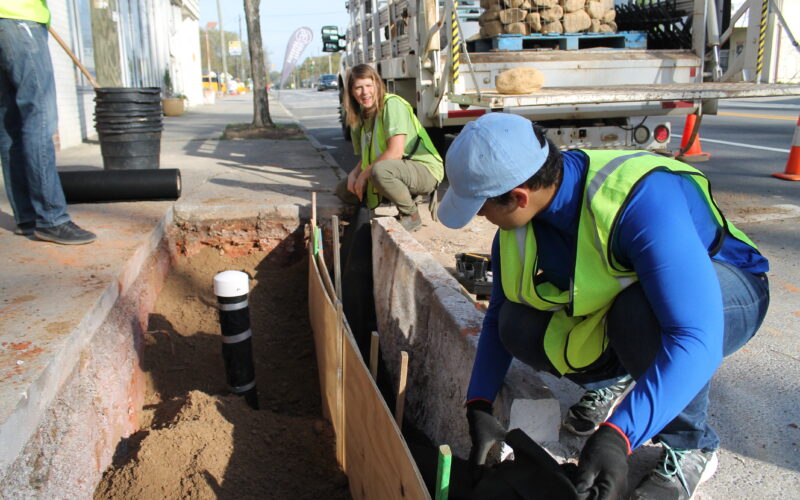 Curbside planters aim to combat stormwater runoff
In spring 2019, several new in-ground planters were installed along a few of Atlanta's bustling streets, but these aren't just any old planters meant to showcase your favorite blooms; rather,…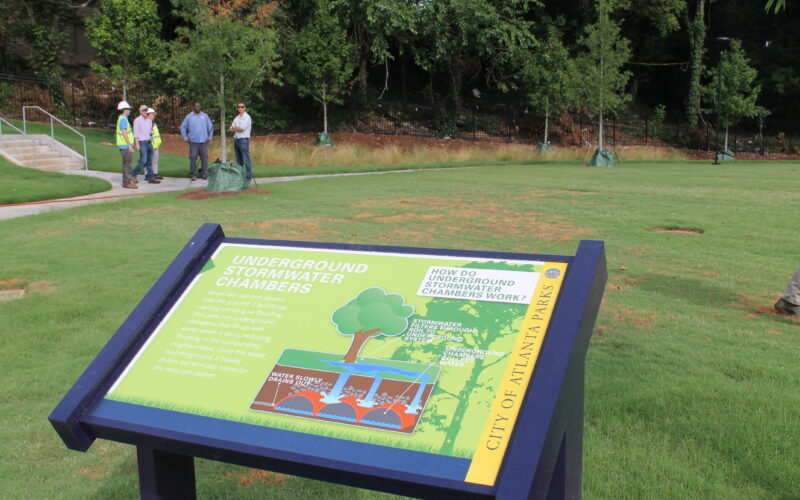 One Park, Many Purposes
Opening this summer is a new park in the English Avenue neighborhood at the intersection of Joseph E. Boone Boulevard and Oliver Street. The park is proudly named 'The Kathryn…